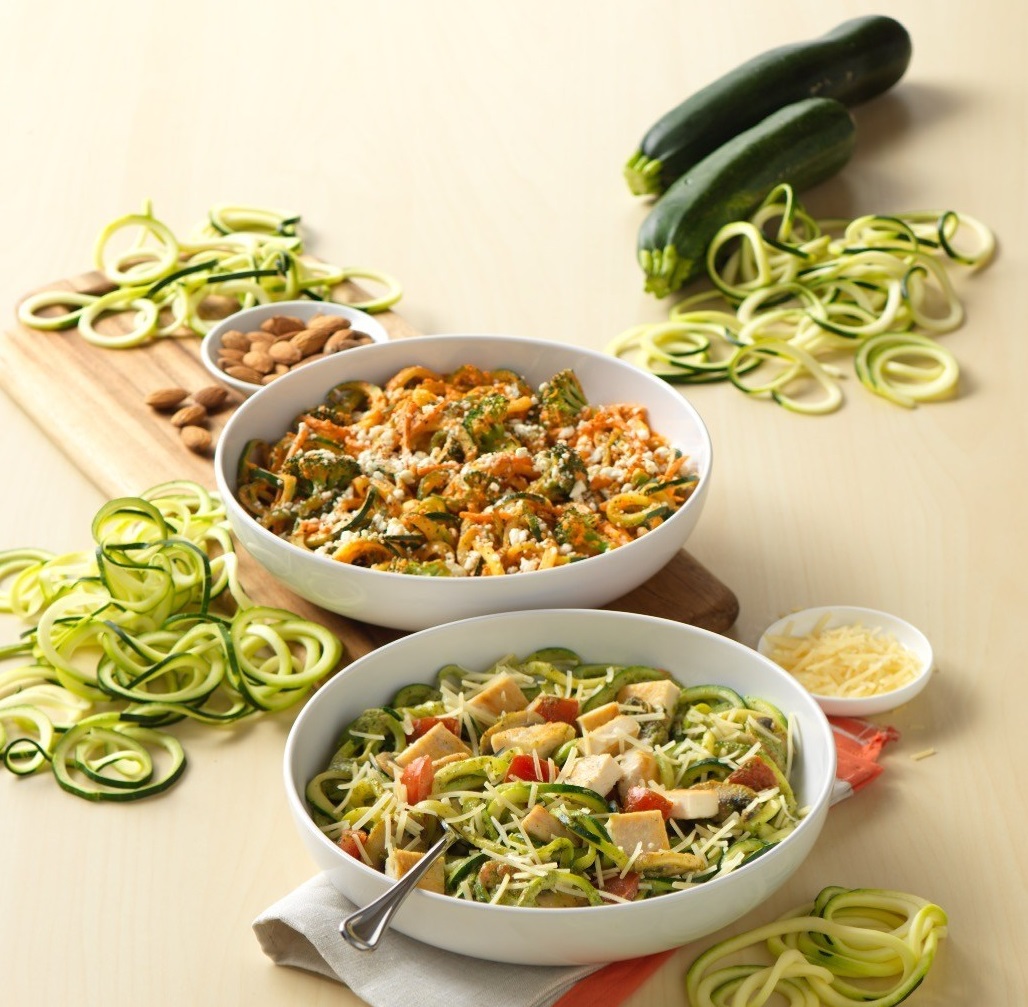 Noodles & Company is spicing it up for National Zucchini Day! All guests who order any entrée on National Zucchini Day, Wednesday, Aug. 8, can swap in Zoodles in place of classic noodles for free (normally a $0.75 charge). The celebration of all things zucchini will also shine a spotlight on Noodles & Company's latest featured dishes—the Zucchini Pesto with Grilled Chicken and Zucchini Romesco. For those seeking something more comforting with a bit of a kick, Noodles & Company will also debut its Bacon Jalapeño Mac & Cheese.
Zoodles are packed with vitamin C and potassium and meet a variety of dietary needs and preferences including gluten-free, vegetarian and vegan. Additionally, a regular portion of zucchini noodles has 90 percent fewer calories and carbs than a regular portion of elbow noodles.
The three new featured dishes rolling out on Wednesday, Aug. 8, include:
Zucchini Pesto with Grilled Chicken: Zucchini noodles with basil pesto and garlic, cream, grilled chicken, mushrooms, tomato and Parmesan.
Zucchini Romesco: Sweet and tangy, with an almond-roasted red pepper sauce, cream, sundried tomato, garden vegetables and feta.
Bacon Jalapeño Mac & Cheese: Noodles' famous Wisconsin Mac & Cheese with smoky bacon and crispy jalapeños
Zoodles first spun their way onto the scene back in May when Noodles & Company became the first fast casual-restaurant to launch zucchini noodles nationwide, giving everyone in the family more to choose from on the menu.
On Wednesday, Aug. 8, all guests can take advantage of the National Zucchini Day offer by visiting any Noodles & Company location and swapping in Zoodles for free in their favorite entree. To find the nearest Noodles & Company restaurant, visit noodles.com.