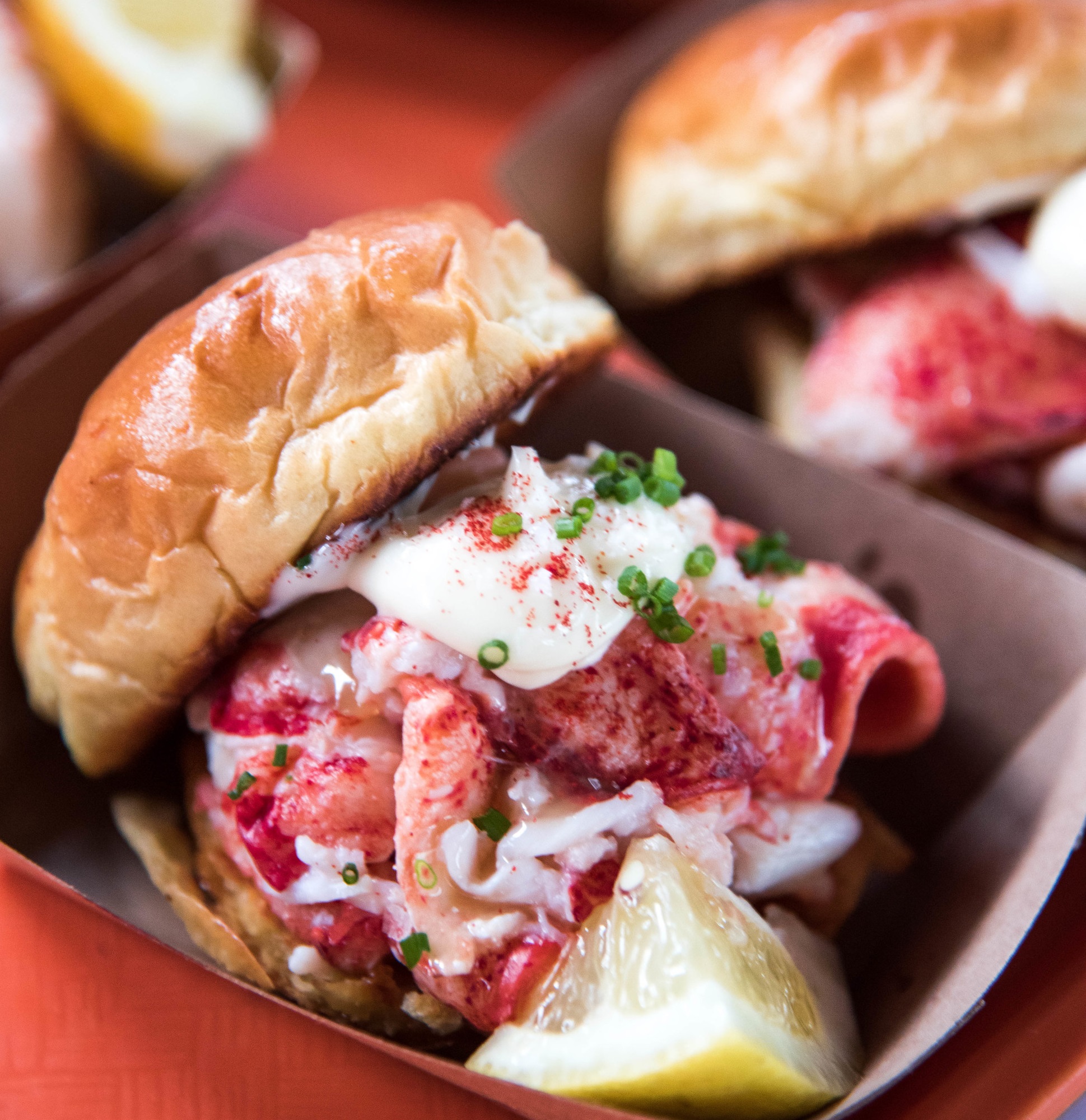 The foodie verdict is in… Executive Chef Andrew Isabella of BeetleCat in Atlanta, Georgia, took home the top honors at Down East's World's Best Lobster Roll Competition.
Isabella's roll was filled with fresh Maine Lobster meat and served on a buttery toasted slider bun. Ben and Lorin Smaha from Freshies Lobster Co. captured the title of the "World's Best Lobster Roll" at last year's inaugural event and came in second place this year.
Bob's Clam Hut from Kittery, Maine came in third place.
Ten semi-finalists competed at the event on Thompson's Point Saturday, with Chefs coming from as far away as Paris, France.
The celebrity judge's pick was Chef Moses Sfez of Homer from Paris, France.
The event drew more than 400 people who were able to sample all ten rolls and vote electronically.
Chef Isabella won the title of world champion and a check for $1,000, and will be featured on a page in Down East magazine. Second place received $500, and third place was awarded $250.