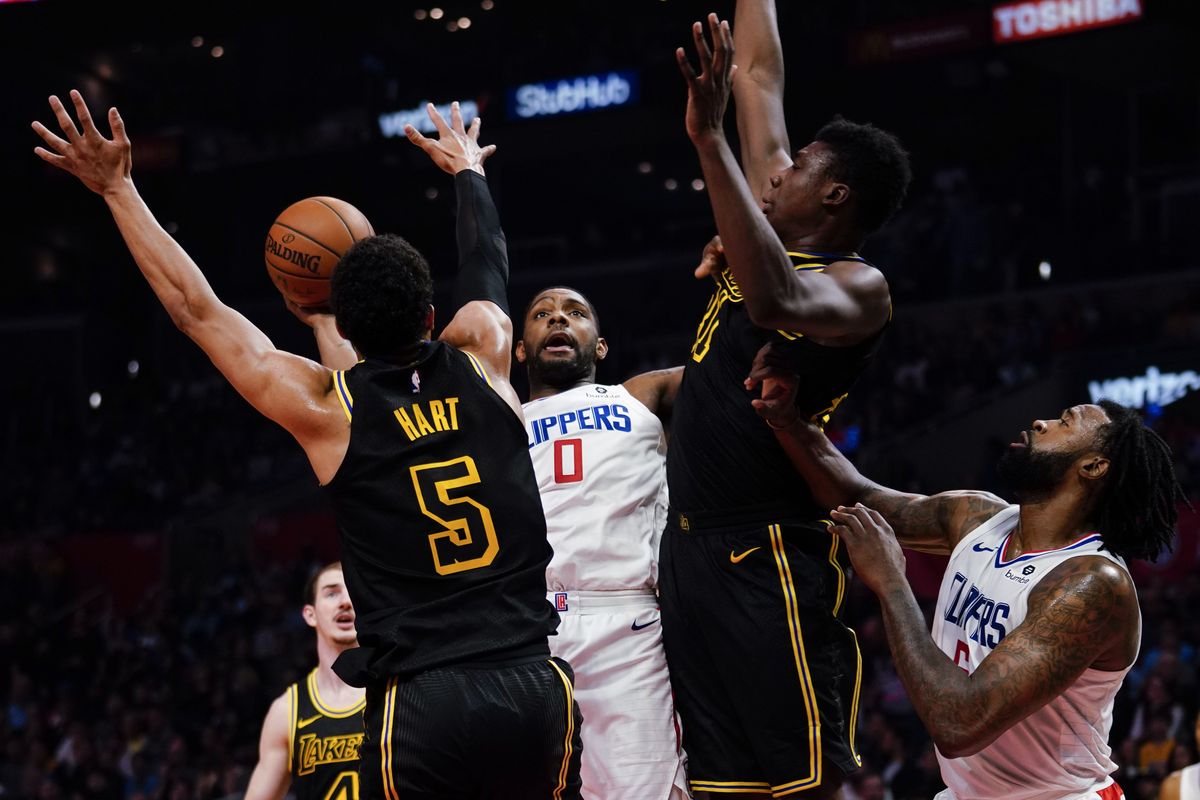 Both of our L.A. teams went on vacation after last night's final season game at Staples Center, with the depleted Lakers defeating the depleted Clippers 115-110. The Clippers missed the playoffs for the first time since 2011 and for the first time during Doc Rivers' five years as the coach. The off season will be busy for both teams as Rivers' fate as head coach is in question and the Lakers are looking to add a high-profile free agent such as LeBron James or Paul George, to play next to their talented youngsters including Brandon Ingram, Lonzo Ball, Kyle Kuzma and Julius Randle.
Clippers owner Steve Ballmer had this to say regarding Rivers future; "The other thing I'm really just learning about the NBA is that in a regular business a five-year contract is a five-year contract and you talk about what happens in the sixth year after the fifth year," Ballmer said. "That doesn't seem to be the protocol in the NBA. You kind of get it. I should be near the end of my learning curve at some point. But Doc has done a good job with our team. We've done better as a team. We have outperformed as a team this year. Just based on our injury history, I think we've outperformed versus what I expected. If we were healthy, I think we would have been a pretty damn good team. But given that we weren't healthy, I think we've done a good job. He's done a good job with the talent that we have and the flex because of the injuries. I think he's done a really good job of that."
The summer promises to be a very busy one for Magic Johnson, Rob Pelinka and the Lakers, and Ballmer and the front office of the Clippers.