The extraordinary life of actor and hip hop superstar Tupac Shakur is brought to the big screen in mediocre fashion in "All Eyez on Me," a music biopic starring newcomer Demetrius Shipp Jr., Dania Gurira ("The Walking Dead") and Kat Graham.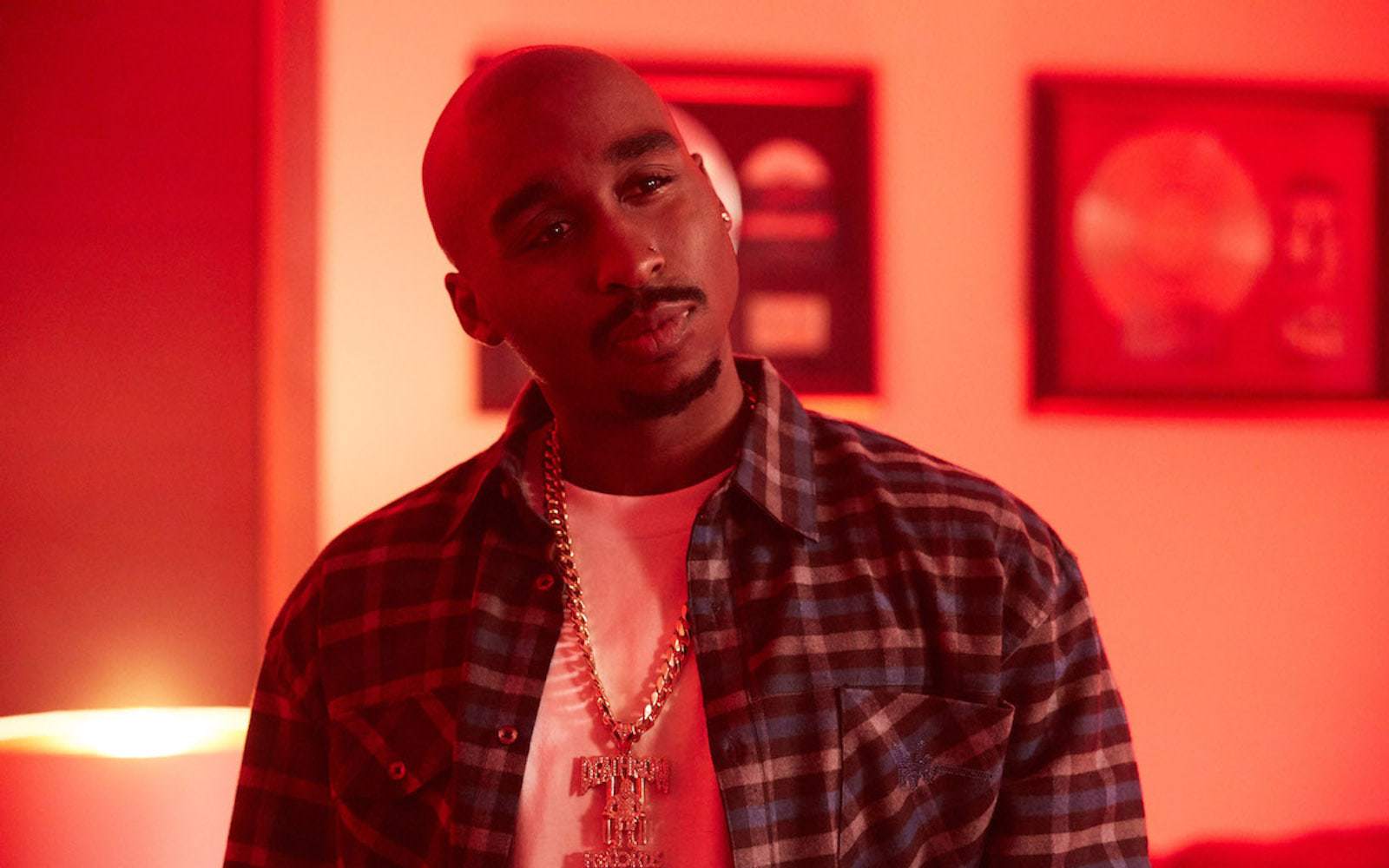 Directed by music video helmer Benny Boom from a choppy and flawed script by Jeremy Haft, Eddie Gonzalez, and Steven Bagatourian, "All Eyez on Me" is a well-intentioned biopic that tries to do justice to Tupac's formidable legacy but ultimately falls short of those bold aspirations. Unlike similar music biopics like "Notorious" and "Straight Outta Compton," which had solid dramatic structures, top-notch tech credits, and seasoned casts to round out the supporting roles, "All Eyez on Me" sadly plays like a glorified TV movie, mostly on account of a strained storyline that never quite finds its stride. Thankfully, Shakur's music takes center stage for much of the proceedings, and while the narrative surrounding those songs isn't as intriguing as one would hope, the concert and studio scenes allow audiences to temporarily block out the film's cornier qualities. Of course, it would be hard to find an actor that could accurately capture the ball of contradictions that comprised Tupac, but newcomer Demetrius Shipp Jr. is such a dead ringer for the late rapper that most audiences won't mind that his performance is more imitative than lived-in.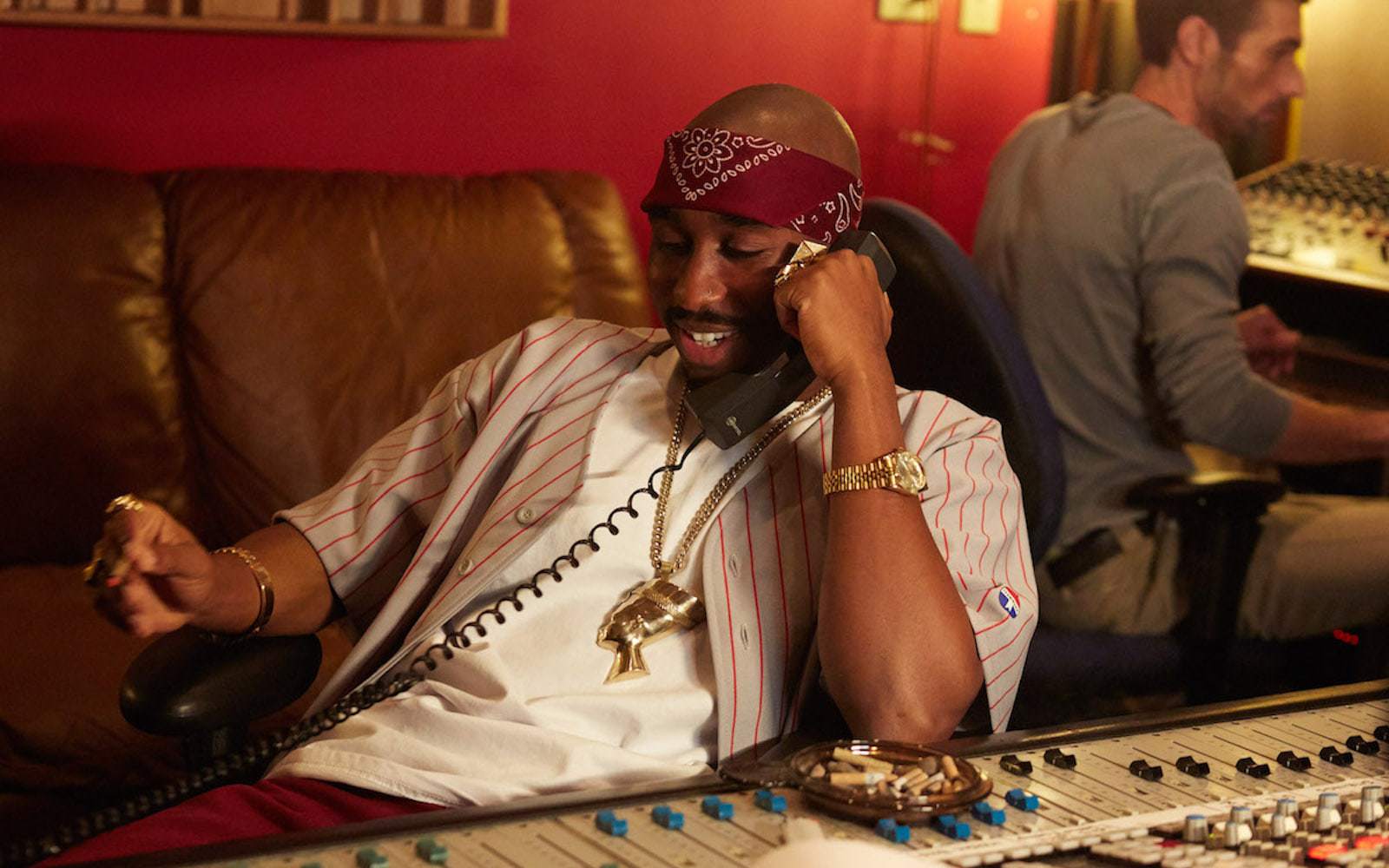 Chronicling the icon's tragically short yet incredibly productive twenty-five year life, from his early East Coast years to his still-unsolved murder in Las Vegas in 1996, "All Eyez on Me" begins in 1970s Harlem, where Tupac became politically conscious at an early age due to his mother Afeni's (Dania Gurira) affiliation with the Black Panthers. After Shakur's house was raided on Christmas, which further cemented his distrust towards police, his mother moved the family to Baltimore, where Tupac and his younger sister spent much of their youth. But while Shakur was cultivating his artistic side at Baltimore School of the Arts, writing poetry and performing Shakespeare alongside classmate Jada Pinkett (Kat Graham), his mother was descending into drug addiction, leading Shakur and his sister to relocate to Oakland to live with family friends. And while Oakland's gritty streets exposed Shakur to the widespread violence within the inner city, it's also where his rap career took off, thanks to a chance introduction to Digital Underground frontman Shock G (Chris Clarke).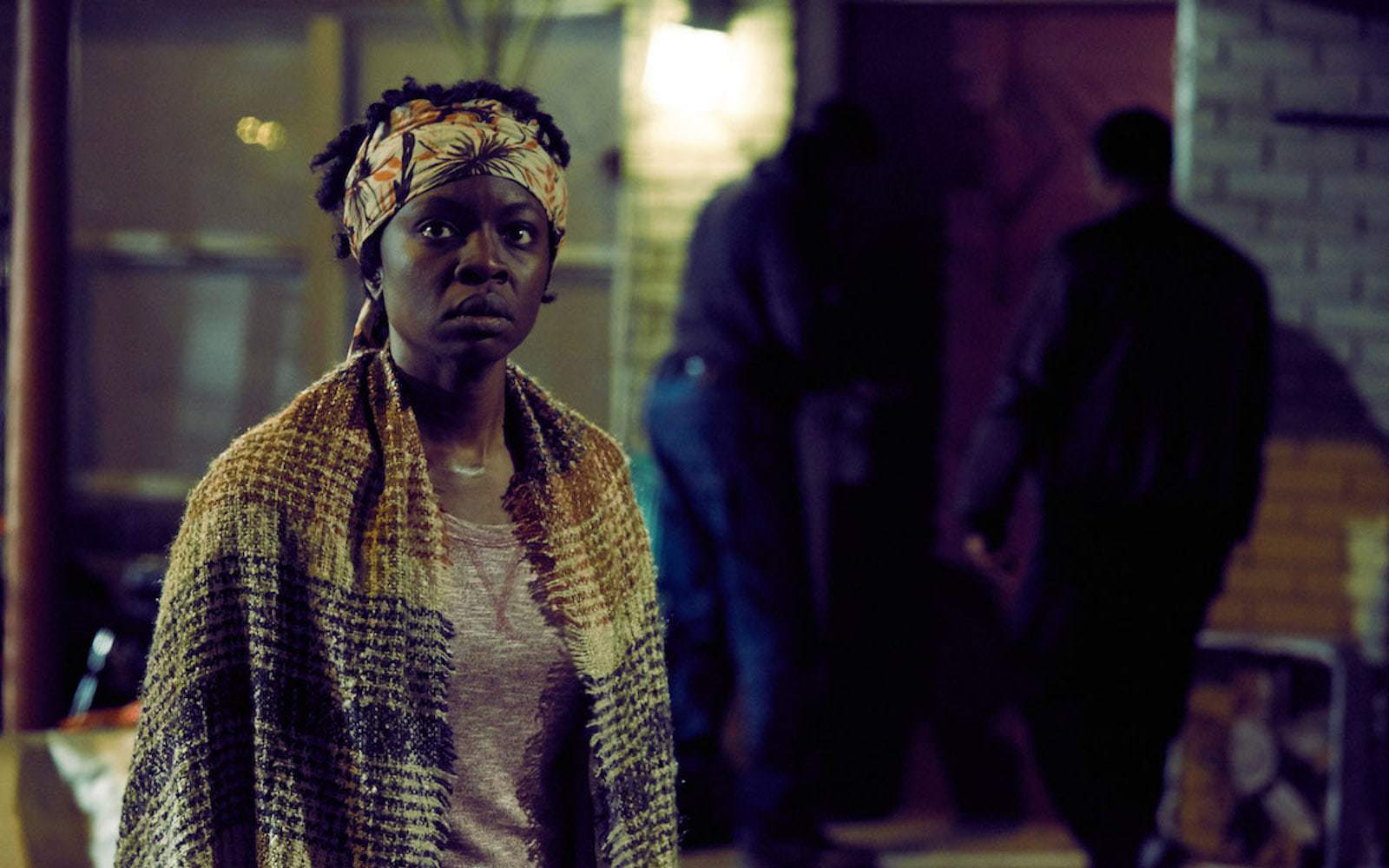 While Tupac skyrocketed to fame with his acting debut in "Juice" and the release of his debut solo album, "2Pacalypse Now," which featured socially conscious, harshly realistic songs like "Brenda's Got a Baby" and "Trapped," he also racked up a long list of criminal offenses. His legal troubles continued as his career soared into the early 90s, culminating with a questionable sexual abuse charge in New York in 1993, for which he served nine months in Clinton Correctional before posting bail in exchange for signing a contract with Death Row Records CEO Suge Knight. The day before receiving his sentence in the aforementioned case, Shakur was shot five times while entering the lobby at Quad Recording Studios, an incident he blamed on friend-turned-enemy Notorious B.I.G. (Jamaal Woolard, reprising his role from "Notorious"), who was in the same studio at the time, and prompted the infamous East Coast-West Coast rivalry.
Although signing with Death Row gave Shakur his freedom, and lead to his artistic peak with the release of his double-album "All Eyez on Me," it could be argued that it was also his death sentence, as he became entangled in the criminal activities and gang affiliations of label head Suge Knight. And while Shakur's murder in 1996 after a Mike Tyson fight in Vegas is technically still unsolved, and happened at a time when he was attempting to settle down into a quieter life with Quincy Jones' daughter Kidada, there's little dispute that it was related to an incident earlier in the evening when Shakur and Knight jumped a known Crip gang member as retaliation for allegedly jacking a Death Row medallion.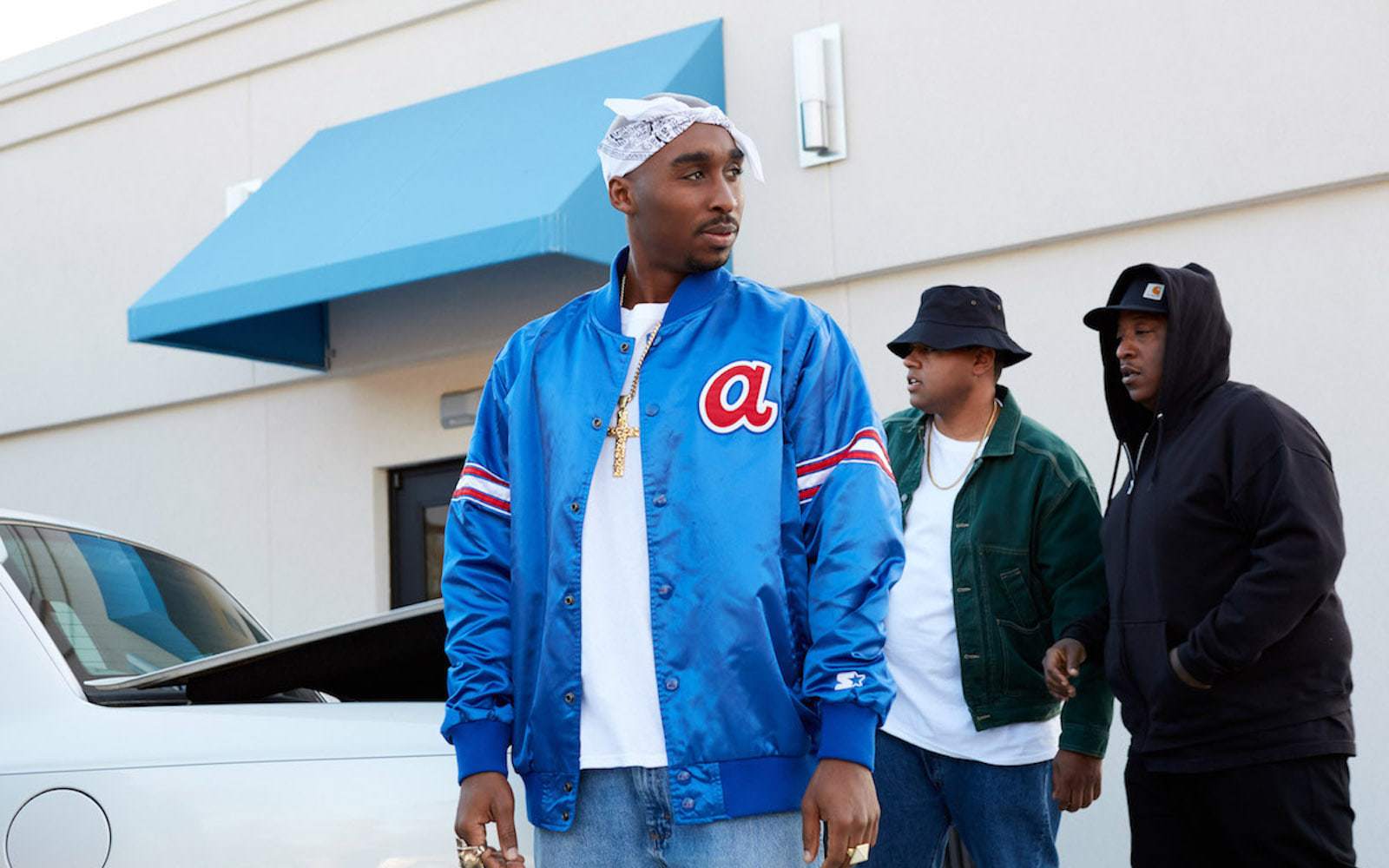 Given Shakur's complex personality, it's understandable that the filmmakers would want to cover the entirety of his life; but in doing so, many of the chapters feel rushed and simplistic in their characterization. The scenes of Shakur's younger years are embarrassingly expository, lacking authenticity in a way that calls the entire proceedings into question, and with the exception of his sexual abuse case, which is covered extensively, his long rap sheet is skipped past in a way that leaves audiences feeling deeply ambivalent about the subject. Other narrative blunders include the superficial scenes with Interscope record execs, the entire jail segment, a love scene unironically set to R. Kelly's "Honey Love," and the well-worn device of structuring the film around a jailhouse interview. That said, with his music video background, director Benny Boom manages to elevate the proceedings considerably in the music-heavy scenes, most memorably during a New York album release party, a House of Blues show in Los Angeles, and in the studio with Dr. Dre and Snoop recording "California Love" and "2 of Amerikaz Most Wanted."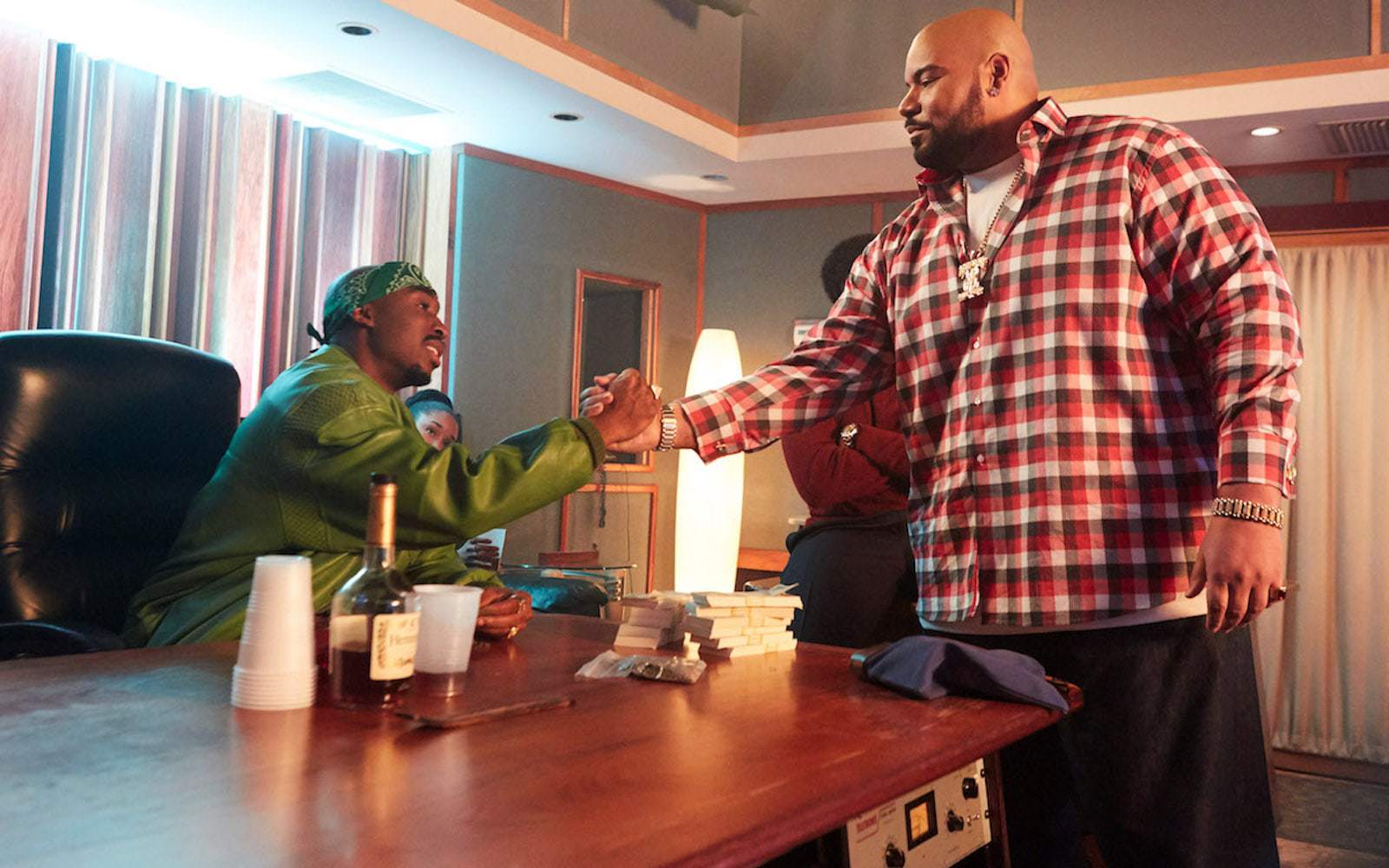 It's hard to blame actors when they're working from a surface-deep screenplay, but with the arguable exception of Demetrius Shipp Jr., whose likeness to Shakur is downright eerie, none of the performances are especially memorable. Given Shakur's contradictory nature – his songs ran the gamut from feministic ("Keep Ya Head Up") to womanizing ("I Get Around"), and from tender ("Dear Mama") to savage ("Hit 'em Up") – it would be a struggle for any actor to convey the rapper's many shades, let alone first-timer Shipp Jr. He's got the speech pattern and mannerisms down pat, but with the exception of a couple dramatically intense scenes, the script prevents him from ever achieving anything resembling realism. The peripheral characters are almost universally one-note, most notably Kat Graham's Jada Pinkett and Harold House Moore's Dr. Dre, though Dominic L. Santana's portrayal of Suge Knight and Cory Hardrict's turn as a harmful hanger-on are both effectively menacing.
Strictly for Shakur's devoted fanbase, "All Eyez on Me" recounts the superstar's incredible story but never quite captures his spirit.
Running Time: 140 minutes
Rated R for language throughout, drug use, violence, some nudity and sexuality.