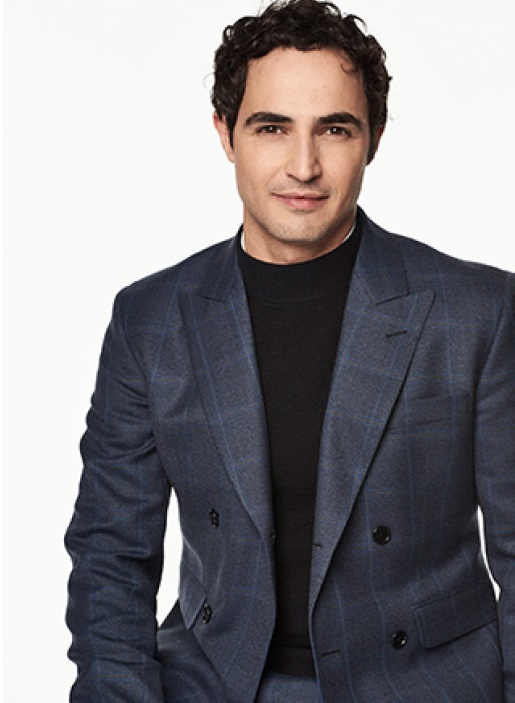 Condé Nast, the publishing parent company of Vogue magazine has their very own development studio and distribution network.
In fashion meets movie news, the company has acquired first distribution rights to Sandy Chronopoulos' new documentary "House of Z," featuring Zac Posen.
Launching in September to coincide with the fall fashion shows, CNÉ will distribute "House of Z" exclusively for rent on Vogue.com.
This is the first time that Condé Nast Entertainment is acquiring a full-length feature film that will be provided exclusively for their audience.
"House of Z" premiered at the 2017 Tribeca Film Festival. The film chronicles the meteoric rise of fashion designer Zac Posen at the age of 21 and then his brand's falling out of favor several years later and his challenge to rebuild his company and his reputation. It is both a portrait of an artist as a young man, and a look behind the glamorous curtain of one of the most distinguished brands in the world, revealing the tenuous dance between art and commerce that informs every move. The documentary features interviews with Zac Posen, Susan Posen, Alexandra Posen, Stephen Posen, Naomi Campbell, Sean "Diddy" Combs, aka Puff Daddy, André Leon Talley, Nicole Phelps, Paz de la Huerta, and Claire Danes, among others.
"This acquisition is the first time we will be offering a full-length feature for rent on Vogue.com, which we see as the perfect fit for our audience while also giving us a chance to attract new viewers," said Dawn Ostroff, President of Condé Nast Entertainment. "'House of Z' is a wonderful film and being able to exclusively provide it to our audience is a great opportunity for Condé Nast and we are very pleased to be working with Zac, Sandy and the iDeal team."