Chris Evans takes a break from his "Captain America" duties to play an easygoing uncle fighting for custody of his math prodigy niece in "Gifted," a heartfelt, though sometimes schmaltzy drama, costarring Octavia Spencer, Jenny Slate ("Obvious Child"), Lindsay Duncan ("Birdman") and a superb McKenna Grace ("Independence Day: Resurgence").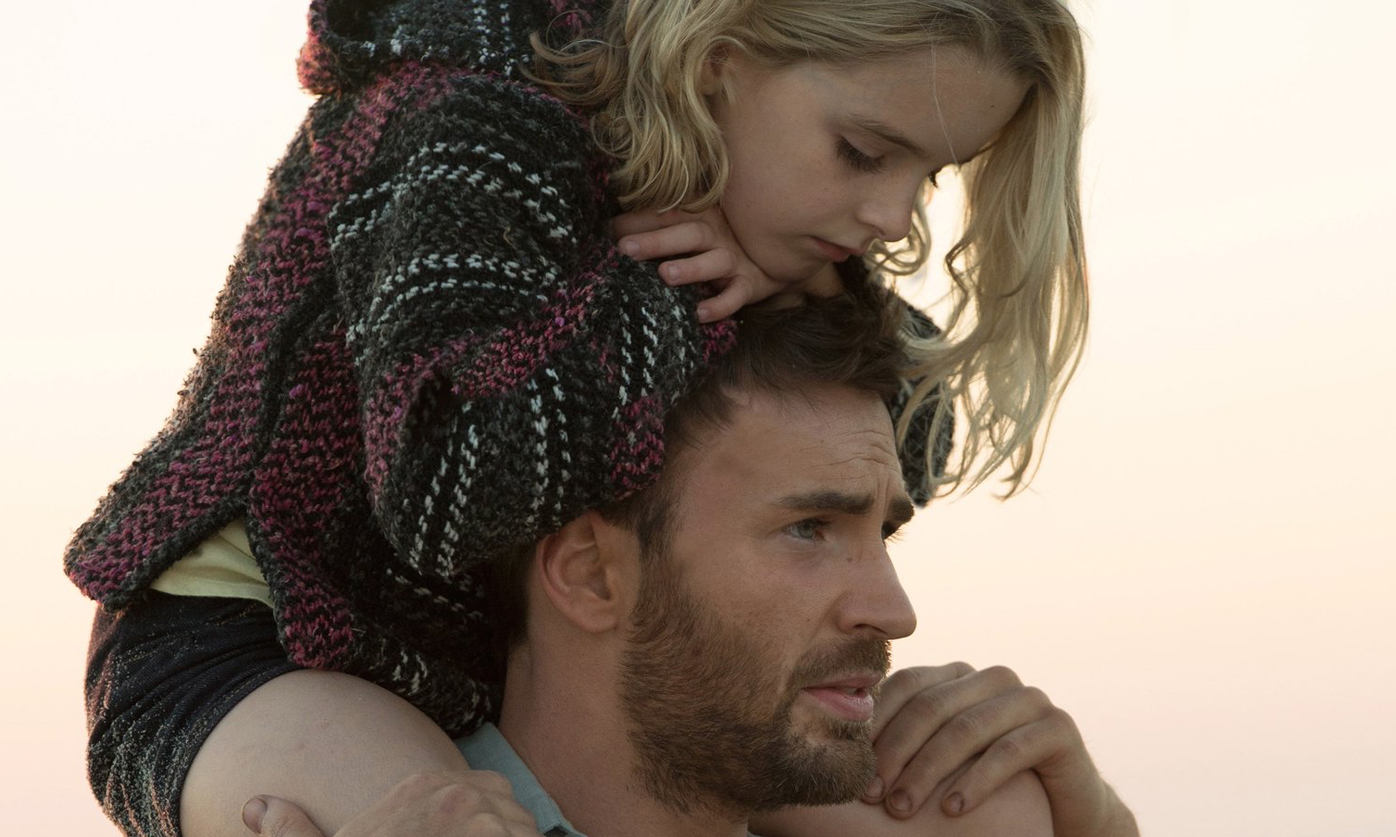 Also coming off a long run of superhero adventures is director Marc Webb ("The Amazing Spiderman"), whose work here and in his breakout feature "(500) Days of Summer," displays a delicate touch in handling character drama. With a strong original script by Tom Flynn that handily mixes humor with well-earned emotion, and which made it on the industry's highly respected Black List, "Gifted" is a moving drama that isn't afraid to hit the emotional high notes, though occasionally does to excess. With a stirring score by Rob Simonsen ("Foxcatcher"), warm cinematography by Stuart Dryburgh ("Alice Through the Looking Glass") that handsomely captures the coastal Florida setting, and a string of winning performances from the accomplished cast, none more so than the adorable McKenna Grace, "Gifted" is an uplifting, math-minded domestic drama.
In the film, Evans plays Frank Adler, a single Floridian who has had custody of his mathematically gifted niece Mary (McKenna Grace) ever since his equally gifted sister took her own life. Due to Mary's superior intelligence and accelerated learning rate, Frank is reluctant to enroll her in standard 1st grade, but ultimately decides that treating her like a normal kid is the best move for her emotional development. But when Mary's 1st grade teacher (Jenny Slate) discovers her gift, she pulls some strings in order to get Mary a full ride to a prestigious academy, stressing the importance of nurturing Mary's unique talent. When word of Mary's gift spreads to Frank's demanding, wealthy mother (Lindsay Duncan) in Boston, she wages a custody battle in hopes of pushing her granddaughter toward genius status.
As Frank's courtroom battle takes its toll on everyone involved, he develops a relationship with Mary's teacher, while Mary finds support from Frank's karaoke loving landlady Roberta (Octavia Spencer) and Fred, her one-eyed cat.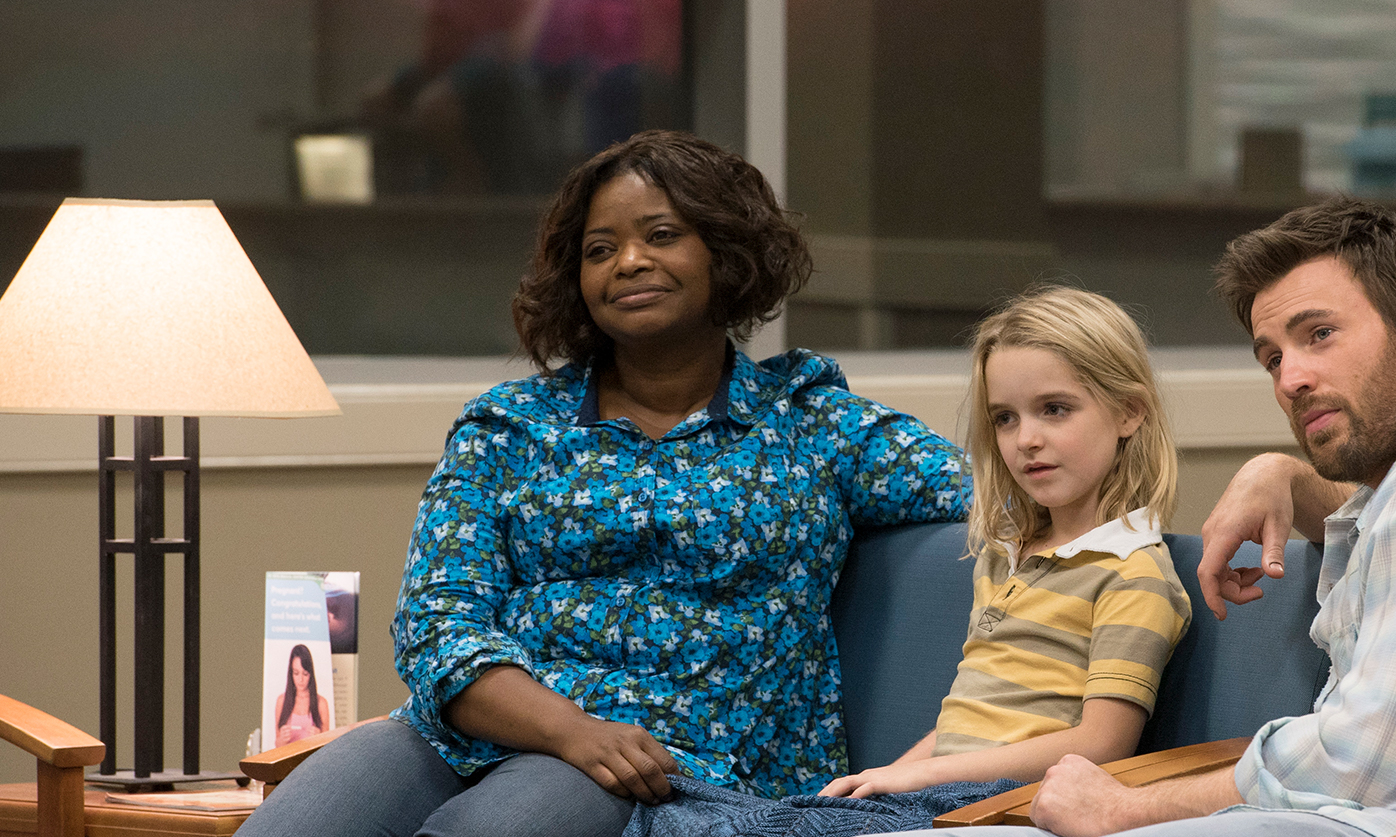 Although Tom Flynn's script adheres to a fairly familiar dramatic structure, his ability to craft a crowd-pleasing story populated by original characters with relatable problems, helps the film rise above some of its formulaic tendencies.
Director Marc Webb deftly handles the humor and drama in equal measure, and succeeds in steering his cast toward some memorable turns. The camerawork of cinematographer Stuart Dryburgh works wonders in establishing the film's well-defined coastal setting, and Rob Simonsen's score strikes the right balance between playful and tender.
Throughout his career, Chris Evans has mostly excelled in comedic and action roles ("Snowpiercer," "Not Another Teen Movie"), and although there's still some room for improvement in the dramatic arena, he still proves himself a likable lead with winning chemistry with his pint-sized costar. Playing the math prodigy niece, McKenna Grace exhibits acting skills well beyond her years, and "Gifted" will undoubtedly help solidify her reputation as an actress with a very bright future ahead of her. As Mary's 1st grade teacher and Frank's love interest, Jenny Slate makes her presence felt during her considerable screen time, as does Octavia Spencer as the strong-willed landlady and babysitter.
"Gifted" is a touching domestic drama that wears its heart on its sleeve.
Running Time: 101 minutes
Rated PG-13 for thematic elements, language and some suggestive material.