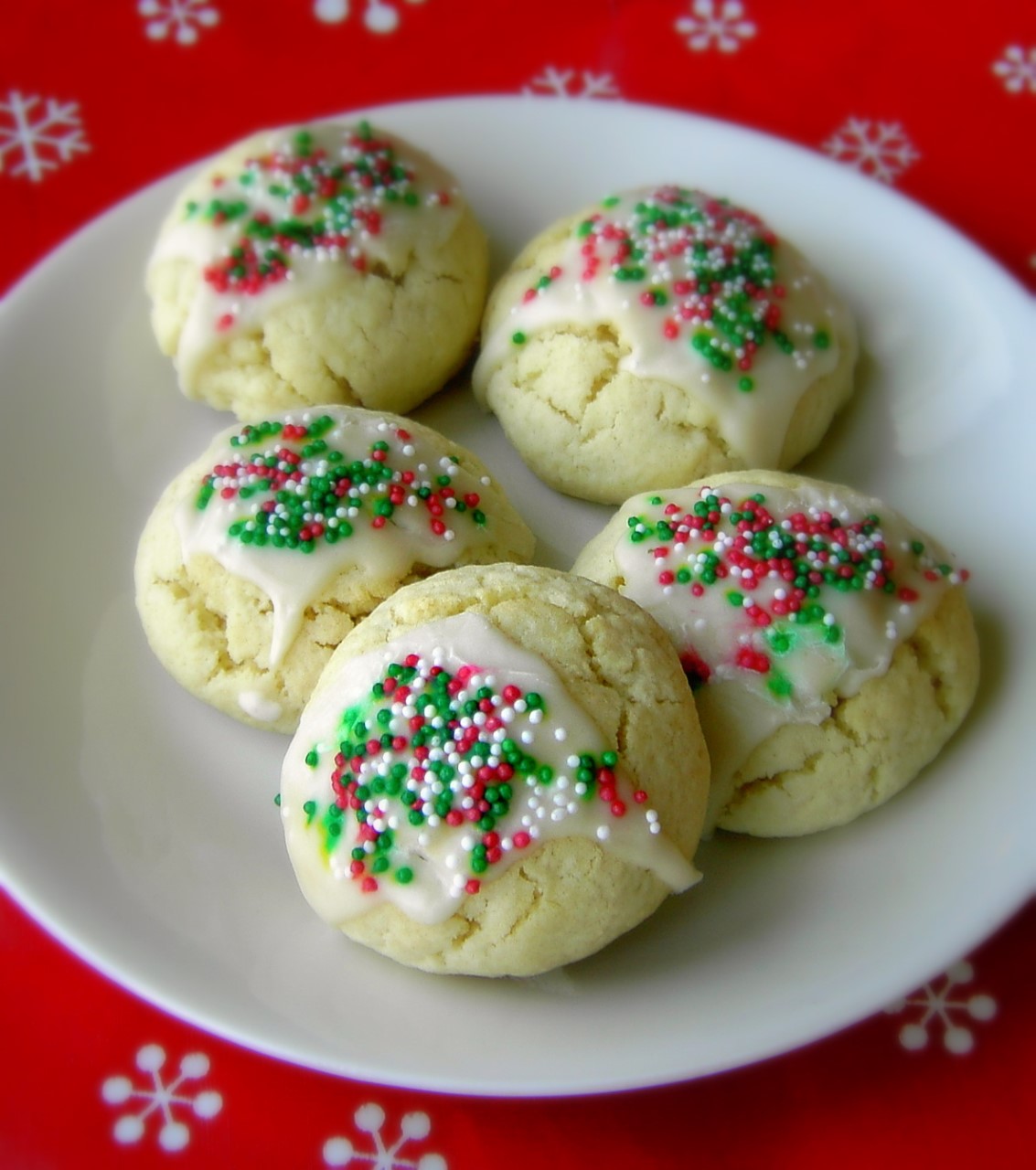 No matter where you are from or what religion you celebrate, around the holiday season in every culture families all over the world share one common tradition: the holiday meal. Each country has their own specialties and signature dishes that are made every year.
Leading up to Christmas, we will explore traditional recipes from France to Italy, Russia, England and beyond… Let's begin with ITALY!
Italy, Anise Cookies
If you ever tasted a cookie that has the faint flavor of black licorice, then you've had an Italian Anise cookie. These are a traditional Italian holiday dessert treat.
Ingredients
1/2 cup butter, softened
1/2 cup sugar
3 large eggs
2 teaspoons anise extract (or almond extract)
2 1/2 cups all-purpose flour (may need up to 3 cups)
1 tablespoon baking powder
2 -3 tablespoons milk
ICING
2 cups confectioners' sugar
3 tablespoons milk
1/8 teaspoon anise extract
food coloring
decorative candy sprinkles
What To Do:
Preheat oven to 350 degrees. Line cookie sheets with parchment paper.
For cookies, cream the butter and sugar until light and fluffy, about 5 minutes. Add eggs, one at a time, mixing after each addition. Add anise extract.
Blend flour and baking powder. Start by adding about 1/3 of these dry ingredients to the butter/sugar in your mixer, then add 1 T. milk. Add another third of the flour and another 1 T. milk. Finally, mix in enough of the remaining flour until your dough is like a brownie batter (it should be softer than a drop cookie dough).
Use a 1 T. cookie scooper to make simple round drop cookies – use wet fingers to pat any rough edges OR for an Easter-Egg look, roll 1 T. dough into an elongated ball.
Bake cookies 10-12 minutes (they won't be brown but the insides will be soft and cake-like).
For icing: mix sugar, milk and extract to make a sugar glaze. HINT: When I make the icing, I make it thick but then I microwave it for 10 seconds so it is thin enough for dipping. Also, I like to divide the mixture in thirds, and then add ONE DROP of food coloring to each batch (pink, green, yellow).
Hold cookie in your hand and turn upside down so you can dip the top half in the glaze; turn over and immediately top with sprinkles so they will stick.
Allow icing to harden overnight; then store in air-tight containers or freeze.
Recipe by Cookin'Diva via www.food.com