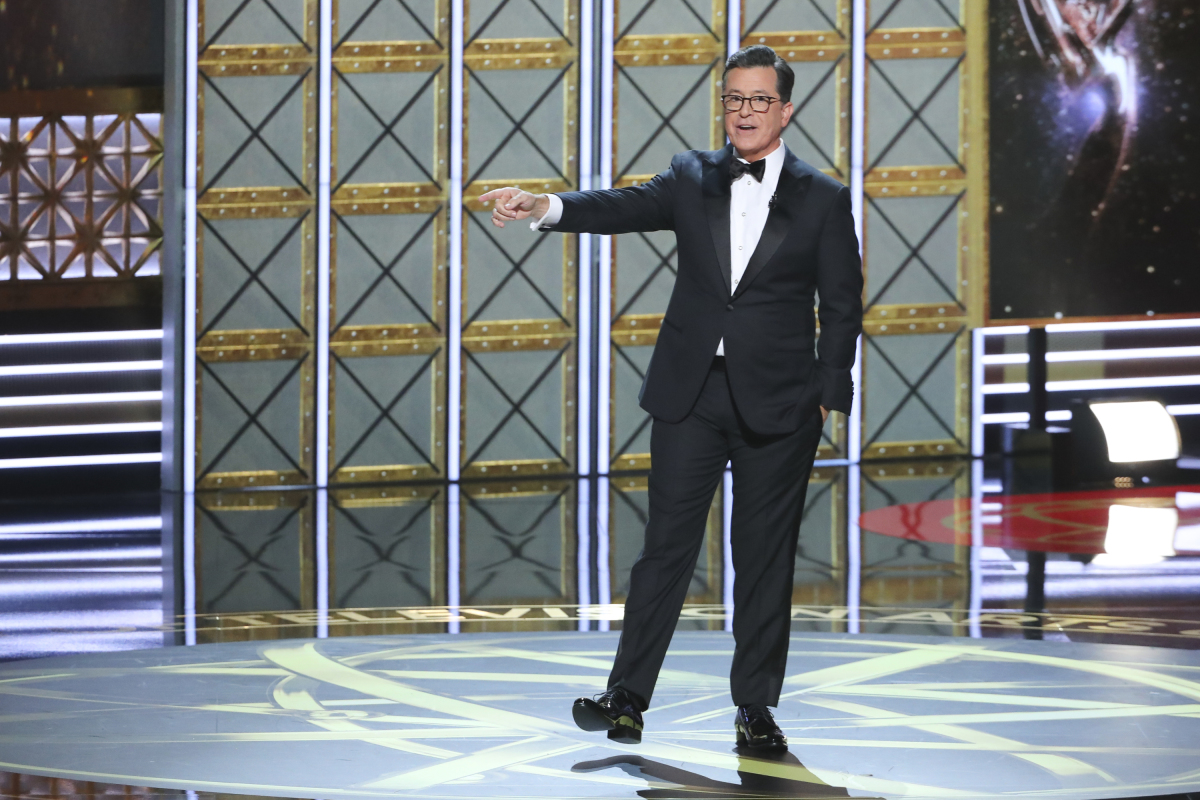 The 69th Primetime Emmy Awards took place on Sunday night, airing on CBS from the Microsoft Theater in Los Angeles.
With Stephen Colbert hosting, at times it felt more like the Primetime Make Fun Of The President Awards with cheesy jokes, jabs and one-liners flying left and right. Even Sean Spicer made an appearance.
Jokes aside, "The Handmaid's Tale" and "Little Big Lies" were the crowd favorites. Hulu became the first streaming service to win big.
Julia Louis-Dreyfus took the stage for a sixth time for her lead role in "Veep," which was also named best comedy for the third time.
And the winners are…
Best Comedy: "Veep" (HBO)
Best Drama: "The Handmaid's Tale" (Hulu)
Best Limited Series: "Big Little Lies" (HBO)
Best Actress, Comedy: Julia Louis-Dreyfus, "Veep" (HBO)
Best Actor, Comedy: Donald Glover, "Atlanta" (FX)
Best Actress, Drama: Elisabeth Moss, "The Handmaid's Tale" (Hulu)
Best Actor, Drama: Sterling K. Brown, "This Is Us" (NBC)
Best Actress, Limited Series or TV Movie: Nicole Kidman, "Big Little Lies" (HBO)
Best Actor, Limited Series or TV Movie: Riz Ahmed, "The Night Of" (HBO)