Fabletics is bringing back the oh so popular Demi Lovato for Fabletics collection.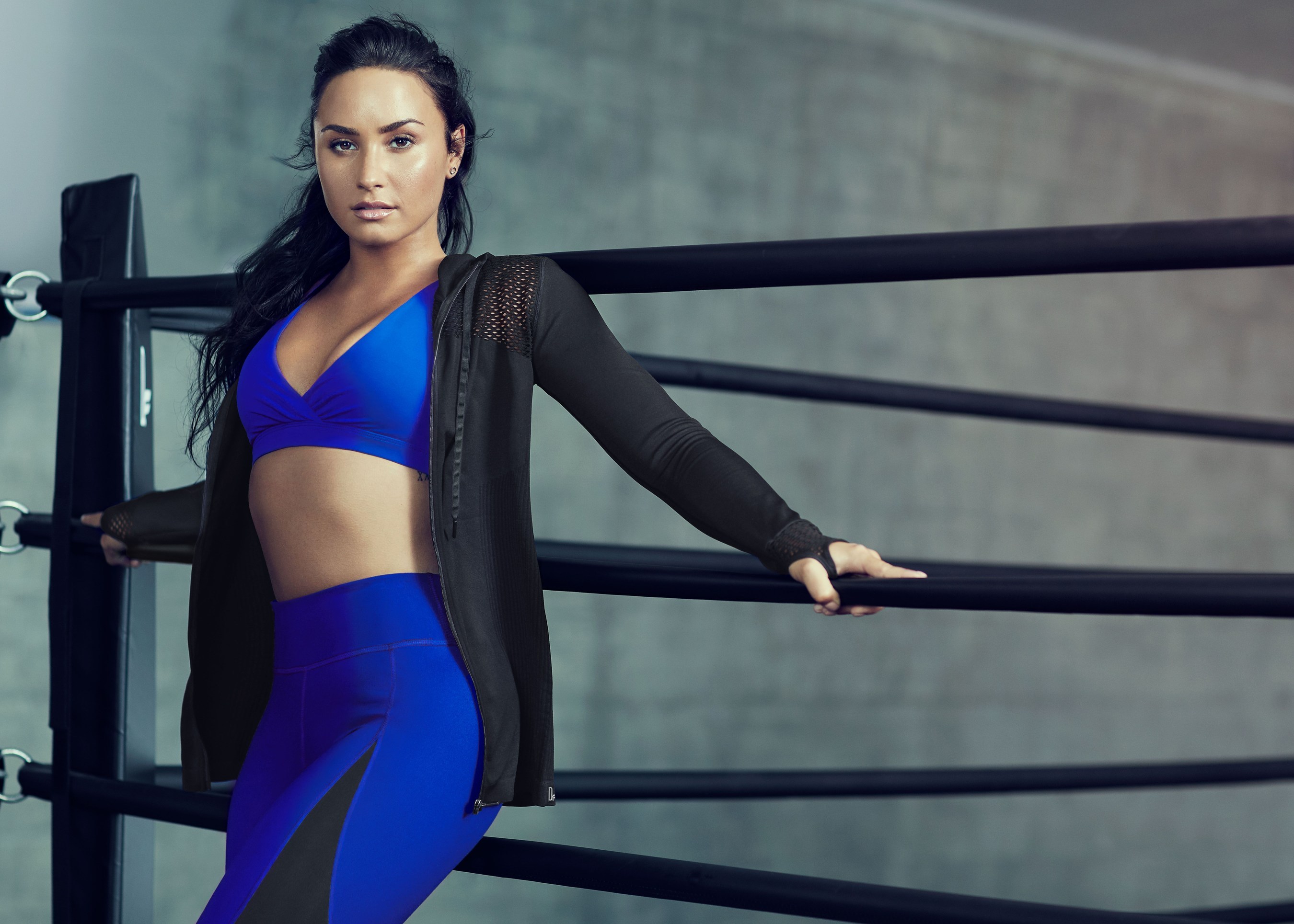 Following the success and social impact of her initial limited edition capsule in May, the autumn activewear collection will mark the singer's second collaboration with the brand, and offers a complete performance line of 12 exclusive outfits.
Demi's newest collection for Fabletics features elevated designs that are unique to her personal style, and also highlight her evolution as a designer with the aim to make every woman feel iconic in her own right. The autumn collection is comprised of a combination of performance and lifestyle pieces with new design elements such as contouring waist straps, paint splatter camo and vibrant heather prints.
With the Fabletics mission to empower women by making a healthy, active lifestyle accessible to everyone regardless of size, shape, age or ability – the new Demi Lovato for Fabletics collection reinforces their shared commitment to inclusion, female empowerment, inclusivity and body positivity.
"I'm excited to share Demi's second capsule collection at Fabletics with everyone! Demi's strong sense of self and her passion for an active lifestyle embodies everything we at Fabletics want to share with our community. She did some great designs with really fun accents for this collection which I know our customer is going to love!" said co-founder Kate Hudson.
Of her new collection, Demi Lovato said, "I'm so excited to continue working with Fabletics and the design team to launch an even bigger collection for autumn. This collection is inspired by my personal style – on stage, at home and in the gym, so I had a lot of fun playing with bold colours, prints, and performance elements that I love. I felt more confident through the design process this time around, and think that the collection reflects that. I wanted to share that with my fans in hopes that they feel as confident and empowered when wearing the pieces."
Demi's new, sophisticated designs are both wearable and focused on workout performance like structured silhouettes, a bold color palette – also highlighted by magenta and bright blues – with feminine details. Featuring a full assortment of tops, sports bras, leggings, outerwear and layering pieces, the collection ranges from XXS-3X and short, regular and tall lengths. Offered as fully styled outfits, or as seperates, each piece is designed with every shape, style and activity in mind.
As part of the Fabletics continued partnership with Girl Up, the brand is dedicated to creating a community that nurtures inspiring, confident and spirited girls who are able to realize their best selves. By integrating Demi's authentic voice and passionate influence, Fabletics will support one of Girl Up's priority initiatives, SchoolCycle. Girl Up's SchoolCycle initiative works with UNFPA to give girls bikes – along with spare parts and maintenance training – so they can continue their education and travel quickly and safely to and from school, as well as give them independence and mobility to create a better future for themselves, their families and communities.
The Demi Lovato for Fabletics capsule collection will be sold across 8 countries and will be available on Fabletics.co.uk starting August 16.