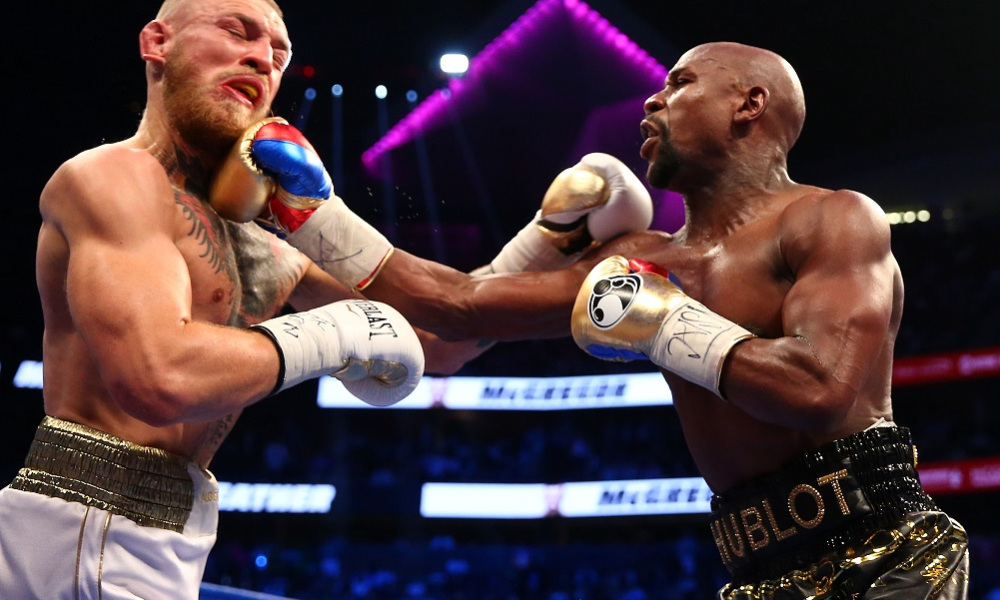 Despite an airing delay, undefeated eleven-time five-division boxing World Champion Floyd Mayweather eventually returned to the ring on Saturday night in Las Vegas after a two-year retirement.
The pay-per-view superfight at the T-Mobile Arena between 29 year-old UFC Lightweight Champion, Conor McGregor and Mayweather was won on a 10th-round TKO by Mayweather, taking his all-time record to 50-0.
"He's a tough competitor. I think we gave the fans what they wanted to see," 40 year-old Mayweather said. "Our game plan was to take our time, let him shoot all his heavy shots early and then take him out at the end down the stretch."
Mayweather officially announced his retirement post fight. He tweeted, "Thank you everyone in Las Vegas and everyone at home who ordered PPV. Thank you @SHOsports and my team @MayweatherPromo"
Pre-fight, the airing was temporarily delayed due to pay-per-view outages across the country. Among the cable carries affected were Xfinity, Atlantic Broadband and Frontier.
Mayweather and McGregor entered the ring shortly after midnight ET.
Watch highlights at www.showtime.com