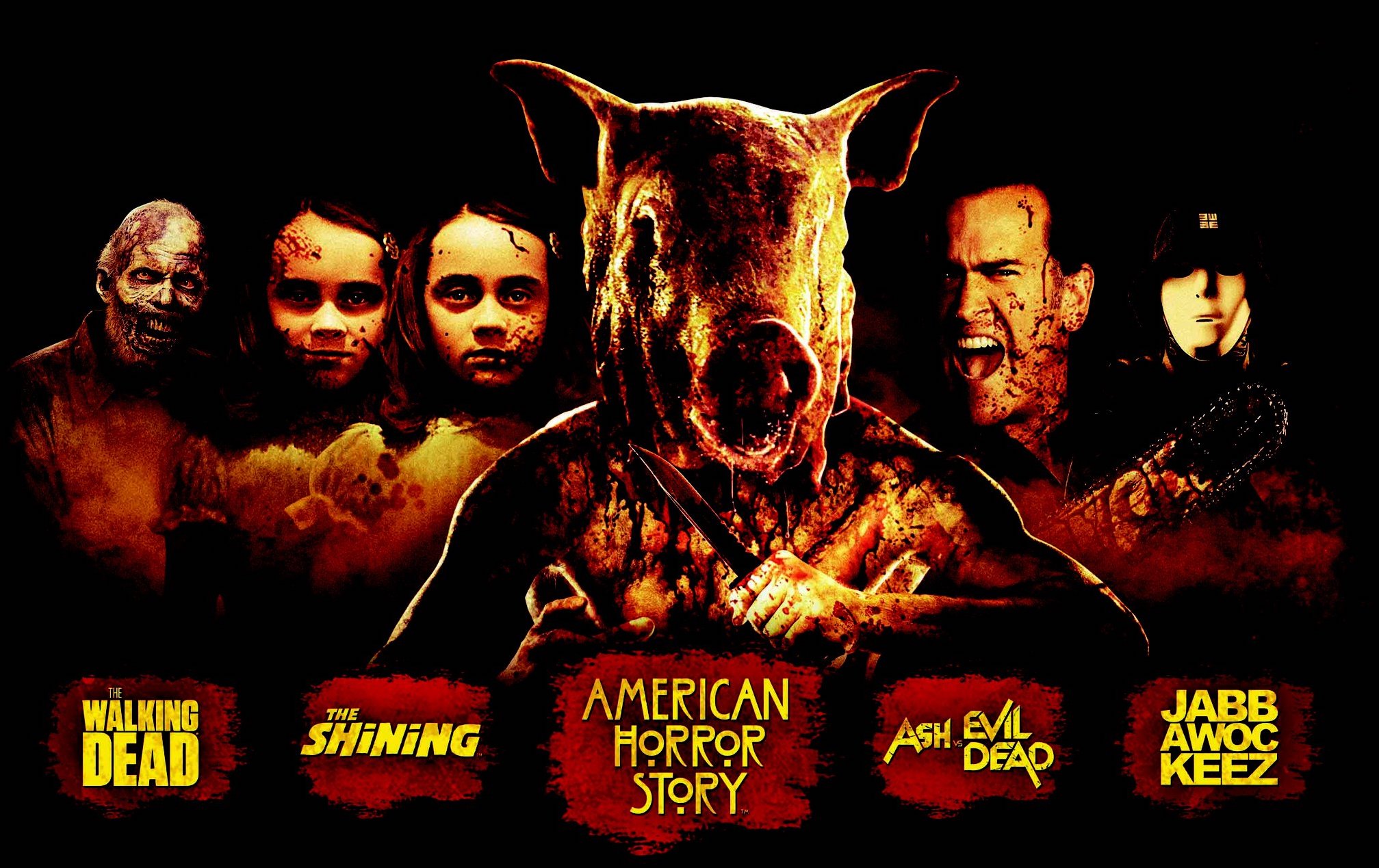 The aisles of local drugstores and grocery stores are already filled and dressed with Halloween decorations. Pumpkins, skeletons and witch's candy bowls; we can't escape them.
Directed by Eli Roth
As we countdown to fall, we look forward to Universal Studios Hollywood HALLOWEEN HORROR NIGHTS. Let's a take a sneak peek at what they have in store for this spooky season:
Beginning Friday, September 15, paranormal activity grips "Halloween Horror Nights" at Universal Studios Hollywood in the all-new disturbing maze, "Insidious: Beyond the Further," inspired Universal Pictures and Sony Pictures' Stage 6 Films upcoming supernatural thriller, Insidious: Chapter 4.
The creepy new maze will delve deep into brilliant parapsychologist Dr. Elise Rainier's past, starting with a childhood in which her paranormal abilities emerged…until her mother's untimely death by a demonic entity. Troubled by a lifetime of evil supernatural spirits trapped in the Further—a vacuous netherworld caught between the living and the dead—Dr. Rainier will take guests on an unsettling journey back in time through a portal into the Further…to defy the most depraved and intimidating beings that have tormented her since the 1950s.
Opening in theatres nationwide on Friday, January 5, 2018, Insidious: Chapter 4 is a Blumhouse Production, Oren Peli Production distributed by Universal Pictures domestically and Sony Pictures' Stage 6 Films internationally.
—————————
The SAW series – one of the highest grossing horror film franchises of all time – makes its return to "Halloween Horror Nights," bringing the blockbuster's most terrifying traps to life in an all-new original maze.
Based on the Lionsgate and Twisted Pictures hit horror film franchise, "SAW: The Games of Jigsaw" will bring to life the scariest game yet. In this all-new maze guests will come face-to-face with the work of master craftsman "Jigsaw" and a collection of his most infamous traps from the SAW film series and upcoming eighth installment JIGSAW.
—————————
For the first time ever, the psychological horror film, The Shining, will bring unspeakable terror to "Halloween Horror Nights" in terrifying new mazes.
"The Shining" maze will provide guests with a unique opportunity to relive some of the film's most iconic, and sinister, moments. While venturing through the eerie Overlook Hotel, guests will be thrust into the hotel's tragic history of murder and madness, bearing witness to caretaker Jack Torrance's spiraling descent into insanity. Nightmarish visions will come to life in this macabre maze, overwhelming guests with the "shine" of the murderous, ghostly entities that lurk around every turn – all while trying to escape the wrath of Jack Torrance as he violently succumbs to the hotel's paranormal forces.
—————————
"American Horror Story" is coming to life with Ryan Murphy's demented "Roanoke" installment.
"American Horror Story: Roanoke" will unearth the twisted legacy of The Lost Colony of Roanoke, transporting guests to the haunted backwoods of North Carolina where they will experience the terror that has tormented the town for centuries. The all-new disturbing maze, reimagined in acute and disturbing details, will unmask a cast of deranged killers, from the cannibalistic Polk family who subsist by feeding upon innocent victims to The Butcher who thrives on human sacrifices.
Trapped in a vicious circle of evil and murder, guests will find themselves in a life or death battle to outrun the nightmare of Roanoke before the vindictive spirts and demented killers soak the earth with the blood of their victims.
For tickets CLICK HERE