With warm weather here (especially in Los Angeles) and summer just around the corner, we're looking to the best fashion and accessories for the season.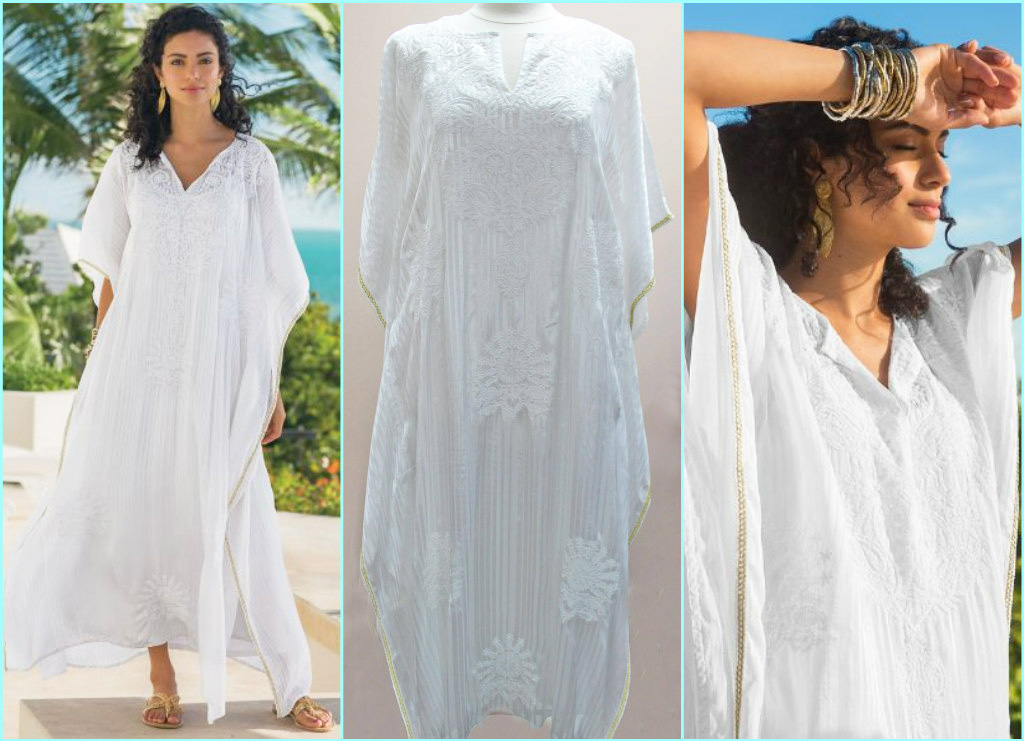 When discovering new pieces, it's important that they're timeless and that they will always remain in fashion. Enter, the caftan. You can never go wrong with a caftan because it's comfortable and a lovely style for summer days and nights.
We're featuring Soft Surroundings' ISOLA CAFTAN:
It's exquisite embroidery and a semi-sheer weave makes this caftan a stunning statement layer, dress or cover-up. Deeply notched V-neck, with softly draping 3/4 sleeves and side slits. Comes with its own knit chemise to wear beneath. Viscose. Misses 49" long. Also comes in blue!
Great for lunch by the beach over your swimsuit or even a dinner party at your home.
To shop visit: https://www.softsurroundings.com
Now you need the perfect shoes to pair it with…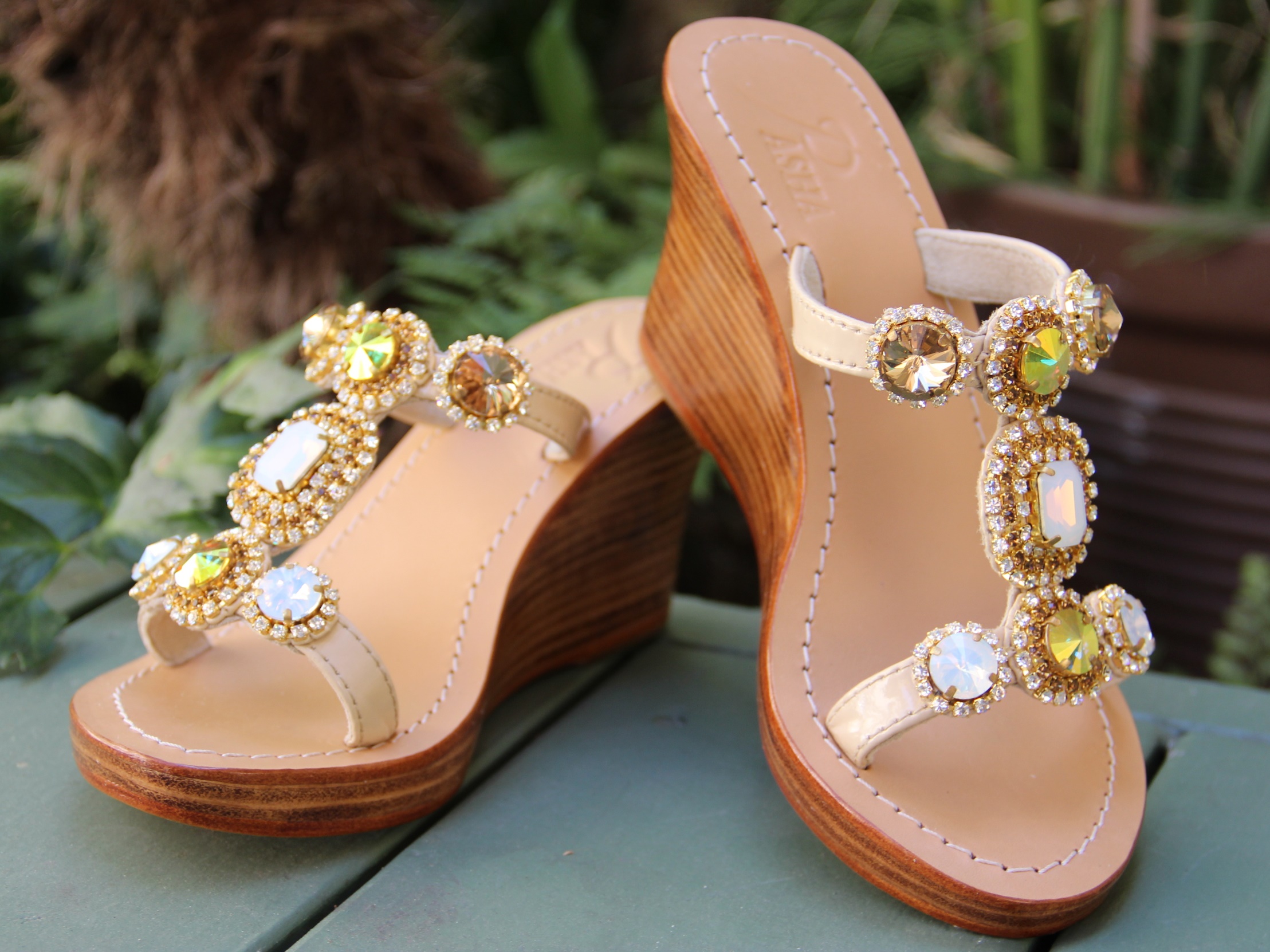 Pasha Jewelry for your feet! Yes you heard me right, it's jewelry for your feet!
Namarata Mirpuri has designed a unique collection of bejeweled sandals and hair accessories just for you.
Made from high-quality leather, each pair is more breathtaking than the next and will have you feeling like a glamorous rock star.
It takes 8 to 12 hours for each pair to be artistically handcrafted while incorporating rhinestones, gemstones or shells coming from various exotic locations. They have sandals, wedges and more.
With the Pasha shoes, bejeweled hair accessory band and your Soft Surroundings' caftan, you'll be shining bright this summer!