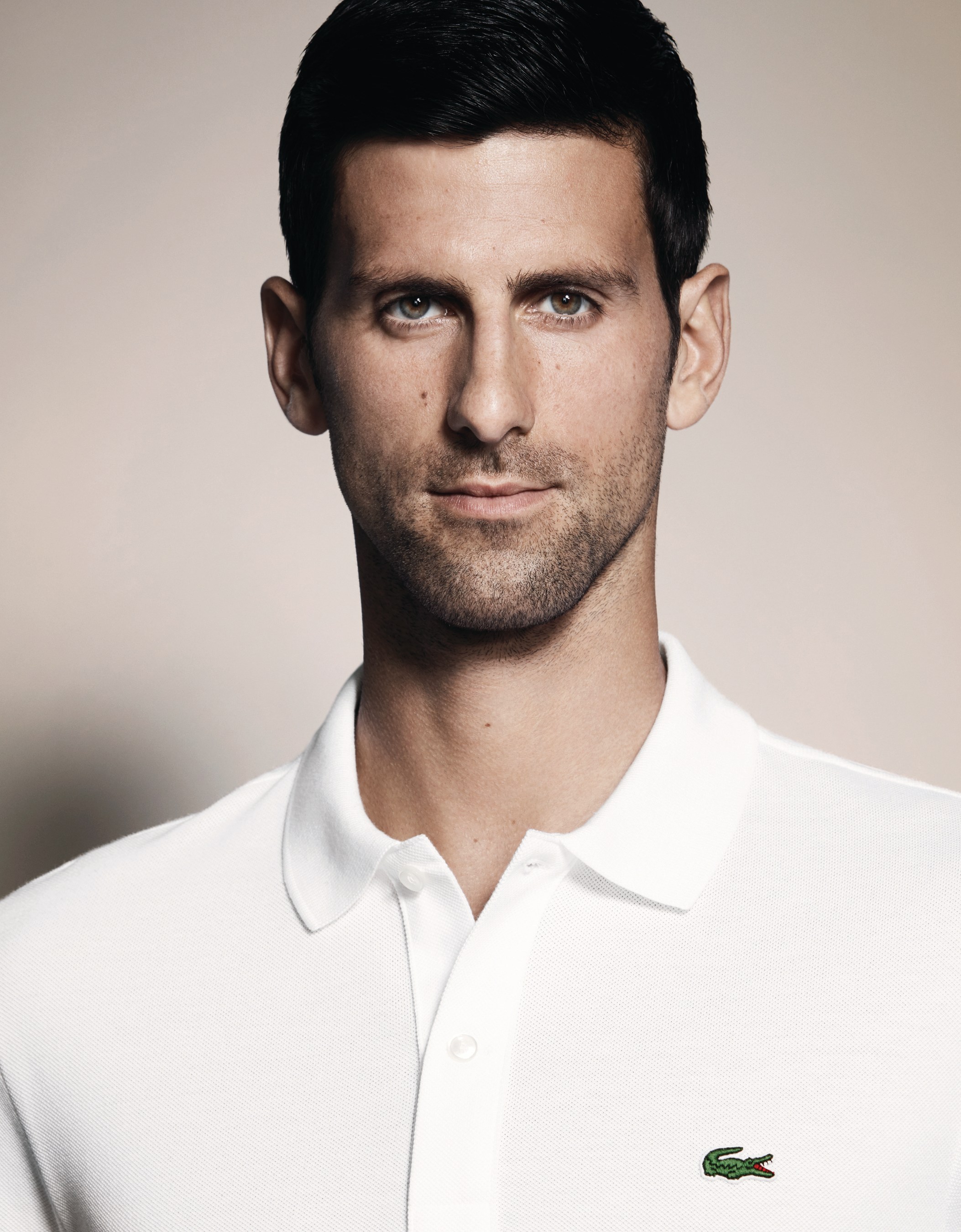 Novak Djokovic is the LACOSTE style ambassador, not only on, but also off the tennis court.
LACOSTE has developed for Novak Djokovic an eponymous clothing line to be worn on the court. These outfits have been specially designed to dress the champion during the Grand Slam tournaments as well as dress him for other tournaments throughout the season.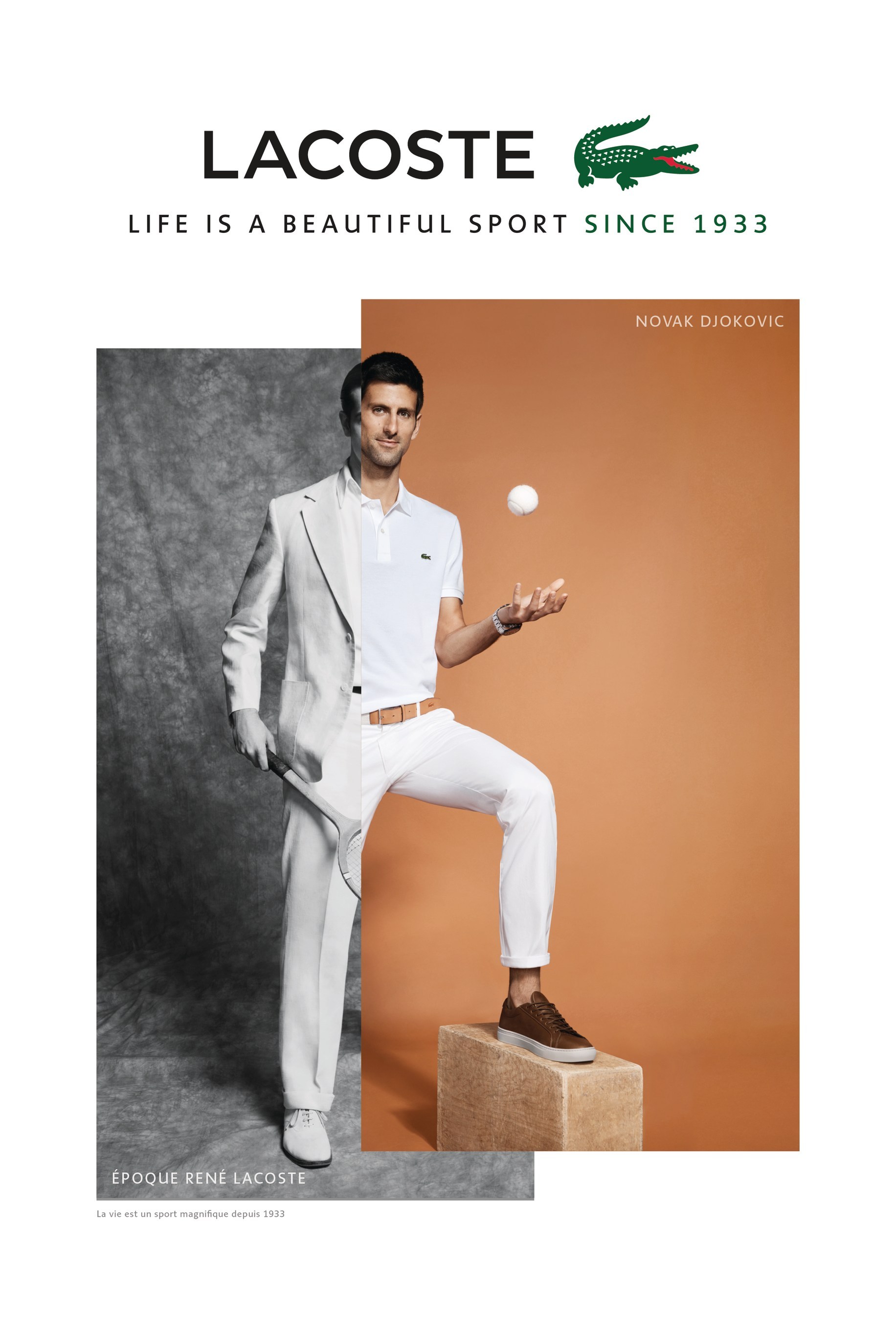 The Novak Djokovic collection is a line of performance products that fuse functionality with style.
All of the items in the collection were engineered from materials handpicked for their quality and performance. Every detail is geared towards comfort: ergonomic stitching prevents chaffing, while the cuts bring about ease of movement.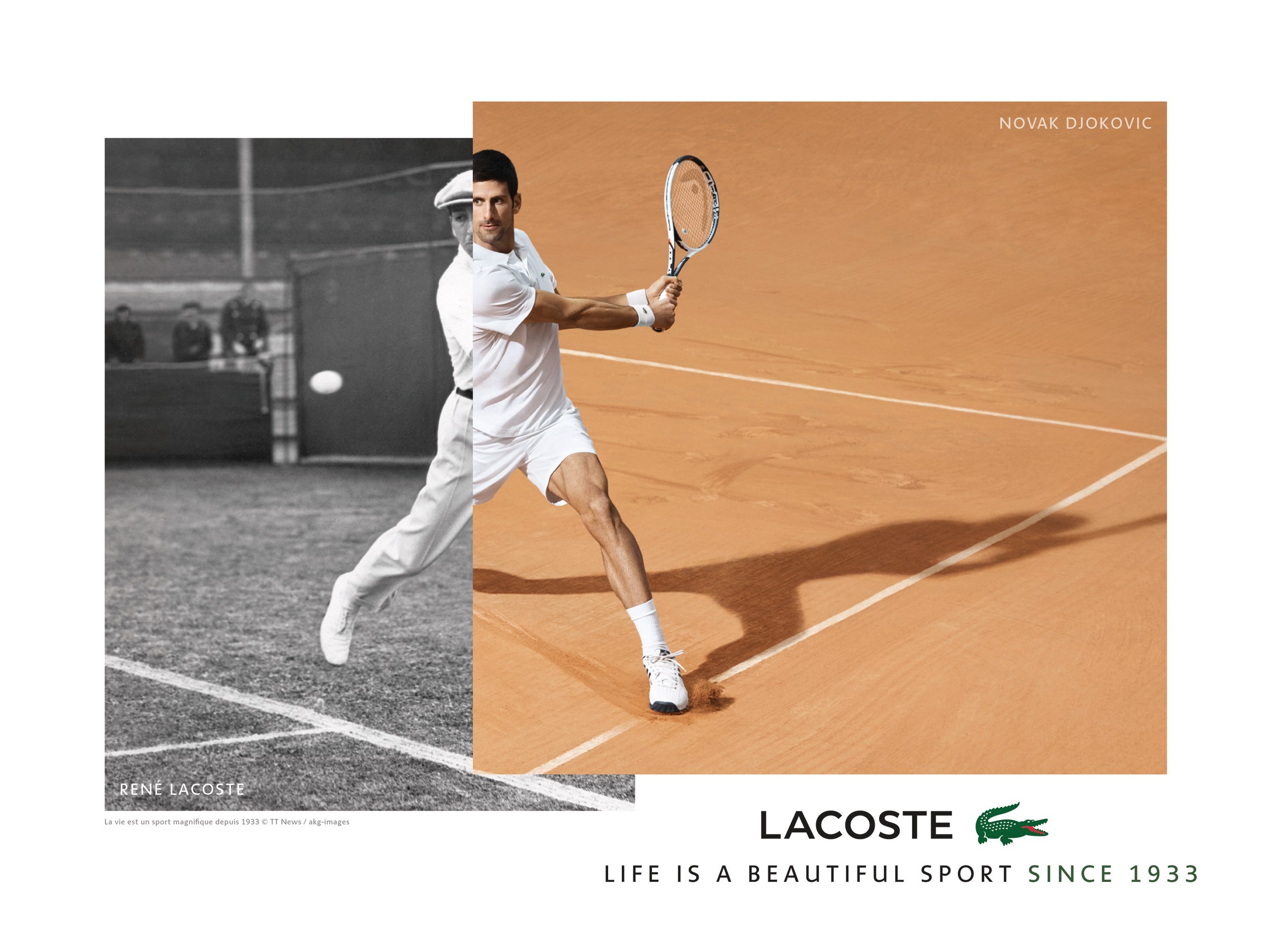 Novak Djokovic's signature is printed on the left sleeve of the polo shirt, which features graphics inspired by the lines of a tennis court.
Varying touches of blue, white and red challenge the plain background in order to bring about a relaxed and quintessentially French style. White or black shorts complete the silhouette.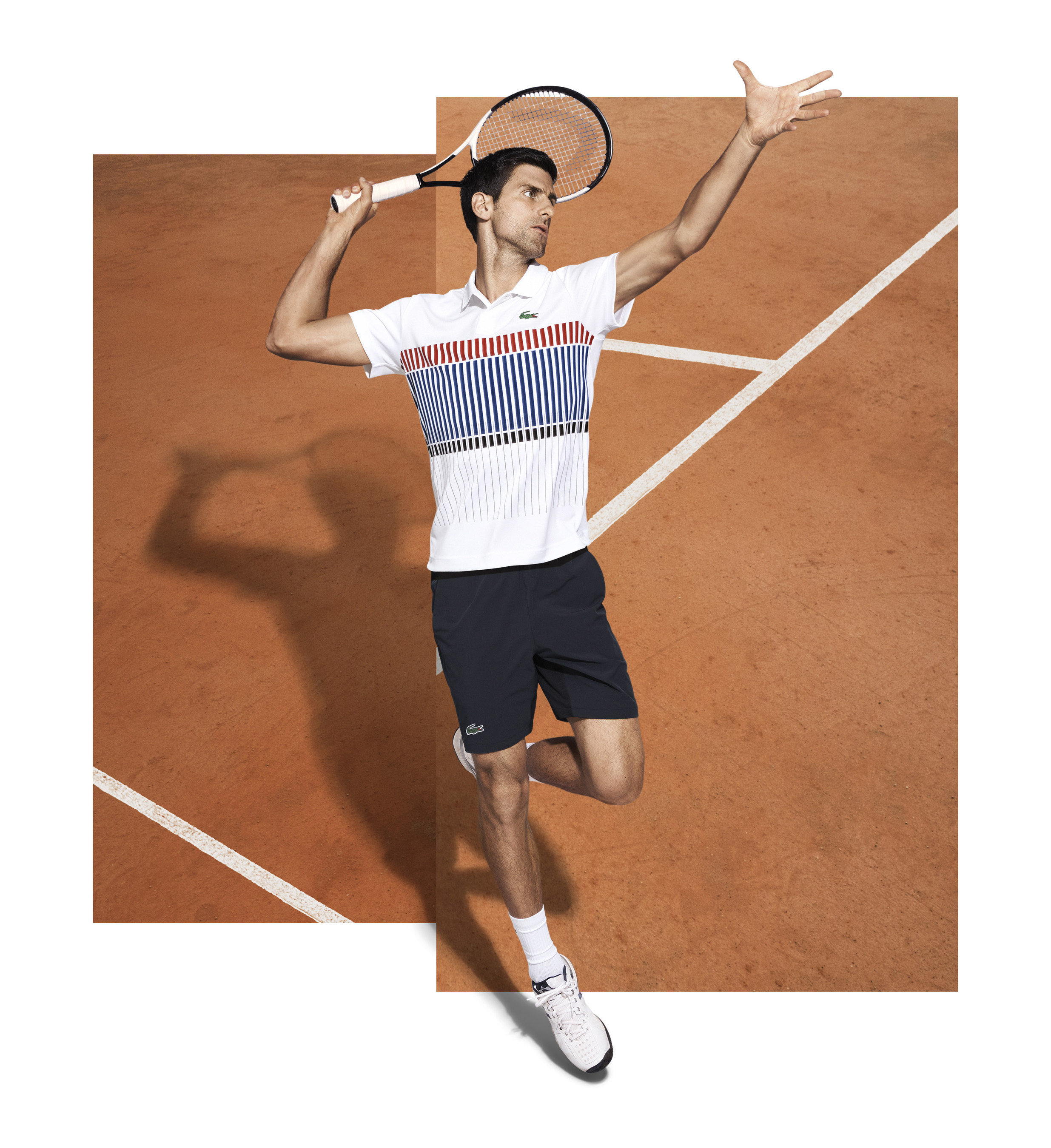 During the 2017 French Open, Novak Djokovic will make his entrance on the Parisian clay courts, displaying the Crocodile of his new LACOSTE outfits.
For its new advertising campaign, the brand imagined a changeover between the two champions, René Lacoste and Novak Djokovic.