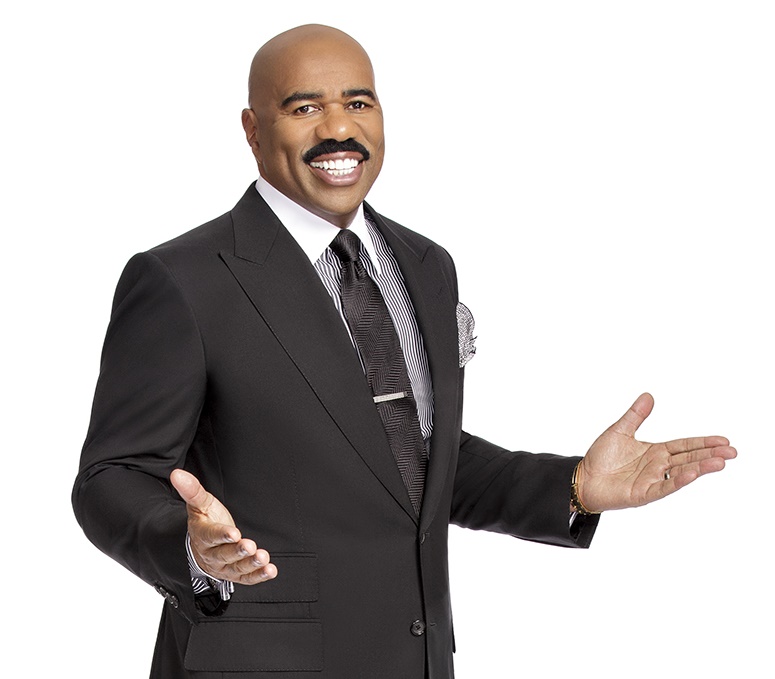 Steve Harvey is making the move from the windy city to Tinseltown for his new daytime series STEVE.
The nationally syndicated show will premiere on Tuesday, September 5th, airing on NBC Owned Television Stations along with leading station groups across the country, covering over 95% of the US TV households.
STEVE will be produced by IMG and Steve Harvey and will tape on a new set at the Universal lot. With his move to the West Coast, viewers can expect more celebrity interviews from Steve in addition to his famed comedic viewpoint on all things pop culture.
STEVE has named veteran daytime producer and executive, Shane Farley as Executive Producer. Farley's work has earned him four Best Show Daytime Emmy Awards for his efforts on "The Rosie O'Donnell Show," "Rachael Ray" and "The Wayne Brady Show".
Farley will be working alongside fellow Executive Producers Gerald Washington ("Steve Harvey," "Family Feud," "Celebrity Family Feud," "Little Big Shots"), and IMG's Mark Shapiro and Mike Antinoro.
"As I embark on this new adventure, I'm excited to explore everything Los Angeles has to offer for this new show," said Steve Harvey. "STEVE is going to be different than my current daytime show. The new location will allow me to welcome more celebrity guests and more importantly let me do what I enjoy doing best, being funny!'