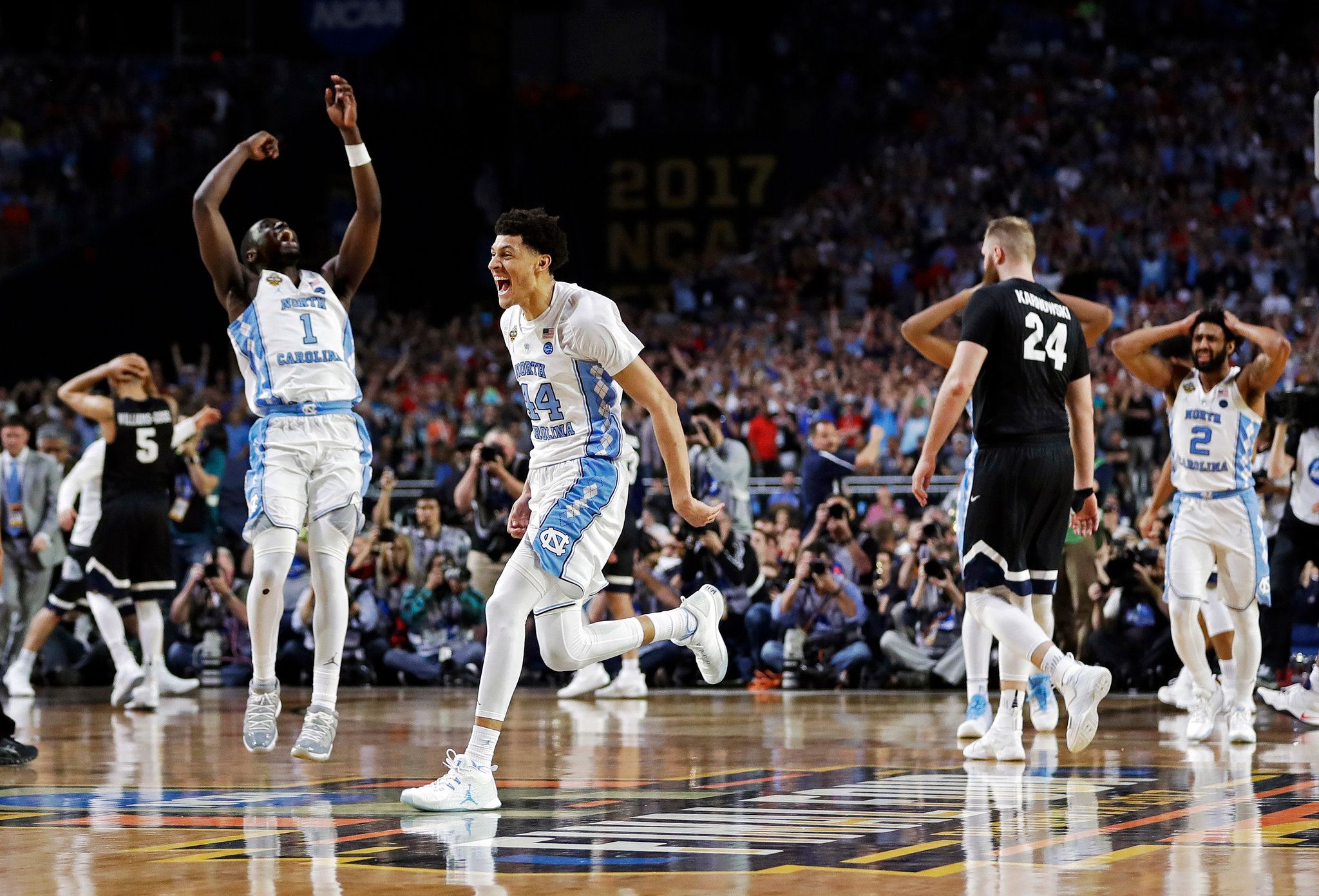 The North Carolina Tar Heels are college basketball's national champions. They beat the Gonzaga Bulldogs in a thrilling title game on Monday, 71-65, in Glendale, Ariz. It's the sixth title in the history of the program. This was the kind of game basketball fans love to watch.
North Carolina, leading by three in the final seconds, forced a stop against Gonzaga and set up a breakaway dunk by star small forward Justin Jackson. That gave the Heels a five-point lead in the final10 seconds, effectively sealing the game.
Gonzaga led by as many as seven points during the first half, but the teams traded enough baskets that the Bulldogs went into the break with a three-point edge. North Carolina only shot 31 percent from the field in the opening 20 minutes, but the Heels stayed in the game with eight offensive boards that led to nine second-chance points. Gonzaga spent 15 of the first 20 minutes with the lead. UNC charged to a five-point lead in the opening minutes of the second half, and the teams would swap leads until the final moments.
It's a brutal ending for Gonzaga, which had a remarkable year. The Bulldogs were 37-1 entering the game, playing in the first Final Four in their nearly two-decade history as an every-year NCAA tournament team. This was head coach Mark Few's best team in 18 brilliant years, and it was talented enough to win a national title. It just wasn't meant to be this year.