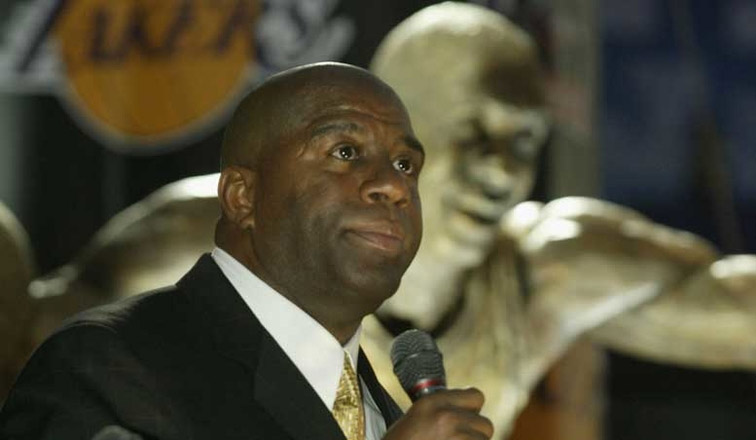 The Los Angeles Lakers announced that Earvin "Magic" Johnson will join ownership as an advisor in basketball and business matters.
"We are thrilled and honored to add Magic's expertise and abilities, and I look forward to working alongside him," said Lakers Governor Jeanie Buss.
"Magic Johnson is one of the NBA's greatest players and it is terrific to see him returning to the Lakers," said NBA Commissioner Adam Silver. "He is a truly special person and a natural leader with a relentless passion for basketball and profound knowledge of the game."
According to Johnson: "Everyone knows my love for the Lakers. Over the years, I have considered other management opportunities, however my devotion to the game and Los Angeles make the Lakers my first and only choice. I will do everything in my power to help return the Lakers to their rightful place among the elite teams of the NBA."
Johnson's duties include advising ownership on all business and basketball matters, collaborating with coaches, evaluating and mentoring players, assessing future franchise needs, and helping ownership to determine the best path for growth and success. Johnson will spend time at the team's facility in El Segundo, CA and report directly to Buss.
Official terms of agreement were not disclosed.