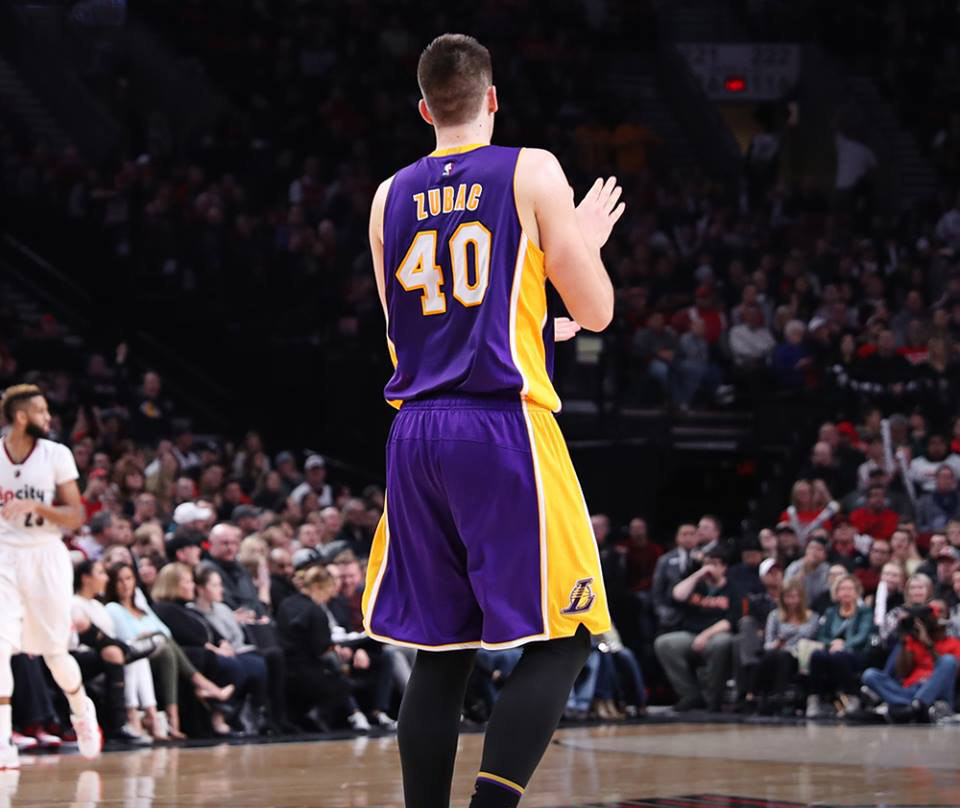 The Los Angeles Lakers erased a nineteen-point lead to tie the game in the fourth quarter, but fell to the red-hot Washington Wizards 116-108.
Washington entered Thursday's game riding a fifteen-game home winning-streak and the best record in the Eastern Conference since December 1st. Behind the usual backcourt brilliance of John Wall (31 points and 11 assists) and Bradley Beal (23 points), the Wizards had too much fire power for the Lakers to overcome. It didn't help that Los Angeles coughed up 20 turnovers which led to 24-points at the other end.
D'Angelo Russell posted his second consecutive game with double-digit assists, and helped lead his team's second half run. Jordan Clarkson and Luol Deng were also instrumental in turning an ugly second quarter into a focused second half performance. Still, Wall took over late, scoring sixteen fourth quarter points and carried his club to victory.
All in all, it was another encouraging showing for Los Angeles in spite of the result.
On January 22nd, the Los Angeles Lakers suffered their worst loss in franchise history; a 49-point humiliation to the lowly Dallas Mavericks. Although their young core faces a competitive disadvantage, the Lakers loss to Dallas posed a more fundamental question: what are we made of?
If the last four games are any indication, this team has some heart. They're 1-3 during that four-game stretch, winning Tuesday night against Denver, however, Luke Walton's crew has turned double-digit second half deficits into competitive fourth quarters in each loss.
Usually, praising a team for single-digit losses is a hopeless search for moral victories, but not in this case. Under the macro-view of a long-term rebuilding process, intangible characteristics such as "never giving up," are the foundation of a winning culture. And although Walton wasn't bringing Stephen Curry with him to Los Angeles; he was hired for his first-hand perspective on the formula for success; from his two championships with Kobe Bryant and Phil Jackson, to his seat on the bench next to Steve Kerr, Walton has seen his share of banners. The Lakers passionate display the past week and a half is a sign they want to learn what it takes to win, even if it's by trial and error.
With another appearance at the top of the lottery on the way, showing pride in the face of adversity and learning from mistakes are two hopeful qualities.
The Lakers travel to Boston to play the Celtics tomorrow night. Tip off is at 5pm PST and coverage is on ESPN.