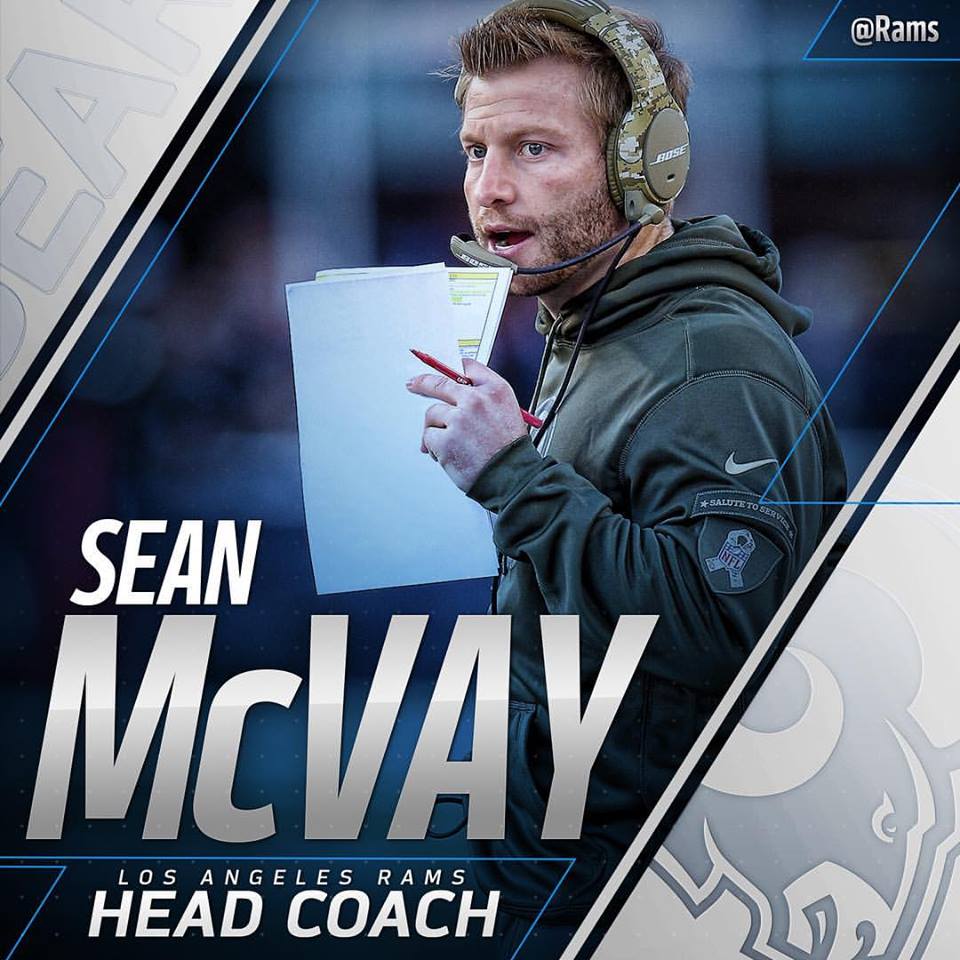 The Los Angeles Rams have ended their coaching search by hiring Sean McVay Thursday afternoon. He becomes the youngest head coach, 30, in NFL history.
"This is a great day as we welcome Sean McVay as our new head coach," Rams Chairman E. Stanley Kroenke said in a team issued statement. "The accomplishments and success that he has had in less than a decade in our league are impressive. We are confident in his vision to make this team a consistent winner and we will all continue to work together to acheive our ultimate goal."
This past season McVay served as offensive coordinator for the Washington Redskins. Under his leadership, Washington ranked third in total yards and second in passing yardage per game (the Rams ranked 32nd and 31st in those categories). McVay has been instrumental in developing Kirk Cousins, who led the NFL with a 69.8 completion percentage in 2016. His ability to mold quarterbacks was a big factor in the team's decision to commit. If Jared Goff can develop into a Cousins-type passer, this hire will have proven a success.
After a 4-9 start, former head coach Jeff Fisher was relieved of his duties. Interim coach John Fassel went winless during his tenure.
Once McVay is formally introduced, the Rams next task will be landing a new defensive coordinator, after Gregg Williams joined the Cleveland Browns on Sunday. Despite the Ram's well-noted struggles on offense, their defense was solid most of the season. Led by All-Pro defensive tackle Aaron Donald, Los Angeles finished ninth in yards allowed this season. Punter Johnny Hekker was also selected to the All-Pro first team.
The Rams will hold an introductory press conference Friday at 12pm PST.