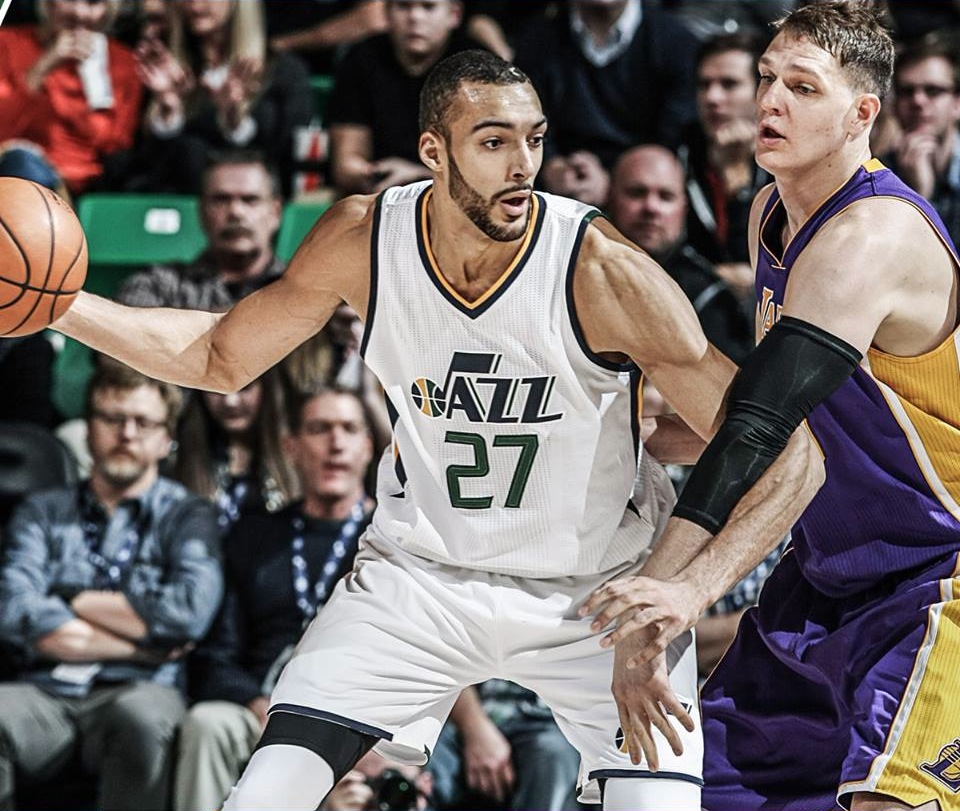 The Los Angeles Lakers continued their extended slump against the Utah Jazz, falling 96-88 in Salt Lake City. Despite the outcome, there were several signs of encouragement for Luke Walton's team.
After suffering a 49-point loss against the lowly Dallas Mavericks on Sunday, the worst margin of defeat in franchise history, the Lakers have shown greater effort the past two games. The second unit competed hard versus the Portland Trailblazers last night, tying them late in the final period, and the same reserves battled the playoff bound Jazz, lowering a double-digit fourth quarter deficit to four with under three minutes to play.
Even though they lost both contests, the Lakers didn't go down without a fight. That type of competitive fire helps build a winning culture.
A surprising silver lining has also come in the form of rookie center Ivica Zubac. The nineteen year-old posted his second consecutive double-double, and has helped spark the Laker bench mob. Rather than demand the ball on the block, Zubac is getting touches from making himself available on pick and rolls after setting excellent screens. He's shot only 42% (11/26) the past two games, but he's displayed a good set of hands and an intuitive sense for how to get open. Those are two skills big men either possess, or they don't.
Still, the Lakers were outmatched by a superior team. Earlier in the day, Jazz swingman Gordon Hayward was officially selected to his first career all-star game. The seventh year swingman was superb against Los Angeles, finding his spots with ease and getting out on the break on his way to 24 points. Some have said his teammate Rudy Gobert was snubbed of his first all-star appearance, so the "Stifle Tower" played with a chip on his shoulder on defense. He set a season high for blocks (six) and altered countless other shots, while pulling down 13 rebounds and controlling the paint.
Lou Williams, who has emerged as the Lakers most reliable player, led the way with 20 points for Los Angeles, who played without D'Angelo Russell for a third consecutive game due to an MCL sprain. Julius Randle also missed Thursday's game with an illness.
Uninjured but missing from the game was Brandon Ingram. The rookie was held scoreless and sat on the bench during crunch time for the second game in two nights. Ingram had scored double figures in seven of nine games before Dallas, and has six points in the three games since. With the Lakers season spiraling towards another last place finish, Ingram may have hit a rookie-wall.
Next up, the Lakers take on the Denver Nuggets on Tuesday January 31st. Tip-off is at 7:30 PST.