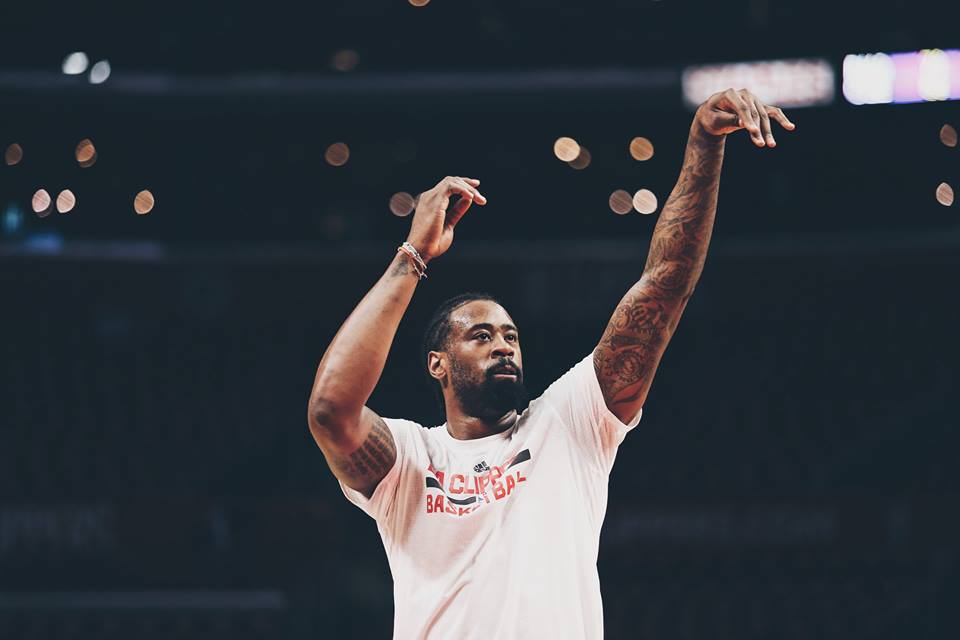 When Doc Rivers brought Kevin Garnett in to be a team consultant, it was with his big men in mind. After DeAndre Jordan scored a career high 29 points last night, it's clear Garnett's tutelage is paying dividends.
Jordan was poised on post-ups with noticeable improvement in his footwork, not rushing the ball to the hoop. However, his career-night was spoiled by his career-long achilles heel: free throw shooting. He shot 5-12 from the line, and when Timberwolves coach Tom Thibodeau employed a hack-a strategy in the fourth quarter, Jordan could not make him pay. It helped Minnesota surge late on their way to a 104-101 victory over Los Angeles.
As good as Jordan played (he added 16 rebounds to his 29 points), Timberwolves center Karl Anthony Towns was the best player on the court in the fourth. With 6:38 left in the fourth quarter and his team down six, the young big man barreled into the paint through traffic to emphatically put back a Shabazz Muhammad miss. The play seemed to spark Towns who scored 13 of his 37 points after the dunk.
The Clippers did not score in the final 1:28 of the game, allowing Minnesota to finish on a 6-0 run. They went to Jamal Crawford and JJ Redick on their last two possessions, with neither able to score. Crawford was cold all night, shooting 3-14, and Redick struggled because he couldn't get a clean look at the hoop. At this critical juncture of the game, the injured Chris Paul and Blake Griffin are sorely missed. Until one returns to the court, crunch time possessions will take greater execution than normal without the help of an all-star.
Rivers started Austin Rivers and Raymond Felton with Paul out. The small lineup drew mixed results. Rivers (20 points), who has played very well this season as a starter, slashed into the paint and Felton found his rhythm right away. On the other hand, the Timberwolves front court had their way with the Clippers small lineup. Andrew Wiggins added 27 points to Towns' 37, and the Clippers were outrebounded for the game.
The Clippers next game is Saturday at Denver against the Nuggets. This is the beginning of a brutal, road-heavy stretch, called the "Grammy Trip," with 11 of their next 13 games away from Staples Center.