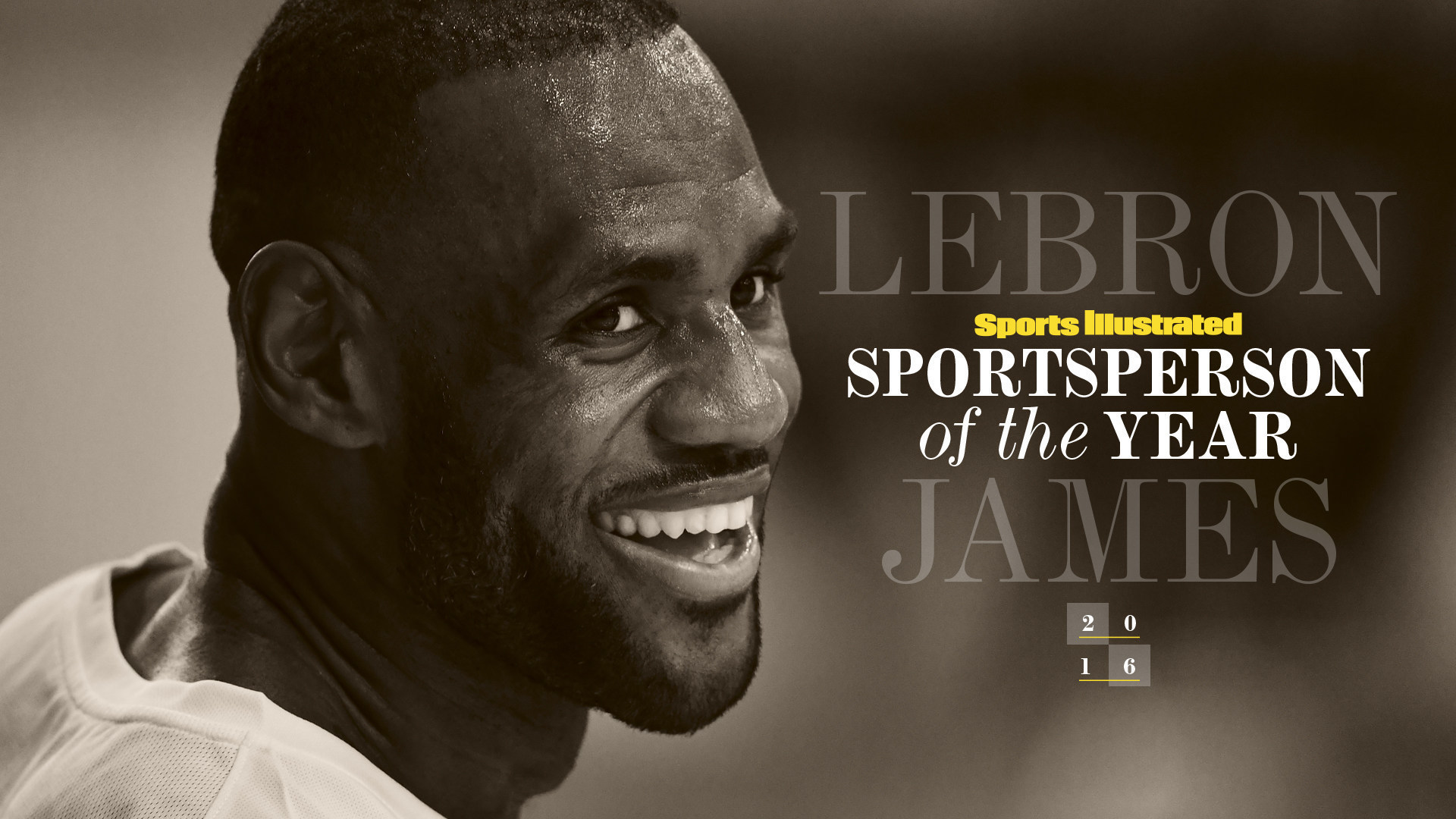 Cleveland Cavaliers star LeBron James is the Sports Illustrated 2016 Sportsperson of the Year.
In a year full of stirring and historic performances across all sports, James was transcendent, rallying the Cavaliers from a 3-1 deficit against the Golden State Warriors in the NBA Finals to deliver the city of Cleveland's first championship in a major sport since 1964. James, who has now won three NBA titles, was named Finals MVP for the third time in his career. More important to fans in Cleveland, he delivered on the promise he made when he returned to the Cavaliers as a free agent in 2014: to bring the franchise in his home state its first NBA crown. James will be honored at the Sportsperson of the Year event at Barclays Center, in Brooklyn on December 12.
"It's hard to remember a year with such a crowded field of Sportsperson candidates," said Chris Stone, Sports Illustrated Editor in Chief.
"But in the end LeBron James was the clear choice. It's not just the way he took over the NBA Finals—though that performance was epic. It's that LeBron was also carrying the weight of that promise he made when he returned to Cleveland in 2014. It's a special thing for a favorite son to follow through on that kind of commitment to his hometown. Especially since he doubles down on that commitment off the court, with the work his foundation does for underserved kids in Akron and with his increasing willingness to speak out in the fight for social justice. On court and off, James was the athlete in full in 2016."