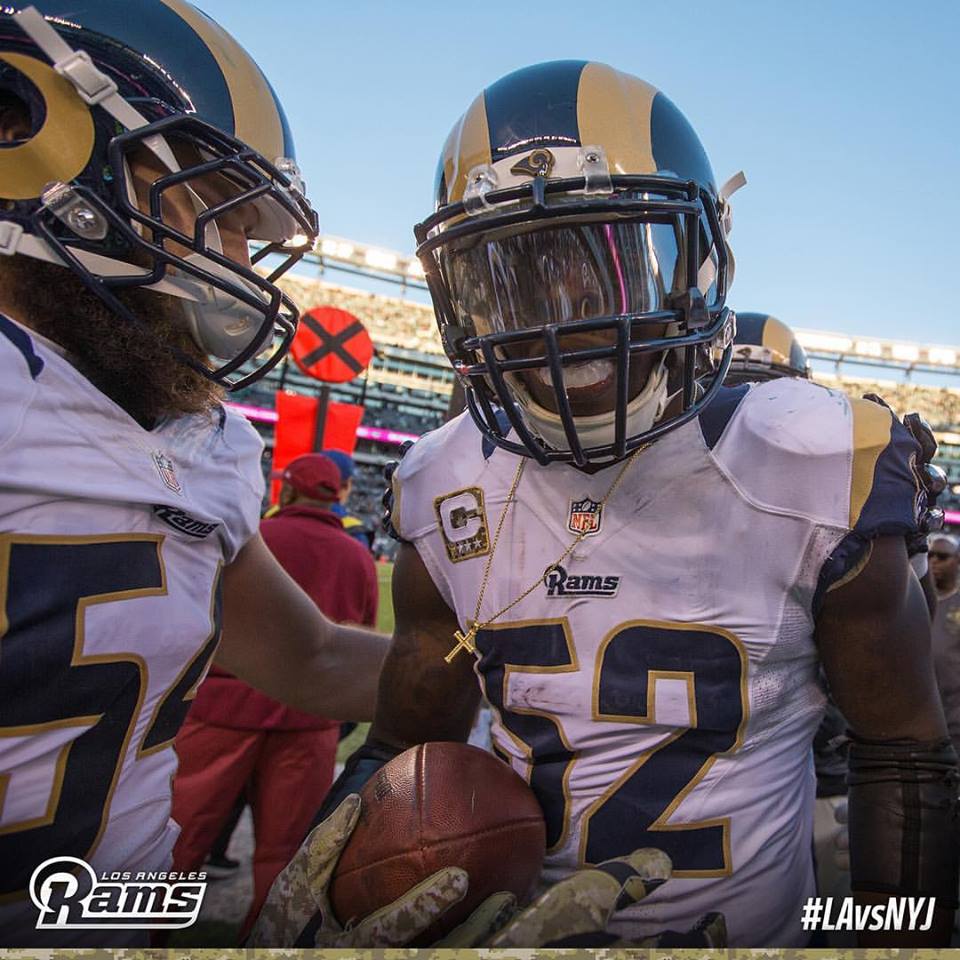 The Los Angeles Rams won ugly Sunday afternoon, defeating the New York Jets 9-6. A win is a win, however, and the Rams earned this road victory.
Both teams played a defensive-centric game, holding each offense without a touchdown. Rather than concerning himself with his team's offensive woes, Rams quarterback Case Keenum (165 passing yards) was pleased with the result.
"At the end of the year they don't ask 'how' but 'how many,'" Keenum told reporters after the game. Keenum did not commit a turnover against New York. It was his first game without an interception since week four–the team's most recent victory before their four game losing streak.
Rams head coach Jeff Fisher was more critical in his assessment of the offense's performance.
"We're not scoring points. We had opportunities, it's that simple," Rams head coach Jeff Fisher said after the game. "But we've played against good defenses. The Carolina defense is outstanding, and [the Jet's] defense is really getting better."
The good news for Los Angeles: next week's opponent, Miami, is 29th against the run. Running back Todd Gurley (64 yards) had several flashes of last year's explosion Sunday, so perhaps that will be his breakout game. Gurley broke free for a 21 yard burst in the fourth quarter, but the play was called back due to a dubious holding penalty.
"It's encouraging to get [Gurley] going," said Fisher "We knew if we could get him the carries there would be some creases. Unfortunately the big run of the day was called back. I didn't see the penalty but we'll look at it." The 21-yard rush would have been his longest of gain of the season.
Rams Punter Johnny Hekker led a dominant special teams performance in the meadowlands. The two-time pro bowler consistently forced the Jets into poor field position, and boomed a massive 78 yard punt. Hekker is first in the NFL in punts which land inside the opponent's 20 yard line. In a season of unreliability, the Rams can always count on their special teams to show up.
"Our punt team contributed the whole game," Fisher added.
Despite their offensive woes, if the Rams can maintain a positive turnover differential, the playoffs may still be in their sights.