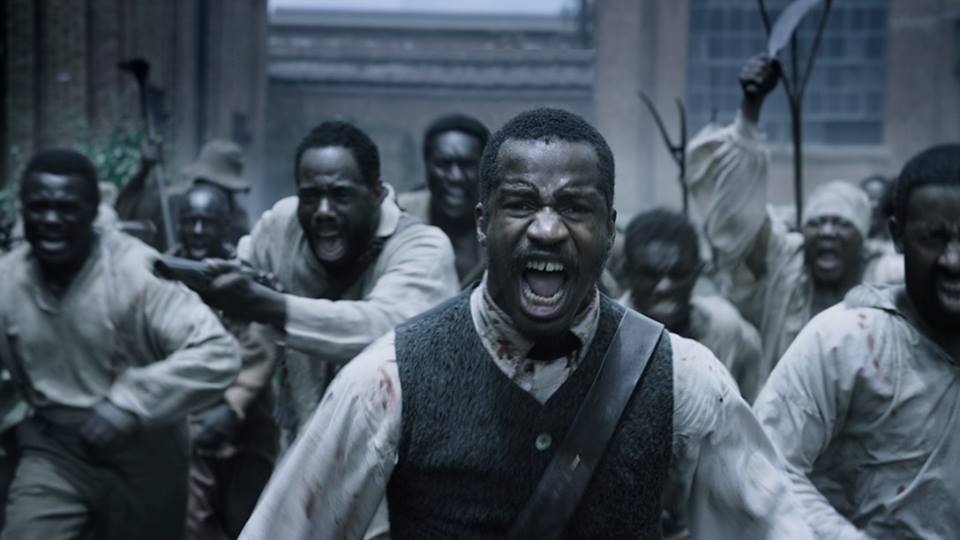 Nate Parker may not yet be a name on the radar of mainstream moviegoers, but once they experience his directorial debut, "The Birth of a Nation," an impassioned depiction of Nat Turner's 1831 slave rebellion that Parker also stars in and co-wrote, that lack of familiarity will be a thing of the past.
A crucially timely film despite its 19th century setting, Parker's powerful retelling of Turner's uprising comes at a moment when racial tensions in this country are at an all-time high, and not only serves as an essential exploration of our country's oppressive origins, but also seeks to heal the national wound that first began with the "peculiar institution" of slavery. A remarkable achievement for any filmmaker, let alone a first-timer, from the premise on down to the execution, "The Birth of a Nation" is a forceful film of undeniable social relevance, and while it will have its detractors given the incendiary nature of Turner's story, there's no denying its strength. With the right marketing that emphasizes the film's advocacy of positive social change, an intention that could conceivably be misconstrued given the graphic onscreen violence, Fox Searchlight should easily recoup the record-breaking $17.5 million they paid for distribution rights at Sundance and earn a few award nods along the way.
Tracing Nat Turner's transformation from child slave to radical preacher, the film begins on the plantation of Benjamin Turner, a slave master in early 1800s Southampton, Virginia. Shortly before his father (Dwight Henry) flees the plantation, leaving young Nat (Tony Espinosa) to look after his mother (Aunjanue Ellis), grandmother (Esther Scott) and brother (Colman Domingo), he informs Nat that he has the gift to one day become a prophet. Encouraged by Turner's wife (Penelope Ann Miller) to expand his mind by learning to read – a rarity in those days since owners liked to keep their slaves ignorant out of fear of retribution – Nat finds solace in the word of God, and before long, he's preaching to his brothers in bondage.
As Nat (Nate Parker) grows up, toiling in the fields during the day and honing his sermonizing skills at night, The Turner plantation is handed down to Benjamin's son, Sam (Armie Hammer), a relatively decent man as far as slave owners go. But due to Sam's alcoholic tendencies and weak business acumen, the plantation soon runs into financial problems, causing him to rent Nat out as a "slave preacher" to other plantations for supplemental income. It's at these other plantations, where he's forced to bend the bible's teachings to endorse enslavement, that Nat witnesses brutality unlike he's ever seen, sparking a rage in him that sets in motion a bloody rebellion.
Made on a shoestring budget with a committed creative team who stretched their resources to impressive ends, the production quality on display is sterling, from Francine Jamison Tanchuck's period specific costuming and Geoffrey Kirkland's transportive production design, to Elliot Davis' bold cinematography and Henry Jackman's haunting score. Also notable is Steven Rosenblum's inventive editing which, with the exception of some nagging pacing problems in the brutal finale, brings a similar urgency to the proceedings that the protagonist brings to his rebellion.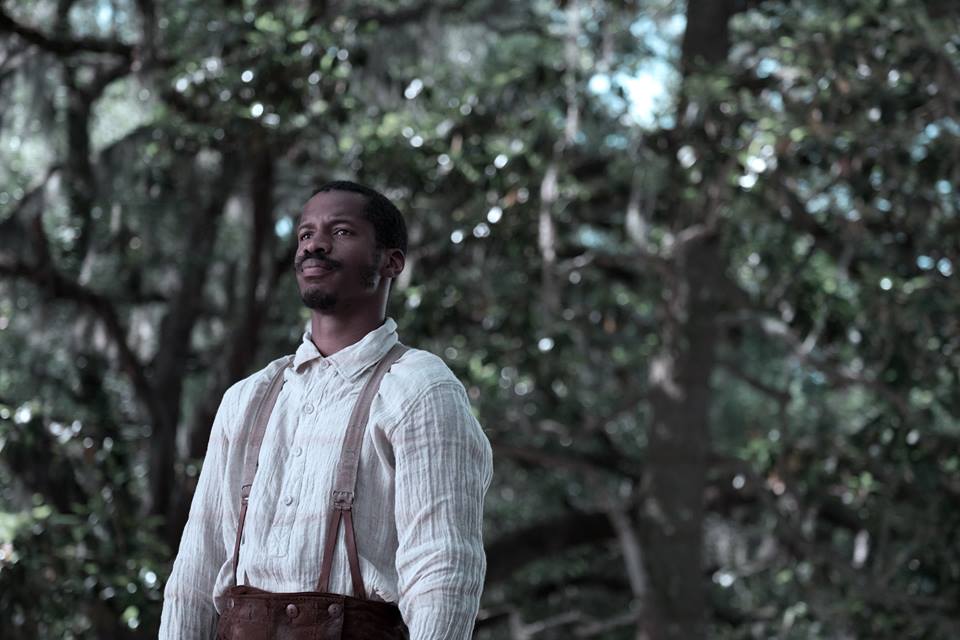 Parker's use of the title "The Birth of a Nation," the name of D.W. Griffith's historic, and extraordinarily racist, 1915 film about the rise of the Ku Klux Klan, was indeed intentional. By using the same title, the film not only aspires to rewrite cinematic history, but to connect the past with the present, as Turner's rebellion gave rise to the fight for equality that, as we see in daily reports of institutional racism, continues to this very day.
On the subject of violence, "The Birth of a Nation" contains scenes that are not for the faint of heart, though it should be stressed that the bloodshed is always purposeful and never gratuitous. Hard though as these scenes may be to watch, they are essential for Parker to properly relate the full savagery of this contemptible chapter in our nation's past and how desperate Turner and his fellow resisters were to break free from it. As for the climactic battle scenes, Parker consulted with directors like Mel Gibson ("Braveheart") and Edward Zwick ("Glory") prior to filming, and while their influence is evident in the staging, the first-time director emerges with a singular vision all his own.
With some stirring monologues capable of rattling the most unflappable of moviegoers, and a quiet fury that builds to an earth-shattering crescendo, Nate Parker gives a star-making performance that brings this passion project to life.
Of the entire outstanding supporting cast, which also includes Penelope Ann Miller, Jackie Earle Haley ("Little Children"), and Mark Boone Junior ("Sons of Anarchy"), Armie Hammer's performance as Nat's sympathetic slave owner is especially nuanced, while Aja Naomi King and Gabrielle Union each have some devastatingly poignant scenes as the wives of Nat and his brother Hark.
Beyond the controversial subject matter and the combustible atmosphere in which it's being released, "The Birth of a Nation" comes with the added controversy of a decades-old rape charge against writer-director-star Nate Parker – a charge for which he was acquitted – recently resurfacing in the media. As is always the case with art and artists, their work should speak for itself, even though this instance is more challenging since the film contains depictions of the very crime the filmmaker was accused of. Still, Parker treats the topic with an appropriate amount of outrage, and there's really nothing to gain by dragging his personal life into your interpretation of the film.
A challenging but necessary film that hopefully inspires dialogue instead of disorder, "The Birth of a Nation" grapples with our nation's checkered past to improve the conditions of our present.
Running Time: 120 minutes
Rated R for disturbing violent content, and some brief nudity.