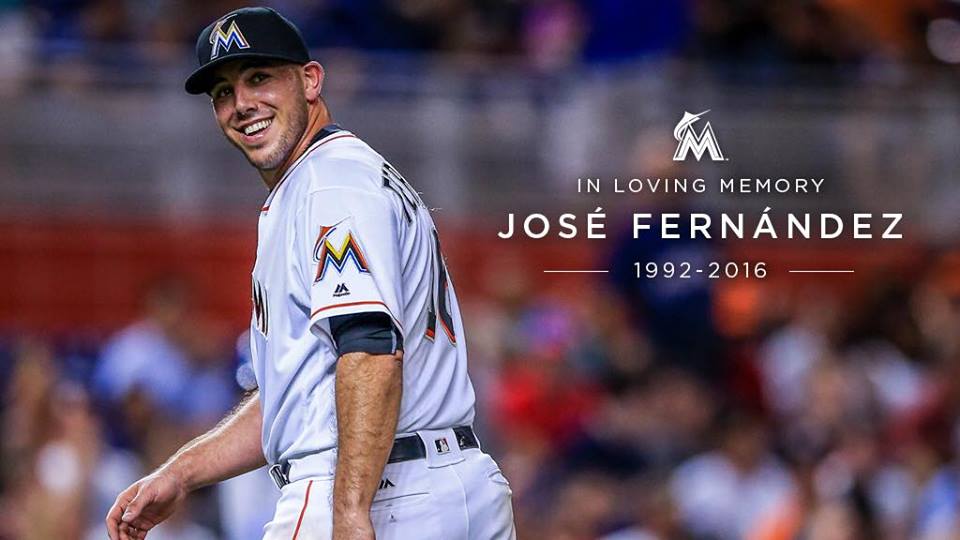 The Miami Marlins lost their beloved #16 player, Jose Fernandez.
The MLB player was killed, along with his two friends, Eddy Rivero and Emilio Macias when a 32-foot fishing boat crashed into a jetty sometime before 3 a.m. Sunday morning as it traveled southbound back toward Miami Beach.
In a Facebook statement, the baseball organization said:
The Miami Marlins organization is devastated by the tragic loss of Jose Fernandez. Our thoughts and prayers are with his family at this very difficult time. Today's game against the Atlanta Braves has been cancelled.
On Monday night, the team took to the field and played in loving memory of their teammate. MLB.com reported that – following the win, the Marlins' players and coaches circled the pitcher's mound in a display of unity, standing shoulder to shoulder while Giancarlo Stanton delivered a speech and the crowd chanted "Jo-se! Jo-se!"
The players then removed their caps, leaving them on the mound while many Mets remained in the dugout, watching in silence.