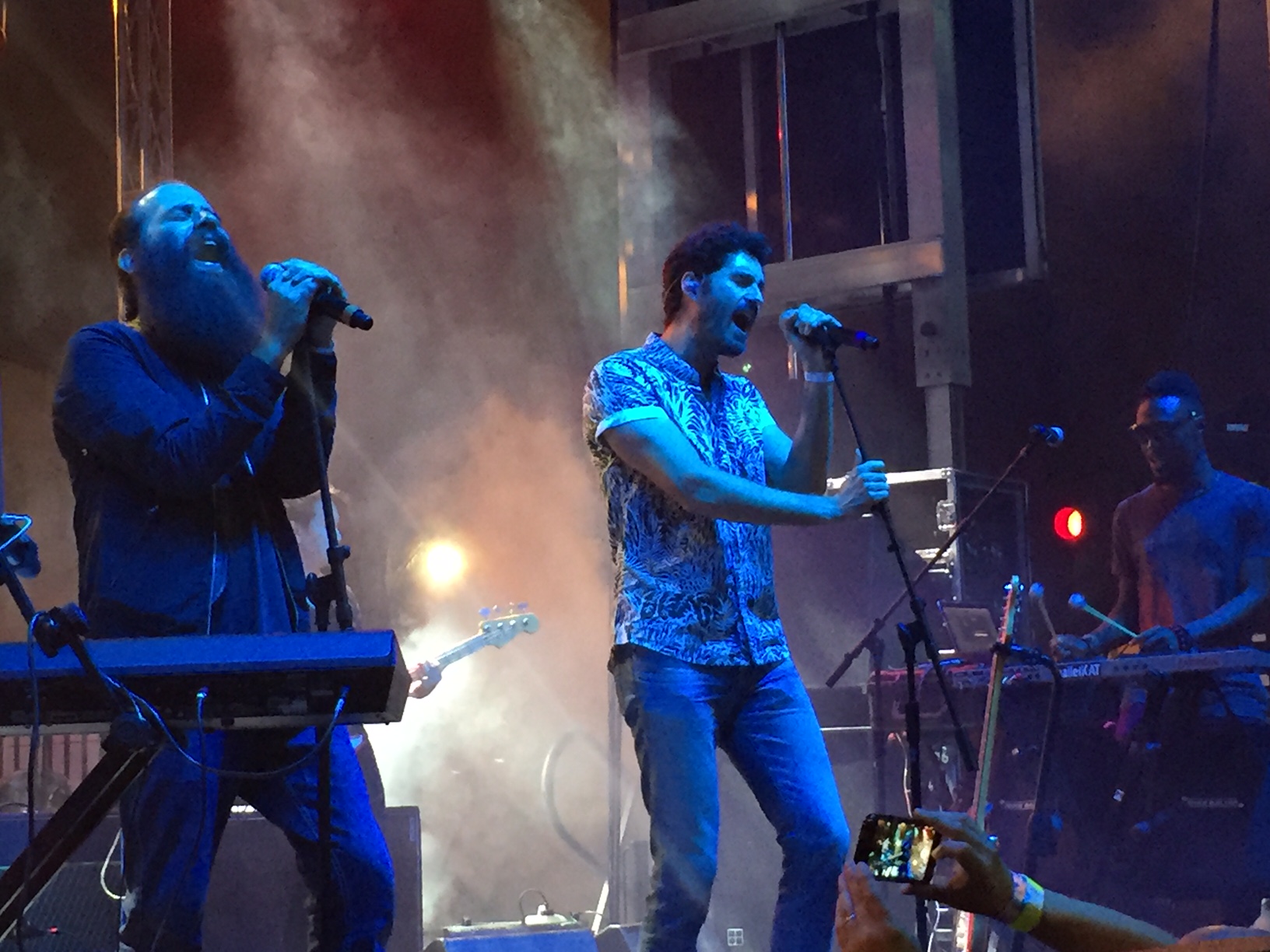 Capital Cities is on the road again. The band, who gained global recognition after the release of its debut album, In A Tidal Wave Of Mystery, and first single, "Safe and Sound," played a series of new catchy songs at the Alhambra Main Fest to a crowd of loving fans on Saturday night. Following up after their 2013 feel-good dance hit, Capital Cities certainly has some hopeful hits on the horizon.
The band's fall North American headline tour will kick off on November 1 at the 9:30 Club in Washington, DC. The run will include an evening at New York City's Bowery Ballroom (November 3) and wrap up with a hometown show at the Fonda Theatre in Los Angeles on November 23 (Thanksgiving Eve). Tickets will go on sale this Friday, September 16.
Founded and fronted by Sebu Simonian and Ryan Merchant, Capital Cities will release a brand new song, "Vowels," on September 30 via Capitol Records. Featured on the band's forthcoming EP due for release this autumn, "Vowels" will also appear in the FIFA 17 video game and official soundtrack on Spotify.
Read LATF's Capital Cities' interview HERE.
Capital Cities – Upcoming North American Tour Dates
9/17 Del Mar, CA Kaaboo Festival
11/1 Washington, DC The 9:30 Club TICKETS
11/2 Boston, MA Paradise Lounge TICKETS
11/3 New York, NY Bowery Ballroom TICKETS
11/5 Philadelphia, PA Theater of Living Arts TICKETS
11/12 Miami, FL Bayfront Park – Chipotle Festival
11/22 Santa Ana, CA The Observatory OC TICKETS
11/23 Los Angeles, CA The Fonda Theatre TICKETS
10/22 Zapopan, Mexico Coordenada 2016
Capital Cities – Upcoming South American Tour Dates
9/30 Bogota, Colombia Chamorro Entertainment City Hall
10/1 Medellín, Colombia Breakfast 2016
10/4 Valparaíso, Chile Teatro Municipal
10/5 Santiago, Chile Teatro Coliseo
10/8 Lima, Peru Ciudad rock 2 2016
10/12 São Paulo, Brazil Espaço das Américas
10/13 Porto Alegre, Brazil Pepsi on Stage
10/15 Buenos Aires, Argentina BUE 2016