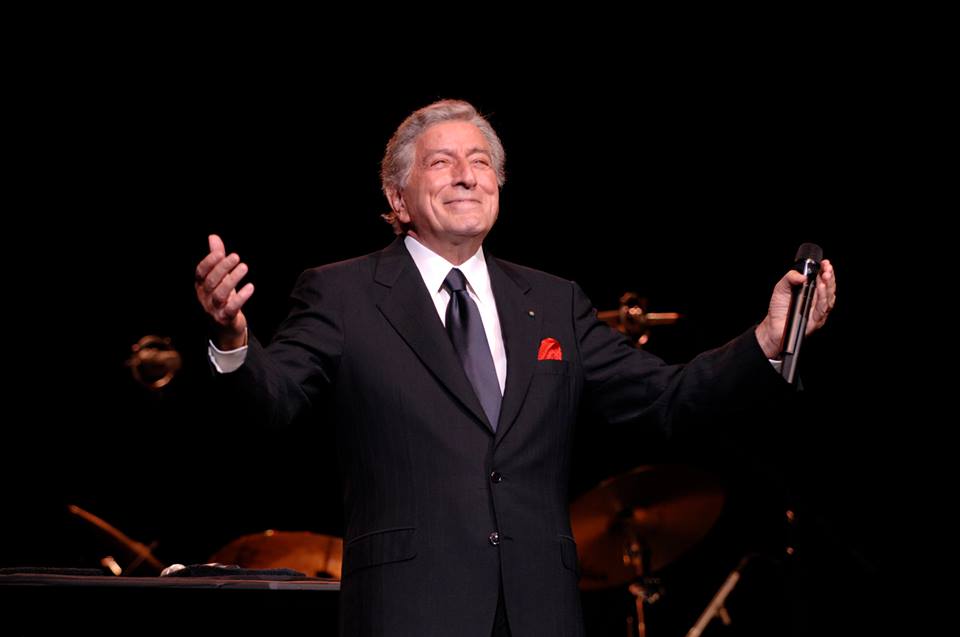 Nineteen-time Grammy winner, legendary entertainer and New York City native Tony Bennett celebrates his 90th birthday today. The Empire State Building will present a dynamic, choreographed music-to-light show at 8:45 pm to honor Bennett's musical legacy, followed by a light display of the Italian and American flag colors in acknowledgement of Bennett's Italian-American heritage.
His star-studded birthday festivities will be held at Rainbow Room and will be highlighted by Lady Gaga "flipping the switch" to light up the Empire State as well as a performance for invited guests. Tony's birthday cake presentation and lighting moment will be broadcast on Facebook Live and Twitter at 830p ET. Fans around the world are invited inside the private birthday party for cake and presents, including a very special gift from Lady Gaga.
Following the live performance, fans around the world can watch the official video of the entire light show on the Empire State Building's YouTube page by accessing the following link: www.youtube.com/esbnyc. Attendees of the Rainbow Room party include: Lady Gaga, Stevie Wonder, Bruce Willis, John Travolta, Kelly Preston, Katie Couric, Martin Scorcese, Regis and Joy Philbin among others. Celebrities will be wishing Tony a Happy Birthday on social media starting today and throughout the week that can be followed on: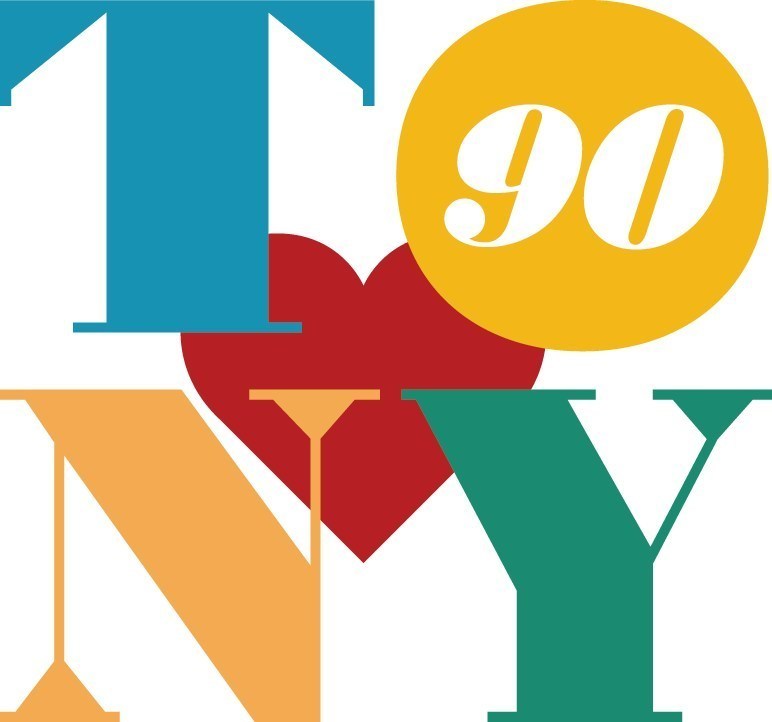 Starbucks will be playing Tony's music in all their retail chains throughout the day as well as special birthday wishes from celebrated friends. In addition to the lighting event, the Empire State Building will be displaying Bennett's original artwork in their Fifth Avenue Lobby exhibition space from today through September 6th.
Bennett's birthday honors continue throughout the year with several projects commemorating the milestone in place including an NBC prime-time television special, a new book as well as recorded music and video releases. NBC just announced a December 20th airdate for TONY BENNETT CELEBRATES 90: THE BEST IS YET TO COME, which will be a two-hour special airing at 9 pm ET/PT. The first listing of names announced to appear in the special, with more to come, include: Alec Baldwin, Andrea Bocelli, Michael Bublé, Steve Buscemi, Aretha Franklin, Lady Gaga, Billy Joel, Elton John, Diana Krall, kd lang, Homer Simpson, Kevin Spacey, John Travolta and Stevie Wonder as well as Bennett himself. The special will be taped at Radio City Music Hall on September 15th and select audience seats will be available for purchase for the taping event. Tickets can be ordered on August 4th starting at 10 am at www.radiocity.com.
In conjunction with the NBC special, Columbia Records will release a CD featuring the musical performances the event comprised of new solo, duet and medley performances by Tony and the superstar guests on December 16th. Additionally, Columbia Records will release a deluxe box package set on the same date as a physical release only. This collector's edition box set includes two audio discs of over 30 never before released and rare recordings – both live and in studio – a DVD of newly released historical footage and performances, the CD inspired by the television special and a beautifully designed book that will feature photos and essays from President Bill Clinton, Harry Belafonte, Martin Scorcese, Johnny Mandel and others.
On November 15th, Tony Bennett's fifth book will be released, entitled Just Getting Started. (Harper, an imprint of HarperCollins Publishers). Written with Scott Simon of NPR's Weekend Edition, Tony talks about who and what have enriched his own life, including Charlie Chaplin, Judy Garland, Dr. Martin Luther King, Jr., Cole Porter, Amy Winehouse, Fred Astaire, Lady Gaga, members of his family, significant places and more. Just Getting Started chronicles the relationship Tony has enjoyed with each one of these legends, entertainers, humanitarians, and loved ones, and reveals how the lessons and values they imparted have shaped his life. As enchanting and unforgettable as his music, the book is a beautiful, colorful, and illustrated compilation of reflections and original artwork every Bennett fan will treasure. Just Getting Started is available now for preorder at all online retailers.