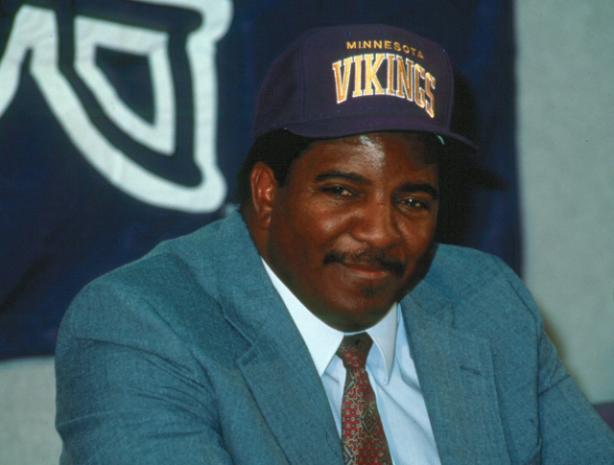 Former NFL head coach Dennis Green passed away Friday morning from complications of cardiac arrest, according to the Green family. He was 67 years-old.
Green coached in the NFL for 13 seasons, the first 10 seasons with the Minnesota Vikings (1992-2001). He also coached three seasons (2004-06) with the Arizona Cardinals.
The Vikings said in an official statement:
We are incredibly saddened by the sudden passing of former Vikings Head Coach Dennis Green. Denny made his mark in ways far beyond being an outstanding football coach. He mentored countless players and served as a father figure for the men he coached. Denny founded the Vikings Community Tuesday Program, a critical initiative that is now implemented across the entire NFL. He took great pride in helping assistant coaches advance their careers. His tenure as one of the first African American head coaches in both college and the NFL was also transformative. Our thoughts and prayers are with the entire Green family.