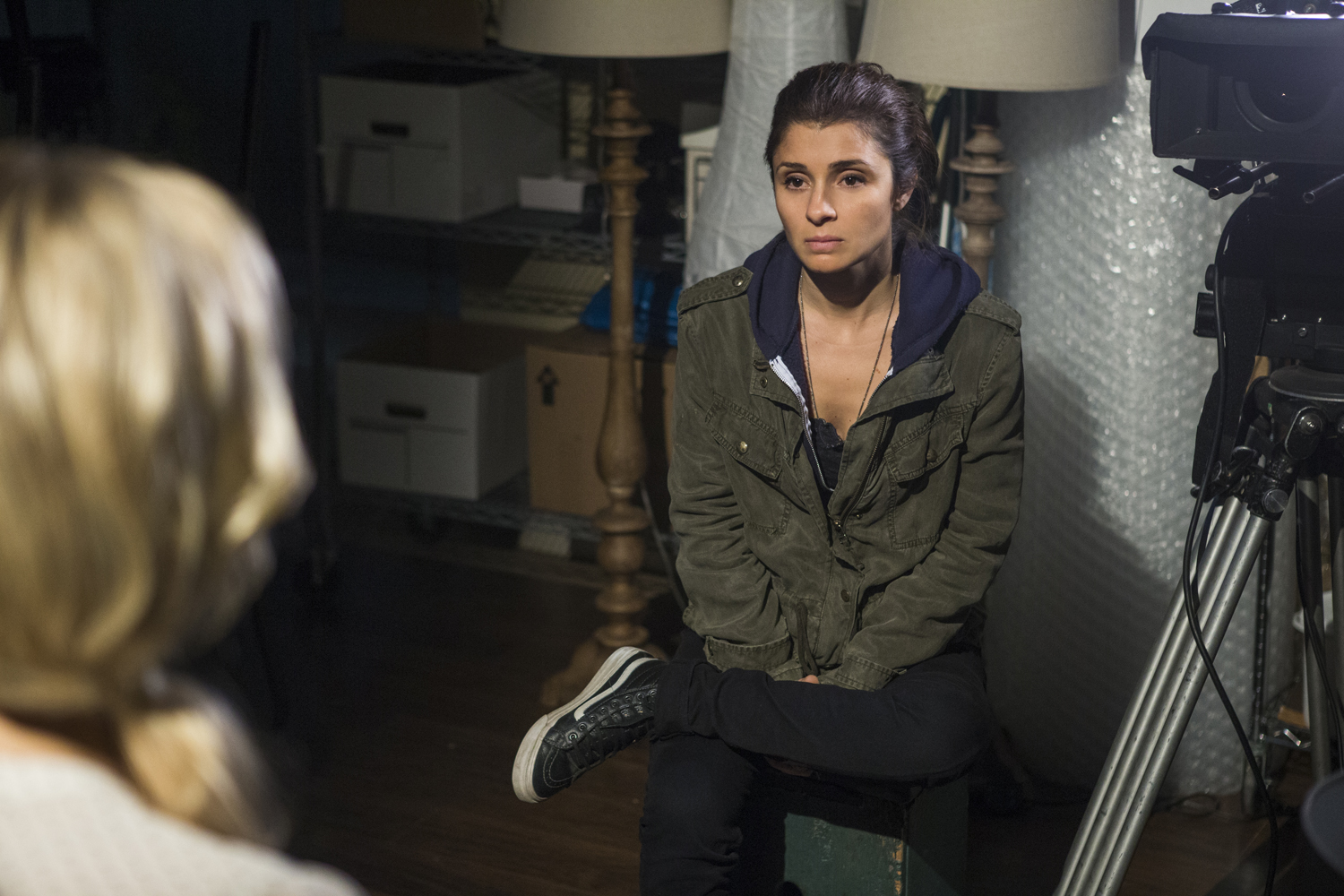 Days before UnREAL's second season premiere, Lifetime has greenlit a third season of its critically acclaimed scripted drama, UnREAL with a 10-episode order, it was announced today by Liz Gateley, Executive Vice President and Head of Programming for Lifetime.
UnREAL has been recognized with numerous awards and nominations to date including a Peabody, an AFI honor as a Television Program of the Year, and a Critics' Choice Award for Constance Zimmer's performance.
Airing on Mondays, beginning June 6th at 10pm ET/PT, UnREAL is Lifetime's youngest scripted series ever with a median age of 43. Season one averaged 3.7 million views per episode across all platforms.
Regarding the announcement, Gateley said, "UnREAL is that rare series that redefines a network. It not only reflects culture, but pushes culture forward by creating television's first female antihero. The overwhelming fan and critical reaction set the bar incredibly high, but the writers and executive producing team, coupled with the outstanding performances by Shiri Appleby and Constance Zimmer, have taken the second season to even greater creative heights. We are thrilled about the new ground we will break with season three while continuing our work with the incredible A+E Studios as we together build Lifetime's Fempire."
Co-created by Marti Noxon and Sarah Gertrude Shapiro, UnREAL gives a fictitious behind- the-scenes glimpse into the chaos surrounding the production of a dating competition program, Everlasting. Having already tackled relevant matters of gender politics, the series, starring Shiri Appleby and Constance Zimmer as producers Rachel Goldberg and Quinn King, will stir up the drama in season two when Everlasting casts its first-ever African American suitor.
Returning as series regulars are Craig Bierko as Everlasting's creator, Chet, who is on a quest to reclaim his full power on set; Josh Kelly as Jeremy, Rachel's ex-boyfriend and Everlasting's director of photography; and Jeffrey Bowyer-Chapman as Jay, a field producer whose ambitions run far beyond the show. Everlasting's new suitor Darius Hill, an All-American football star, will be played by B.J. Britt.