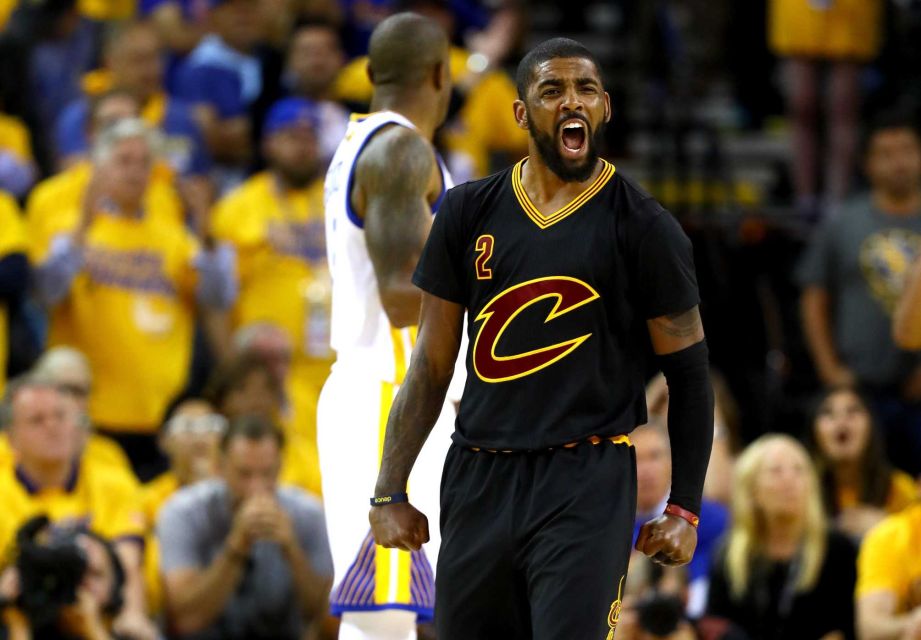 It the unthinkable happens, and the Golden State Warriors do not go on to win the NBA Finals after being up 3 games to 1, it will forever rest on the shoulders of Draymond Green who was a no-show in game 5 at Oracle Arena because of a suspension for a fourth technical foul during the playoffs. The Warriors couldn't have asked for a better scenario than going home after defeating the Cavs at home, with a commanding 3-1 lead and an opportunity to end the series. However, LeBron James and Kyrie Irving had other plans. Taking advantage of the absence of the Warriors best defensive player in Green, both players had career nights in the finals with 41 points apiece and combined for 33 baskets to lead their team to a 112-97 victory and force a game 6 back in the comforts of Quicken Loans Arena in Cleveland.
After the game, Warriors head coach Steve Kerr was having none of the Draymond Green talk, "We're not talking about that," Kerr said dismissively. "Draymond wasn't here, so we played without him. We didn't play well enough to win. I'm not going into all that stuff." Meanwhile, Green spent the game about 200 yards away from Oracle, watching it from a suite inside the adjacent O.co Stadium, where the A's were playing a night game. And although Klay Thompson had an impressive scoring night with 37 points on 11-of-20 shooting, including 6-of-11 from three, Stephen Curry, wasn't nearly as prolific.
The two-time reigning MVP finished with 25 points on 8-of-21 shooting, including just 5-of-14 from three, seven rebounds, four assists and three blocks. Making matters worse for Golden State: Andrew Bogut fell awkwardly and suffered what was initially diagnosed a sprained left knee. His status for game 6 is unknown. Even though the Cavs are still facing elimination, for the time being, they are off life-support and live to play another game Thursday night in Cleveland. Tipoff is 9 PM ET.