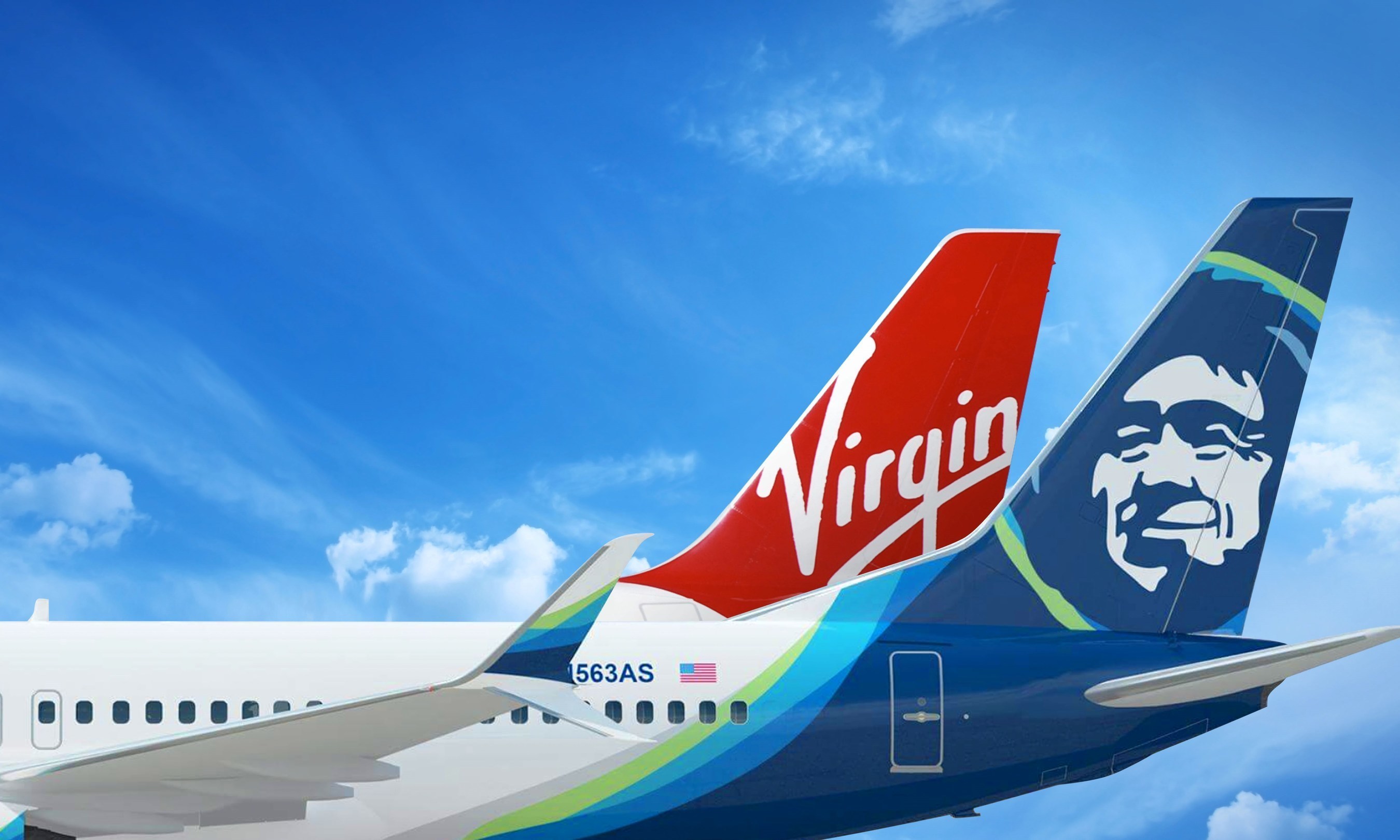 Two airlines join together… Alaska Air Group, Inc., parent company of Alaska Airlines, and Virgin America, Inc. announced that their boards of directors have unanimously approved a definitive merger agreement, under which Alaska Air Group will acquire Virgin America for $57.00 per share in cash.
Including existing Virgin America indebtedness and capitalized aircraft operating leases, the aggregate transaction value is approximately $4.0 billion, panning out to $2.6 billion. VA's owner, Richard Branson said in a post on Virgin America's site, "I would be lying if I didn't admit sadness that our wonderful airline is merging with another. Because I'm not American, the US Department of Transportation stipulated I take some of my shares in Virgin America as non-voting shares, reducing my influence over any takeover. So there was sadly nothing I could do to stop it."
The combination expands Alaska Airlines' existing footprint in California, bolsters its platform for growth and strengthens the company as a competitor to the four largest U.S. airlines. Combining Alaska Airlines' well-established core markets in the Pacific Northwest and the state of Alaska with Virgin America's strong foundation in California will make Alaska Airlines the go-to airline for the more than 175,000 daily fliers in and out of Golden State airports, including San Francisco and Los Angeles.
For Virgin America customers, service will expand in the thriving technology markets in Silicon Valley and Seattle. The combined airline will also offer more frequent connections to international airline partners departing Seattle, San Francisco and Los Angeles. In addition, this transaction will open up growth opportunities in important East Coast business markets by increasing Alaska Airlines' access to slot-controlled airports like Ronald Reagan Washington National Airport and the two primary New York City-area airports, John F. Kennedy International Airport and LaGuardia Airport.
David Cush, Virgin America president and CEO said, "Our mission has always been to create an airline that people love – and we accomplished that while changing the industry for the better. Joining forces with Alaska Airlines will ensure that our mission lives on, and that the stronger, combined company will continue to be a great place to work and an airline that focuses on an outstanding travel experience."