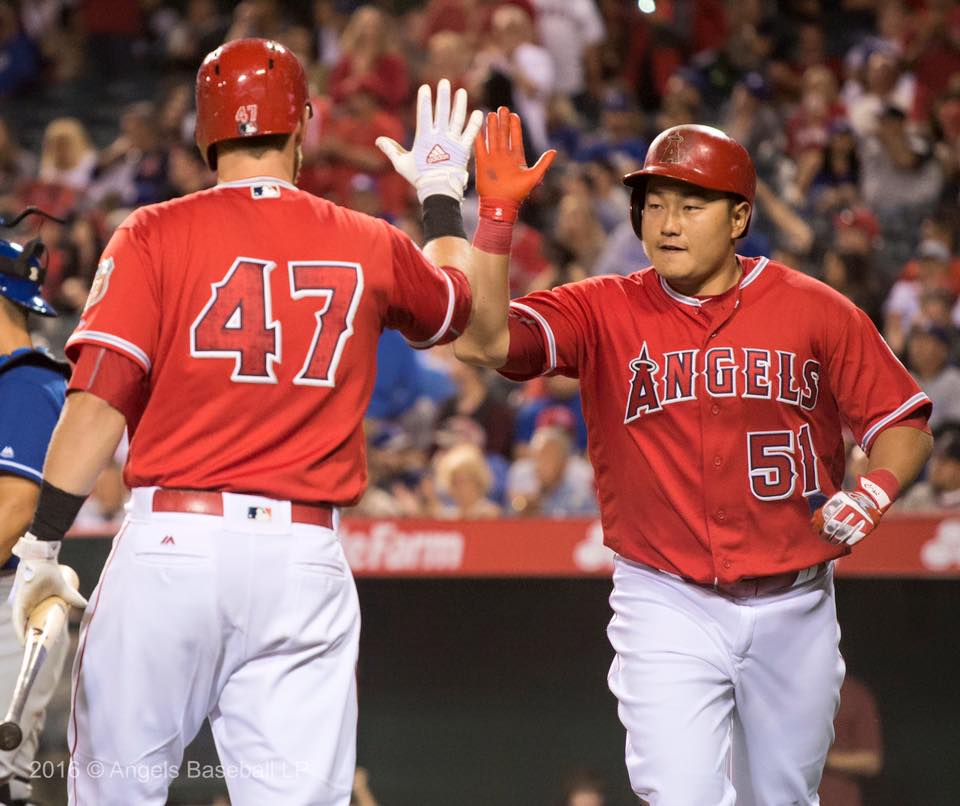 Monday night is opening day for the 2016 baseball season at Angels' stadium in Anaheim! So put your red caps on for the first home game. The Angels begin the 2016 regular season against the Chicago Cubs at 7:05 p.m. (PDT) at Angel Stadium.
For the season schedule and tickets click HERE.
Angels General Manager Billy Eppler announced the club's Opening Day roster for the 2016 campaign.
To set the roster at 25 active players, LHP C.J. Wilson has been placed on the 15-day disabled list with left shoulder inflammation.
Following is a breakdown by position of the Angels' 2016 Opening Day 25-man roster:
PITCHERS (12) CATCHERS (2) INFIELDERS (7) OUTFIELDERS (4)
Alvarez, Jose (LH) Perez, Carlos Choi, Ji-Man Calhoun, Kole
Bedrosian, Cam (RH) Soto, Geovany Cron, C.J. Gentry, Craig
Heaney, Andrew (LH) Escobar, Yunel Nava, Daniel
Morin, Mike (RH) Giavotella, Johnny Trout, Mike
Rasmus, Cory (RH) Pennington, Cliff
Richards, Garrett (RH) Pujols, Albert
Salas, Fernando (RH) Simmons, Andrelton
Santiago, Hector (LH)
Shoemaker, Matt (RH)
Smith, Joe (RH)
Street, Huston (RH)
Weaver, Jered (RH)