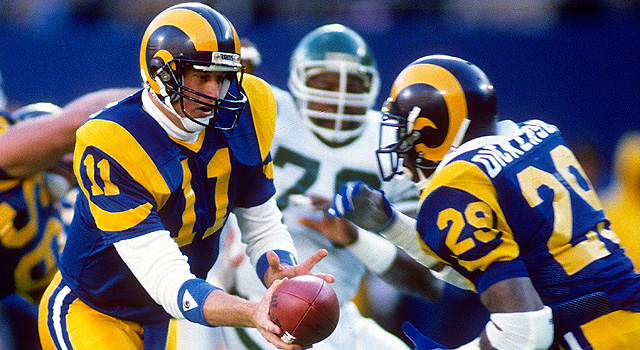 It's final… Los Angeles is getting back into the NFL business! NFL owners approved the Rams' relocation to Los Angeles on Tuesday. It has been 21 years since the NFL had a home in the city of angels.
Former Los Angeles Rams running back Eric Dickerson, who played for the team from 1983-1987 said, "I think it's great to have the Rams back in Los Angeles — not having football in L.A. has been missed for the past 20 years, for sure."
NFL owners voted Tuesday night to allow the St. Louis Rams to move to a new stadium just outside Los Angeles. The San Diego Chargers will have an option to share the facility.
If San Diego doesn't move to LA, word on the street is that the Oakland Raiders could move to the area, according to Commissioner Roger Goodell.
The Rams, who were in LA from 1946 to 1994, will play at a temporary location until the stadium is ready in 2019.