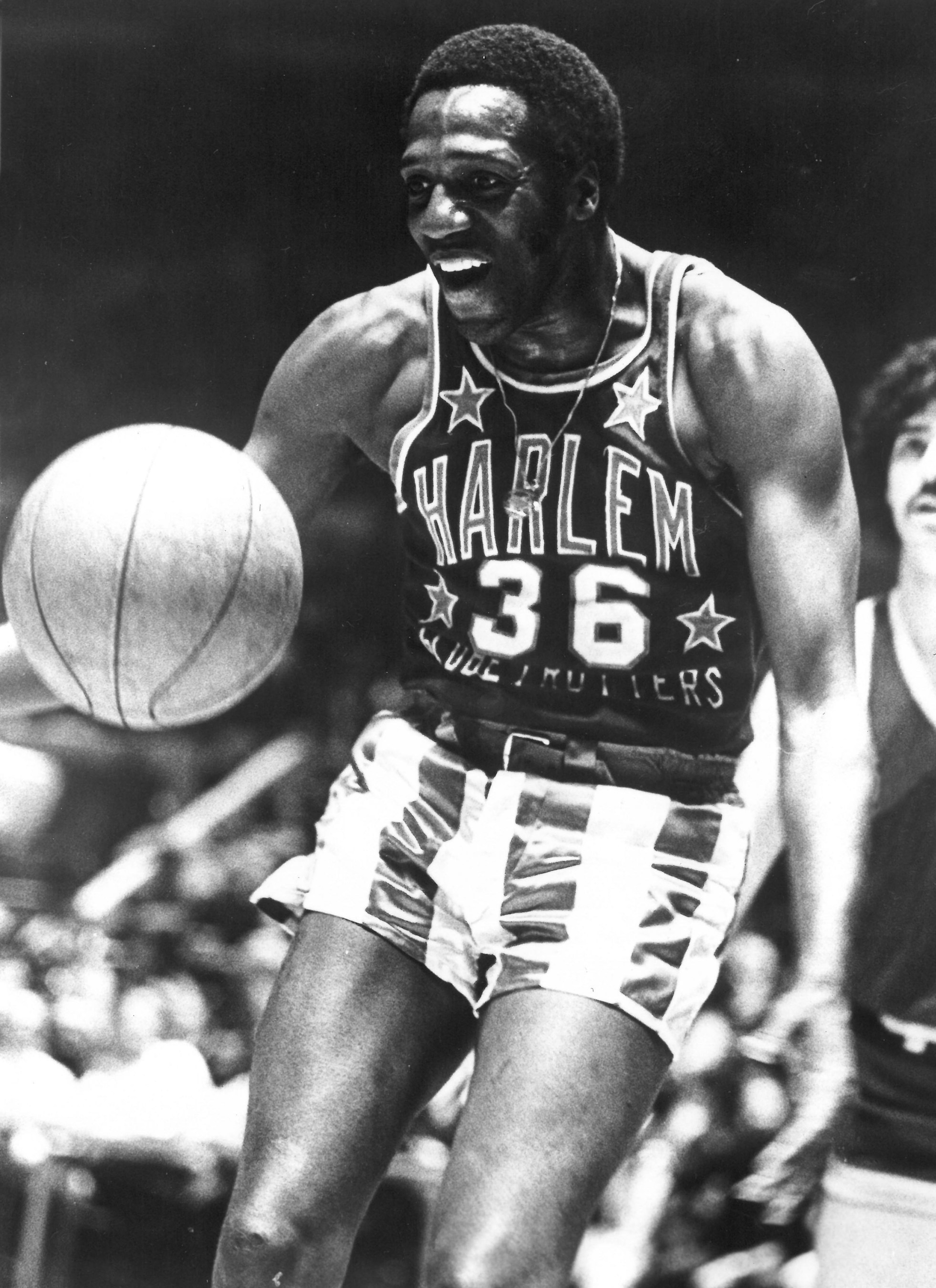 George "Meadowlark" Lemon – known to many as the "Clown Prince of Basketball" with the Harlem Globetrotters – passed away yesterday in Scottsdale, Ariz., at the age of 83.
During his 24 seasons with the Globetrotters, Lemon played in more than 7,500 consecutive games, performing for popes, kings, queens, presidents and innumerable fans in nearly 100 countries around the world.
"For a generation of fans, the name Meadowlark Lemon was synonymous with the Harlem Globetrotters," said Globetrotters CEO Kurt Schneider. "He was an incredible entertainer and brought happiness and lifelong memories to millions around the world. We have lost a great ambassador of the game."
The Globetrotters are dedicating this, their 90th anniversary tour, to Lemon and fellow Harlem Globetrotters legend and Hall of Famer Marques Haynes, who passed away in May.
In April 1952, the Globetrotters received a letter from Lemon requesting a tryout. After serving two years in the Army – where he played a few games with the Trotters on an overseas tour – Lemon was given a tryout by Globetrotters' owner Abe Saperstein and made the cut. Lemon played his first season with one of the Globetrotter developmental teams, the Kansas City Stars, and played his first season full season with the Globetrotters in 1954.
Lemon was part of an extremely popular period in Globetrotters history, appearing on several popular television programs and specials, including "ABC's Wide World of Sports," "CBS Sports Spectacular," "The Ed Sullivan Show" and "The Harlem Globetrotters Popcorn Machine." He also appeared in numerous national TV commercials and was immortalized in animation on "The Harlem Globetrotters" cartoon series and on episodes of "Scooby Doo."
Lemon was enshrined into the Naismith Memorial Basketball Hall of Fame in 2003, three years after receiving the John W. Bunn Award, named in honor of the Hall of Fame's first executive director, recognizing outstanding lifetime contributions to basketball.