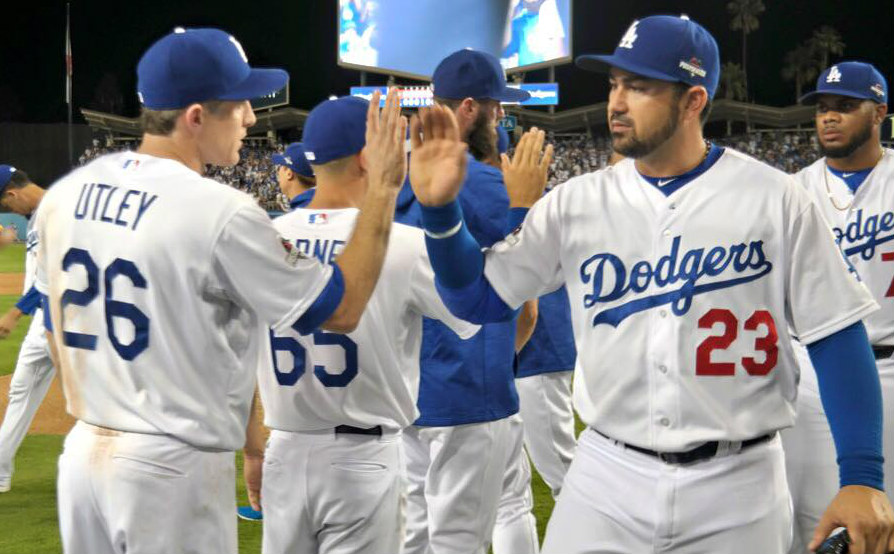 The Los Angeles Dodgers kicked off the 2015 National League Division Series on Friday night against the New York Mets at Dodger Stadium.
On Friday, the Mets beat the Dodgers, 3-1, in Game 1. After Saturday's game, the Dodgers tied their best-of-five NLDS against the Mets with a 5-2 comeback win after a four-run rally in the seventh inning.
Mets' shortstop Ruben Tejada was sent to the hospital with a fractured right fibula.
The series shifts to New York on Monday with Game 3 (5:07 p.m. PT or 5:37 p.m. PT) and Game 4 (5:07 p.m. PT, if necessary) at Citi Field next week. Game 5 (if necessary) would be played on Thursday, October 15 at Dodger Stadium (5:07 p.m. PT).