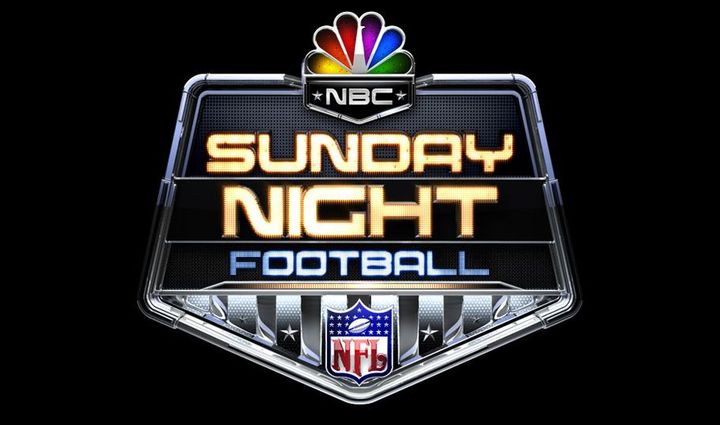 FOOTBALL SEASON IS HERE! NBC will surround its coverage of NFL Kickoff 2015 with a diverse collection of assets participating in NBC Sports' 'Big Event Strategy.'
NFL Kickoff 2015 on NBC Thursday, Sept. 10, features Tom Brady and the defending Super Bowl champion New England Patriots hosting Ben Roethlisberger and the Pittsburgh Steelers at Gillette Stadium in Foxborough, Mass.
A pre-game concert will feature multi-platinum singer-songwriter Ellie Goulding and Grammy Award-winning band Train live from San Francisco, as part of the NFL's On The Fifty campaign dedicated to celebrating the Super Bowl and commemorating Super Bowl 50. Select portions of the concert will air on NBC. Coverage begins at 7:30 p.m. ET.
Sunday Night Football, television's No. 1 primetime show, kicks off on Sunday, Sept. 13, when Tony Romo and the Dallas Cowboys host Eli Manning and the New York Giants in an NFC East showdown from AT&T Stadium in Arlington, Texas. Coverage begins at 7 p.m. ET with Football Night in America, the most-watched studio show in sports.
Here are some fun facts for the Football Fanatics:

The Patriots have the fifth-most Kickoff Weekend wins among AFC teams (30).
·         The AFC North champion PITTSBURGH STEELERS, who travel to New England on Thursday night of Kickoff Weekend, have the most wins (41) among AFC teams on Kickoff Weekend.

·         The NFC North champion GREEN BAY PACKERS, who travel to Chicago on Kickoff Weekend, hold the record for the most wins in road openers (53) in the NFL and the fourth-best winning percentage in openers on the road (.576, 53-39-2).

·         The AFC West champion DENVER BRONCOS, who start the season at home against Baltimore, have posted a 41-13-1 (.759) record in home openers, the top mark in the NFL. Denver has won 18 of its past 20 home openers.
·         The NFC East champion DALLAS COWBOYS begin the year by hosting the New York Giants on Sunday Night Football with a 37-17-1 (.685) record in openers at home, the fourth-best winning percentage in NFL history. 

·         The AFC South champion INDIANAPOLIS COLTS start the season at Buffalo with a 33-29-0 (.532) record in road openers, the second-best winning percentage in the AFC.
·         The ARIZONA CARDINALS, who host New Orleans on Kickoff Weekend, have the third-longest current winning streak among NFC teams in home openers (five).
·         The ATLANTA FALCONS and SAN FRANCISCO 49ERS start the season at home against Philadelphia and Minnesota, respectively, during a Monday Night Football doubleheader. Atlanta has won its past seven home openers – the longest active streak in the league – while San Francisco has won 14 of its past 20 home openers.
·         The PHILADELPHIA EAGLES, who visit Atlanta to open the 2015 campaign, have won six consecutive road openers, the longest active streak among NFC teams.