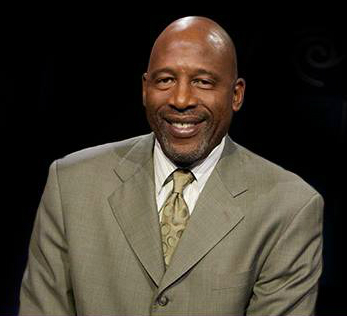 Former Lakers player James Worthy has been hired by the team to work with the coaching staff it was announced today by General Manager Mitch Kupchak.
In his position, Worthy will work with head coach Byron Scott and his staff, focusing his attention on working with the Lakers big men. He will accompany the team to Hawaii for training camp and will continue to work with Lakers players throughout the season. Worthy will also continue his role on Time Warner Cable SportsNet as an analyst for the network's Lakers coverage.
"James was one of the best forwards to ever play the game," said Kupchak. "We feel he will be a valuable addition to the coaching staff and will do an excellent job teaching our group of big men. We are pleased and fortunate to welcome him back to the organization."
An NBA Hall of Famer, Worthy played all twelve of his NBA seasons (1982-1994) with Los Angeles. Named one of the 50 Greatest Players in NBA History, he concluded his career with the Lakers ranked sixth all-time in scoring (16,320), seventh all-time in team field goal percentage (.521) and third all-time in team steals (1,041). His accolades include three NBA Championships (1985, 1987 and 1988); NBA Finals MVP (1988); 2-time All-NBA Third team (1990 and 1991), 7-time All-Star (1986-1992) and All-Rookie First Team (1983).