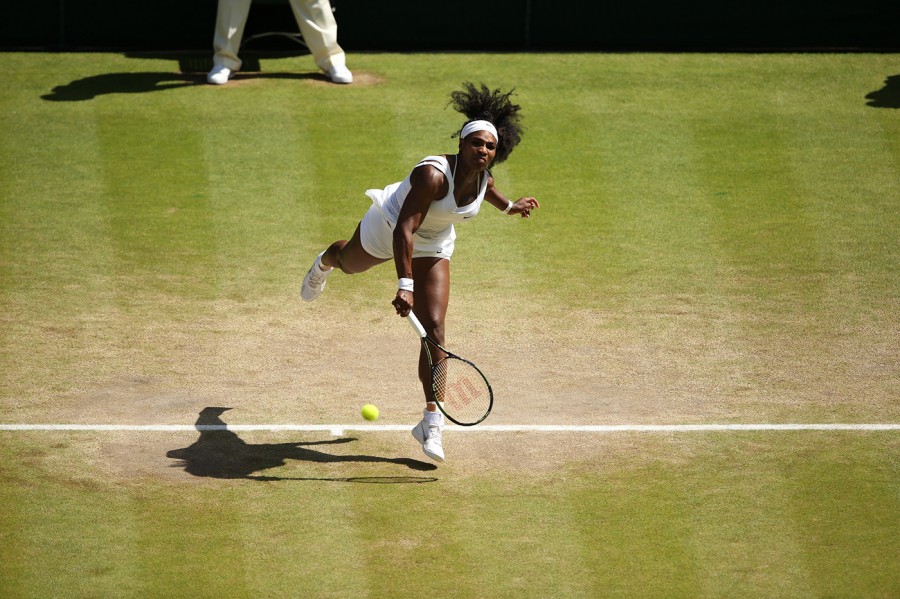 On Saturday, June 11th, superstar tennis player Serena Williams took a Wimbledon victory. Williams defeated the Spanish 21 year-old, Garbine Muguruza, making this the sixth Wimbledon singles title for the American athlete.

The score was 6-4 on the Centre Court at Wimbledon. The result earns the American world No.1 her second so-called 'Serena Slam'. She now holds all four major trophies in the sport – the Australian Open, French Open, Wimbledon and US Open.

Kevin Mitchell reported, "If the 33-year-old American can retain her US Open title in September, she will also have a calendar-year grand slam at last – and all talk of the legitimacy of the "Serena slam" will be shelved forever – as well as drawing alongside the record 22 majors owned by Steffi Graf."

Williams has now won 21 Grand Slam singles titles and is just seven matches short of a historic 'calendar' Grand Slam.