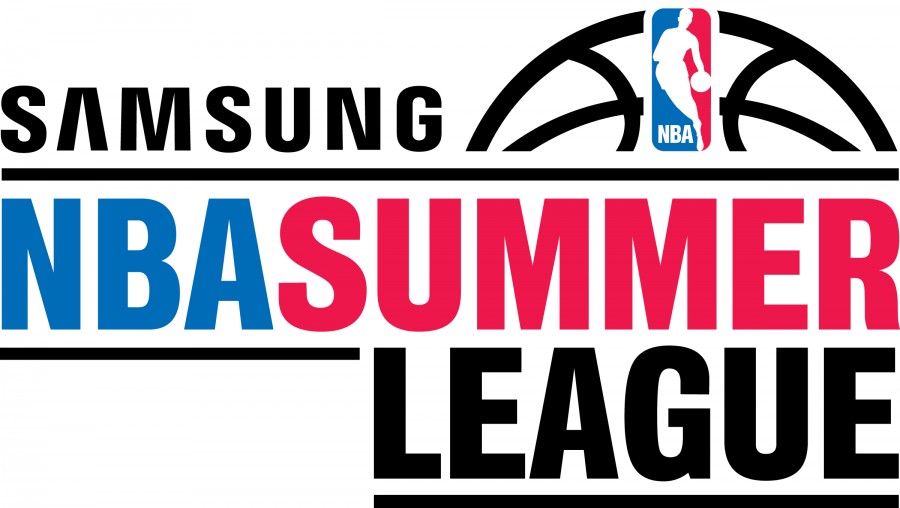 The Los Angeles Lakers announced today their roster for the 2015 Samsung NBA Summer League in Las Vegas.  The Summer League entry is highlighted by returning Lakers Julius Randle, 2015 NBA All-Rookie First Team member Jordan Clarkson, Tarik Black and Jabari Brown along with 2015 NBA Draft selections D'Angelo Russell (second overall), Larry Nance Jr. (27th overall) and Anthony Brown (34th overall).  Dwight Buycks, who was signed by Los Angeles to a 10-day contract in April of last season, and undrafted rookie Robert Upshaw are also part of the squad. 
The team will hold its first practice next Monday, July 6 at the Toyota Sports Center and begin Summer League play in Las Vegas with a back-to-back set of games on Friday, July 10 against the Minnesota Timberwolves and Saturday, July 11 versus the Philadelphia 76ers.  The Lakers then follow up with a contest against the New York Knicks on Monday, July 13 before the Summer League tournament begins.
For the third consecutive year, the event will feature a tournament-style schedule, culminating in the crowning of the Samsung NBA Summer League 2015 Champion on Monday, July 20.  Each of the participating teams will play three games apiece between July 10 and 14 before being seeded in the tournament, which tips off on July 15.  Each team will play no fewer than five games.
All Lakers Summer League games will be televised on Time Warner Cable SportsNet and Time Warner Cable Deportes, as well as NBA TV. 
Tickets for Samsung NBA Summer League are on sale now.  Fans can purchase tickets by visiting NBATickets.com, or by calling 702-739-FANS.