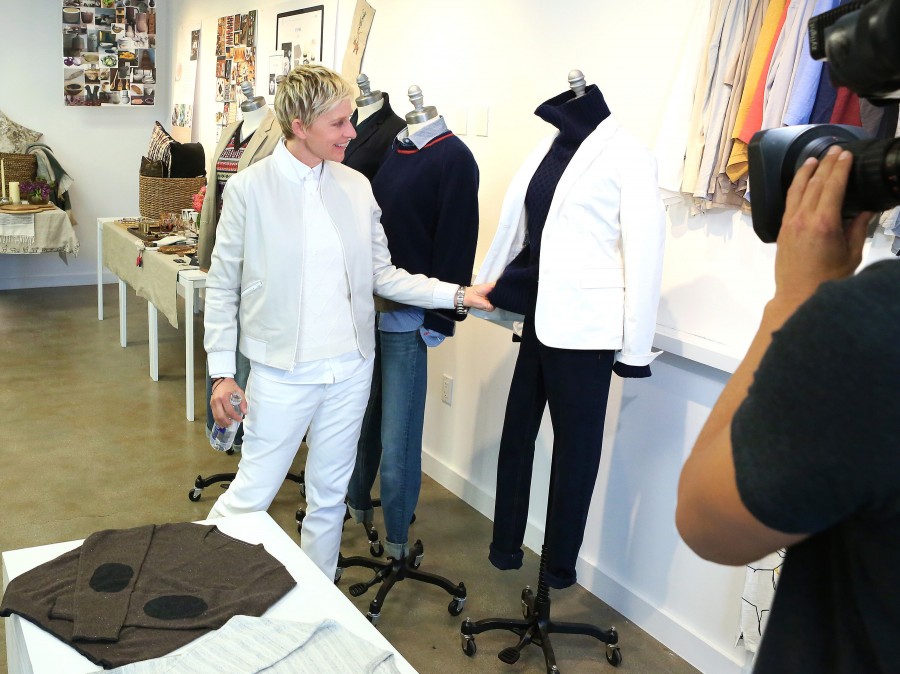 Ellen DeGeneres does it all, from hit talk-show host to comic and philanthropist. Now she has debuted her new lifestyle collection, ED on EDbyEllen.com. 
Featuring an array of product categories including home, apparel and accessories, ED is a lifestyle brand inspired by the iconic style, values and personality of founder, Ellen DeGeneres. Named after Portia de Rossi's long-standing nickname for Ellen, ED is reflective of Ellen's personal lifestyle from in front of the camera to shopping with friends over the weekend and entertaining at home.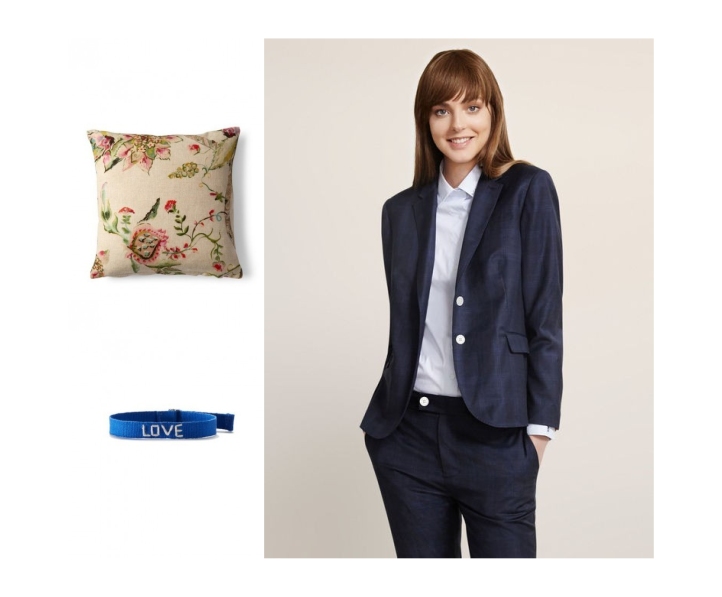 The apparel collection features a perfect blend of casual and tailored sensibility enhanced with Ellen's sharp attention to detail.  Ellen DeGeneres said, "I set out to fill a void in the marketplace of high quality, comfortable yet chic and easy-to-wear pieces with impeccable detailing. That's what makes it so special and why I'm so thrilled my ED line if launching and everyone can finally have a piece of me… You know what I mean."
J. Christopher Burch, CEO of Burch Creative Capital and Founding Partner of ED, said, "Ellen's passion and keen eye for design inspired this entire venture, and she has been a wonderful and dedicated partner. The brand came together so seamlessly and I am proud and excited for today's launch of EDbyEllen.com as we bring this extraordinary brand to the marketplace."
Embracing a modern rustic aesthetic, the home collection uniquely mixes clean lines, textures and artisanal, hand crafted finishes inspired by Ellen's ever-growing passion for collecting antiques and art. Her love for entertaining at home is also emphasized throughout the entire collection, especially with unique ceramic serveware pieces, animal motif barware sets and versatile handcrafted textiles. Additional highlights include hand painted plates, indigo dyed and hand stitched pillows and patchwork throws.
Apparel and accessories retail for $25 to $395. The home collection ranges from $25 to $365.