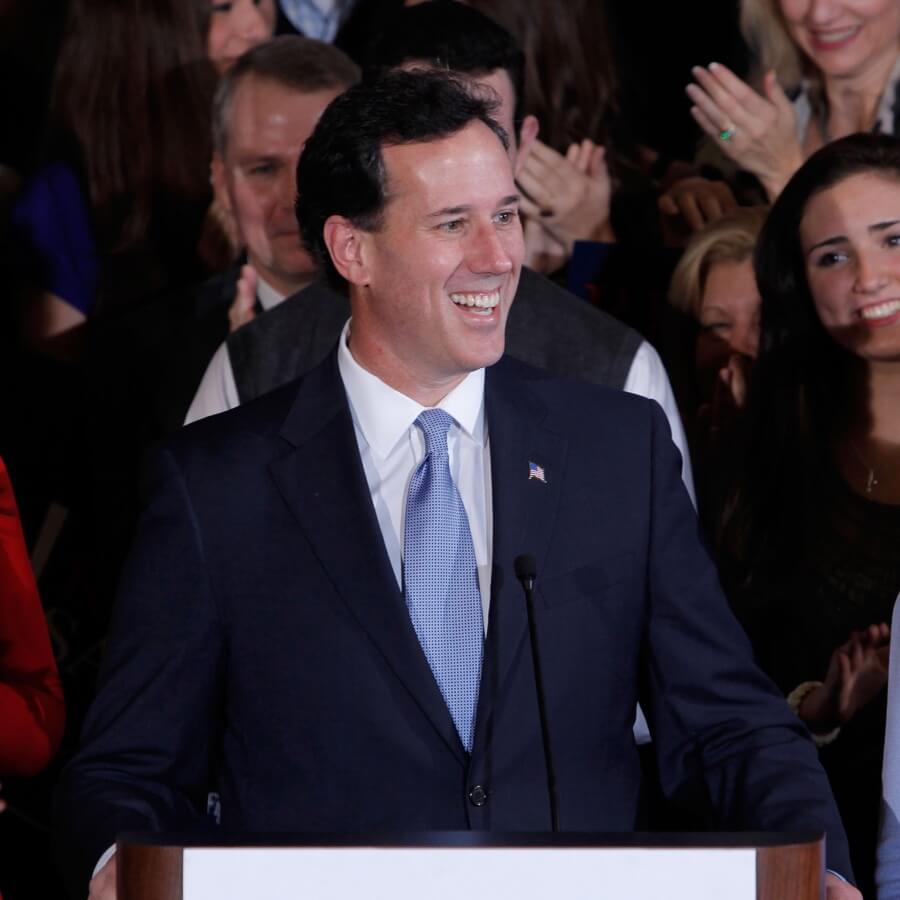 57 year-old Rick Santorum is coming back for the 2016 presidential race four years after becoming the runner-up in the Republican party. The former Pennsylvania senator announced his second presidential bid on Wednesday. 
In his race kick-off speech, Santorum said, "As middle America is hollowing out, we can't sit idly by as big government politicians make it harder for our workers and then turn around and blame them for losing jobs overseas. American families don't need another president tied to big government or big money."
Santorum served in the U.S. House of Representatives from 1991 to 1995, and in the U.S. Senate from 1995 to 2007.
He also served eight years on the Senate Armed Services Committee where he led the fight before the attacks of September 11, 2001 to transform our military from a Cold War force to meet today's threats.
Santorum and his wife of 25 years, Karen, are the parents of seven children. Together they co-founded Patriot Voices, a grassroots and online community of Americans committed to finding ways to restore the American dream for hardworking families.
Photo: http://www.ricksantorum.com