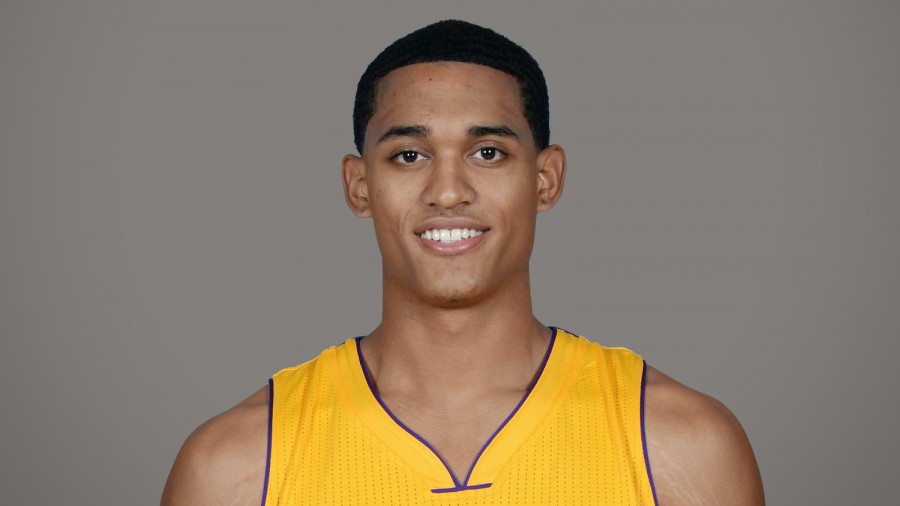 Los Angeles Lakers guard Jordan Clarkson has been named to the NBA's All-Rookie First Team, it was announced today. Clarkson is the 11thLaker to be named to the first team, joining Eddie Jones, Vlade Divac, Byron Scott, James Worthy, Magic Johnson, Norm Nixon, Brian Winters, Jim Price, Dick Garrett, and Bill Hewitt, in addition to 1958-59 Rookie of the Year Elgin Baylor. 
Clarkson was named the Kia NBA Western Conference Rookie of the Month for games played in March (becoming the first ever Laker to be honored with the award) after averaging a team-leading 15.8 points on 45.2% shooting, in addition to 5.2 assists, and 4.8 rebounds. The 46th pick in the 2014 NBA Draft (acquired from Washington) also scored the winning points in overtime in the final second of two games with a layup March 30 at Philadelphia, and the clinching free throws in a tied game March 25 at Minnesota.
In the March 30 contest, Clarkson joined Stephen Curry, John Wall, and Russell Westbrook as the only players in the NBA this season to record a game of at least 26 points, 11 assists, six rebounds, and three steals. On the road in Oklahoma City March 24, Clarkson set career-highs with 30 points and three blocks, becoming the first Laker rookie since Eddie Jones (2/4/95) to score 30 points in a game.
In 38 games as a starter, the 22-year-old averaged a team-leading 15.8 points per game on 45.8% shooting to go with 5.0 assists, 4.2 rebounds, and 1.05 steals.
For the year, Clarkson ranked 2nd amongst rookies in points per game (11.9), 3rd in assists per game (3.6) and free throw percentage (.829), 4th in field goal percentage (.448), and 13th in rebounds per game (3.2).