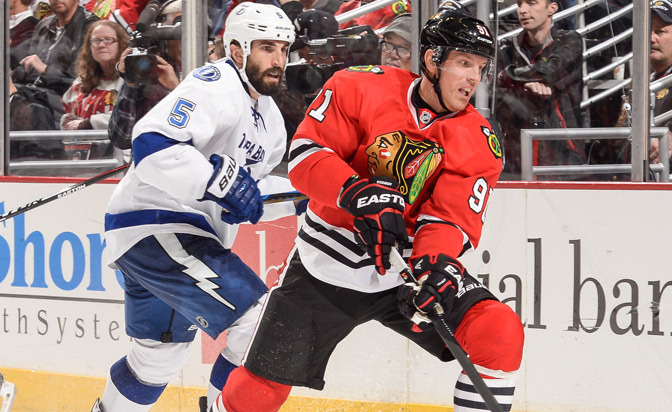 Photo: www.nhl.com
The Chicago Blackhawks will play in their third Stanley Cup Final in six seasons after a 5-3 win against the Anaheim Ducks in Game 7 of the Western Conference Final on Saturday.
Chicago will play the Tampa Bay Lightning, which defeated the New York Rangers in seven games in the Eastern Conference Final.
Game 1 of the Stanley Cup Final is Wednesday at Amalie Arena (8 p.m. ET; NBC, CBC, TVA Sports).