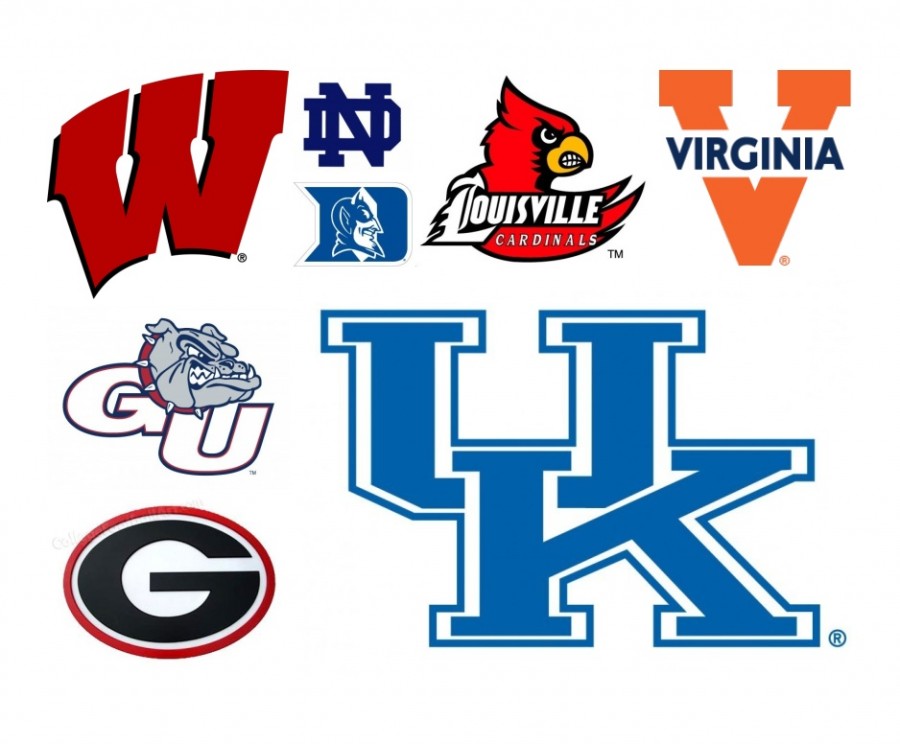 March Madness is back. The second round of the 2015 NCAA Tournament kicks off Thursday and Friday in what will surely be the least attended work days of the year. So call in sick, order some wings, and enjoy the annual insanity which never disappoints.
The unanimous favorite this year is the University of Kentucky, last season's runner-up to Connecticut. Coached by John Calipari and led by a wrecking crew of experienced upperclassmen and talented freshman, the Wildcats went undefeated in the regular season at 34-0. No team has won the tournament undefeated since the 1975-76 Indiana Hoosiers. They will get every team's best effort as the field tries to prevent history.
The number one seed in the tournament, Kentucky finds themselves in the Midwest Region. The path to the Final Four in Indianapolis will not be an easy one for Calipari. Kansas, Maryland, and the ACC champion Notre Dame pose the greatest threats. At six and seven seeds respectively, Butler and Wichita State–college basketball's mid-major darlings–round out the Midwest, perhaps the most entertaining region.
Winners of the Big Ten regular season and tournament titles, the Wisconsin Badgers claimed the top seed of the West region. They are seeking revenge on the Kentucky squad that knocked them out a season ago. In order to do so, they must win the region and hope for a Final Four rematch. Other than the Badgers, the West features Pac-12 champion Arizona. A possible sleeper looms in Ohio State. The Buckeyes have a seasoned coach, Thad Motta, and a likely top three pick in June's NBA draft, D'Angelo Russell.
The Virginia Cavaliers were poised to snag a top regional seed before losing leading scorer Justin Anderson to a broken finger in early February. Anderson returned for the ACC Tournament, but looked like a shadow of his all-American self from a month before. The Cavaliers are the second seed in the East region while Big East champs Villanova are number one. Although not highly seeded, the coaching pedigrees of Louisville (Rick Pitino) and Michigan State (Tom Izzo) make both teams fringe contenders to escape the region.
Duke head coach Mike Krzyzewski added a twelfth number one seed to his staggering list of accomplishments this year. The Blue Devils led by NBA prospect Jahlil Okafor are the favorites out of the South region. But don't sleep on mid-major powerhouse Gonzaga. The Zags, powered by Kevin Pangos and Kyle Wiltjer, have carried arguably the most complete Gonzaga team of recent memory. After winning the Big-12 championship, the Iowa State Cyclones are also gaining buzz after their impressive come from behind wins of late.
By Kyle Edwards
All games will be broadcast on the CBS family of networks.
For more info: http://www.ncaa.com/march-madness