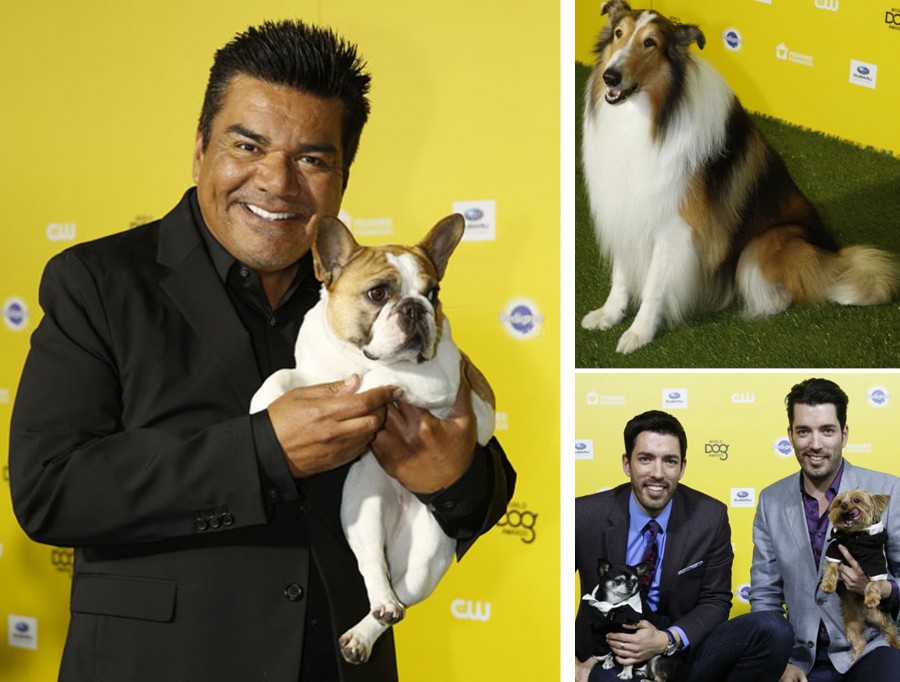 Hosted by George Lopez ("George Lopez," "Beverly Hills Chihuahua"), THE WORLD DOG AWARDS will debut Thursday, January 15 (8:00-10:00 pm ET) on The CW Network.
THE WORLD DOG AWARDS honored some of the most commendable pups from around the globe.
Full list of winners from the inaugural THE WORLD DOG AWARDS:
Best in Film: "Air Bud"
Top TV Dog: "Stella" from "Modern Family"
Supporting Actor to a Dog: Quvenzhané Wallis, for her role in "Annie"
Top Movie Dog: "Baxter" from the "Anchorman" films
Dog of the Year: Hank, "The Ball Park Pup," a.k.a. Hank T. Dog, mascot for the Milwaukee Brewers
Top Spot: "Best Friends" from Budweiser
Best Mascot: Jr. Smokey, mascot for the University of Tennessee Volunteers
Best Actor Playing a Dog: Jason Gann from "Wilfred"
Celebrity Dog Selfie: Paris Hilton with her dog Prince Hilton
Rookie of the Year: Apple
Talking Dog: Yuki
America's Top Mutt: Bizkit
Top Trick: Jesse
"The Vampire Diaries" star Ian Somerhalder was honored with the first ever "Dog's Best Friend" award.  Presented by the ASPCA® (The American Society for the Prevention of Cruelty to Animals®), "Dog's Best Friend" is awarded to a celebrity who has advanced the welfare of homeless dogs and other dog-related causes.  Somerhalder, a passionate advocate for the welfare of dogs and other animals, has performed numerous good works on behalf of the animal community via his charitable organization, the IS Foundation.
"This is truly such an honor," Somerhalder said during a heartfelt acceptance speech.  "To be here tonight with all these furry creatures that truly impact our lives, it's a blessing and it's incredible."
Celebrities in attendance and appearing in taped segments included Lisa Vanderpump ("The Real Housewives of Beverly Hills"), Nikki Reed (the "Twilight" films), Drew & Jonathan Scott ("The Property Brothers"), Penn & Teller (legendary illusionists and stars of The CW's "Penn & Teller: Fool Us"), Paris Hilton, Beth Behrs ("2 Broke Girls"), Andy Cohen ("Watch What Happens Live"), Ross Mathews ("E! News"), Pauley Perrette ("NCIS"), NeNe Leakes ("The Real Housewives of Atlanta"), Kat Graham ("The Vampire Diaries"), Tommy Lasorda, Lance Bass (singer; N'Sync), Jenna Marbles (YouTube personality), J.B. Smoove ("Curb Your Enthusiasm"), Mark Feuerstein ("Royal Pains"), Perrey Reeves ("Entourage"), Rico Rodriguez ("Modern Family"), Robert Herjavec ("Shark Tank"), Katherine Schwarzenegger (author), Melissa Peterman ("Reba"), Jason Gann ("Wilfred"), Justin Silver ("Dogs in the City"), and G. Hannelius ("Dog with a Blog").