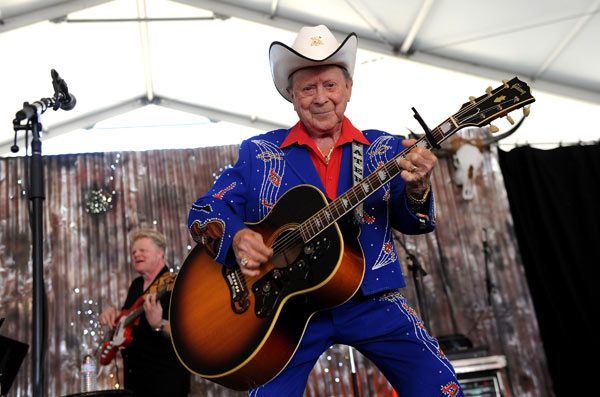 Photo: www.cmt.com
Country Music Hall of Famer Jimmy Dickens and the Grand Ole Opry's beloved ambassador passed away Friday at a Nashville area hospital. He was 94 years-old.
Dickens sang for decades at the Opry, making his debut in 1948.
"The Grand Ole Opry did not have a better friend than Little Jimmy Dickens," Opry vice president and general manager Pete Fisher said in a statement. "He loved the audience and his Opry family, and all of us loved him back. He was a one-of-kind entertainer and a great soul whose spirit will live on for years to come."
Mr. Dickens was known for making fun of his size, ("I'm Little Jimmy Dickens, or Willie Nelson after taxes"), his rhinestone-studded outfits ("There goes Mighty Mouse in his pajamas") and his old-timer status.