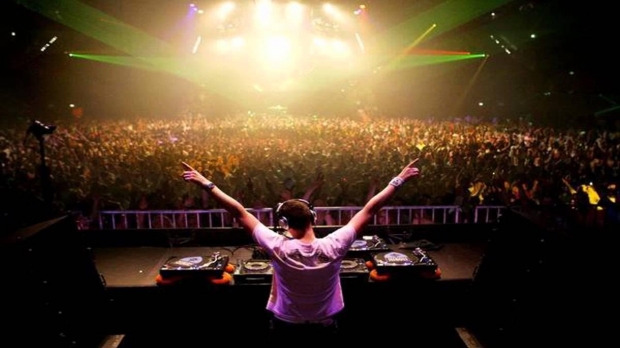 SiriusXM will broadcast a diverse and extensive line-up of live concerts, DJ sets and special performances on New Year's Eve.
SiriusXM listeners will hear exclusive live broadcasts of concerts from across America with a wide-ranging lineup including Willie Nelson at ACL Live, in  Austin Texas (Willie's Roadhouse, channel 59); Phil Lesh from Capital Theatre in Port Chester, New York (Grateful Dead, channel 23); Erasure from Terminal 5, New York (First Wave, channel 33), Southside Johnny from the State Theatre in New Brunswick, New Jersey (E Street, Channel 20) and Jam_ON, channel 29 will air a Widespread Panic performance from the Time Warner Cable Arena in Charlotte, North Carolina.
SiriusXM's New Year's Eve lineup will also include live DJ sets by internationally-renowned DJs. SiriusXM listeners will hear Skrillex and Diplo from Madison Square Garden in New York City (BPM, channel 51), as well as Martin Garrix from Pier 36 in New York City (Electric Area, channel 52) and Armin van Buuren from White Wonderland in Anaheim, California (Electric Area, channel 52.)
Additionally, The Pulse, channel 15, will broadcast performances from the "Live in the Vineyard Concert" featuring performances by Meghan Trainor, Train, Matt Nathanson and others; and, on New Year's Day, The Bridge, channel 32, will broadcast an Elton John concert from Barclay's Center in Brooklyn, New York on New Year's Day.
Special encore presentations of an expansive lineup of exclusive concerts that were broadcast live on SiriusXM earlier in the year, including the Allman Brothers' final concert from the Beacon Theater in New York City (Classic Vinyl, channel 26); a Coldplay concert recorded at the Beacon Theater in New York City (The Spectrum, channel 28); the Black Keys from a private concert for SiriusXM listeners from the Mercy Lounge in Nashville (The Spectrum, channel 28); Alt Nation, channel 36 will broadcast Foo Fighters recent concert from Irving Plaza in New York City and a Foster The People concert from Music Hall in Brooklyn.