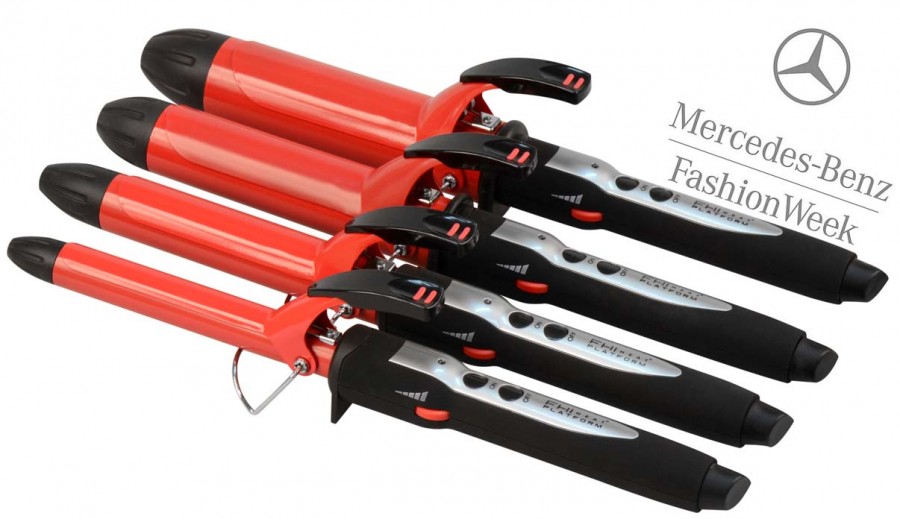 FHI Heat was the Official Hair Tool sponsor of the One Day Exclusive Fashion Week affair. IMG Fashion's Exclusive Mercedes-Benz FashionWeek Hair and Makeover Styling event hosted their special VIP clients. The VIPs arrived at the Lincoln Center and were provided with champagne as they were taken backstage to the Mercedes-Benz FashionWeek tent space where all of the Designers prep their models before the fashion shows.
The VIP women were made glamorous backstage by Celebrity Hairstylists Monet Moon and Karla Hirkaler for BCMNY using FHI Heat's Platform 1" Tourmaline Ceramic Professional Hairstyling Iron, the Nano Salon PRO 2000 Powerful Tourmaline Ceramic Hair Dryer, the Tourmaline Ceramic Professional Curling Irons and the Glamour Ceramic Round Textured Curling Rods. These lovely women were also gifted with FHI Heat's Limited Edition Pink Breast Cancer Awareness Ceramic Hair Styling Iron that has a luxurious pink ribbon laced with Swarovski Crystals.
This Exclusive Behind the Scenes Makeover Event was sponsored by FHI Heat and Maybelline Cosmetics. The VIPs were dolled up to watch Designers Skingraft, Zang Toi, The Art Institutes and Michael Costello.