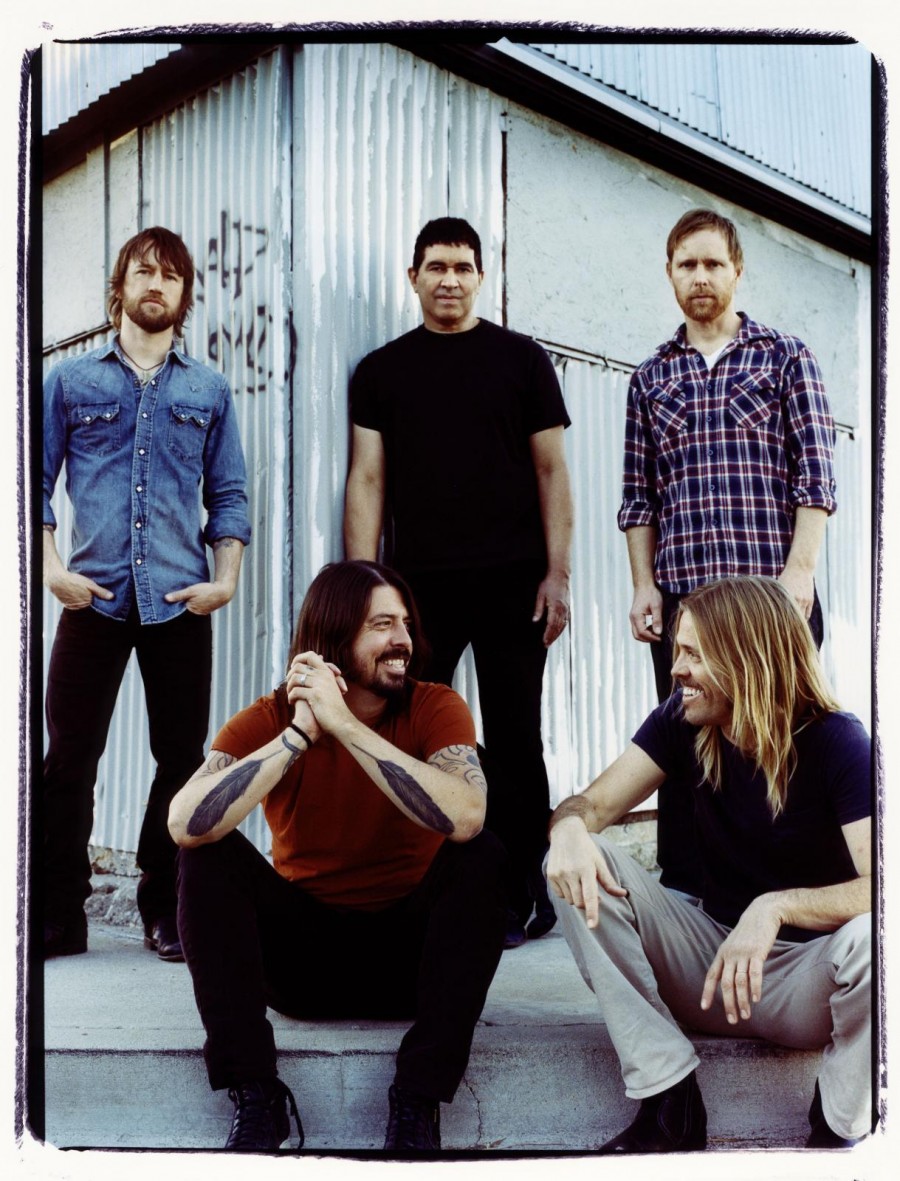 Foo Fighters have confirmed that the making of their upcoming eighth album, due out this fall on Roswell/RCA, will be accompanied by an as-yet-untitled HBO series documenting the eight-city odyssey during which the record was created.
In the series, directed by Foo Fighters founder Dave Grohl, the band taps into the musical heritage and cultural fabric of eight cities – Chicago, Austin, Nashville, Los Angeles, Seattle, New Orleans, Washington, D.C. and New York – basing themselves at a legendary studio integral to the unique history and character of each location.
One song was recorded in each city, with every song featuring local legends sitting in, and every lyric was written in an unprecedented experimental style: Grohl held off on putting down words until the last day of each session in order to be inspired by the experiences, interviews and personalities that became part of the process.
Grohl's 2013 feature film directorial debut, the universally acclaimed Grammy-winning "Sound City," was a celebration of the human element in the creation and recording of music. This new series is, in Grohl's words, "a love letter to the history of American music." Each episode delves into the singular regional identity of each city – showing how each region shaped these musicians in their formative years, and in turn what impact those people had on the cultural fabric of their hometowns – ultimately celebrating their common bond. Every artist who appears in the show, regardless of genre or locale, started as an average kid with universal dreams of making music and making it big.
Grohl's interviews with these musicians are integral to the show and the creation of the album, as is his chemistry with band mates Taylor Hawkins, Nate Mendel, Chris Shiflett and Pat Smear. His unequaled passion for both the music he creates and the music that inspires its creation once again fuels the type of honest and trusting musician-to-musician exchange that made "Sound City" a critical and commercial smash, earning a rare 100% rating on Rotten Tomatoes as it rocketed to #1 on the iTunes documentary chart.
Premiering on the eve of Foo Fighters' 20th anniversary, the series aims to "give back" to the next generation of young musicians. As interviewee Buddy Guy puts it, "Everything comes from what's come before."
The HBO series is directed by Dave Grohl for Roswell Films, a division of the Roswell Records label that releases Foo Fighters' music, produced in conjunction with James A. Rota, John Ramsay and Therapy studios, and written by Mark Monroe and Dave Grohl.