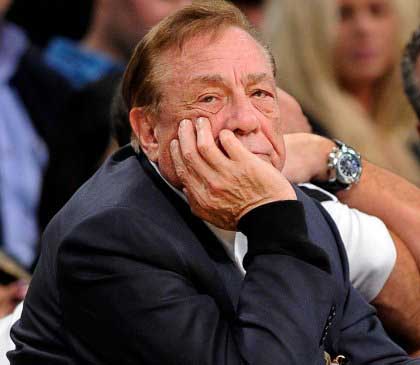 Update: Shelly Sterling's attorney released the following statement: "Donald Sterling has authorized Shelly Sterling in writing to negotiate the sale of the Los Angeles Clippers, including his 50 percent ownership of the team. Shelly is managing the sale of the Clippers. While no formal offers have yet been received, Shelly and the NBA are working cooperatively on the transaction."
According to a source via ABC News, Los Angeles Clippers' owner Donald Sterling, who has been banned for life by the NBA for racist comments, has hired Bank of America to help him in selling his basketball team.
Just last week, Sterling signed the NBA franchise over to his wife Shelly. As ESPN reported, Donald Sterling had initially planned to fight to retain ownership, but changed his mind last week.
The Sterlings face a June 3rd deadline to reach a sale agreement or risk it being taken by the National Basketball Association, Businessweek reports.
Photo: Associated Press