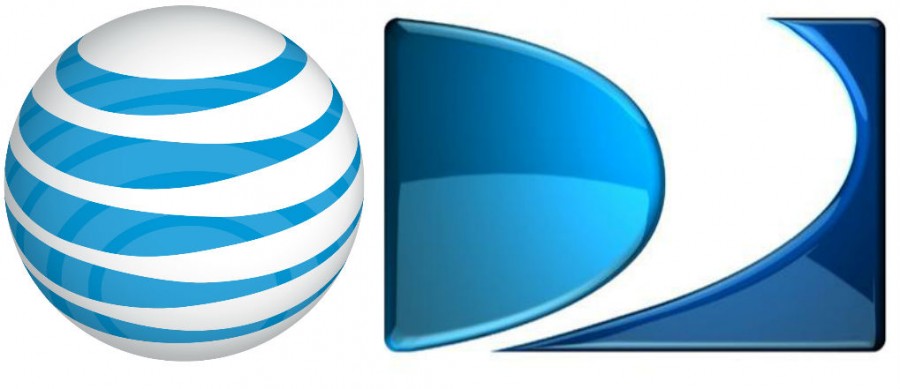 A giant leap for programming. AT&T and DIRECTV have entered into a definitive agreement under which AT&T will acquire DIRECTV in a stock-and-cash transaction for $95 per share based on AT&T's Friday closing price. The agreement has been approved unanimously by the Boards of Directors of both companies.
So what does this merger mean for future customers? The transaction combines complementary strengths to create a unique new competitor with unprecedented capabilities in mobility, video and broadband services. 
The combined company will be a content distribution leader across mobile, video and broadband platforms. This distribution scale will position the company to better meet consumers' future viewing and programming preferences, whether traditional pay TV, on-demand video services like Netflix or Hulu streamed over a broadband connection (mobile or fixed) or a combination of viewing preferences on any screen.
The transaction enables the combined company to offer consumers bundles that include video, high-speed broadband and mobile services using all of its sales channels — AT&T's 2,300 retail stores and thousands of authorized dealers and agents of both companies nationwide.
"This is a unique opportunity that will redefine the video entertainment industry and create a company able to offer new bundles and deliver content to consumers across multiple screens – mobile devices, TVs, laptops, cars and even airplanes. At the same time, it creates immediate and long-term value for our shareholders," said Randall Stephenson, AT&T Chairman and CEO. "DIRECTV is the best option for us because they have the premier brand in pay TV, the best content relationships, and a fast-growing Latin American business. DIRECTV is a great fit with AT&T and together we'll be able to enhance innovation and provide customers new competitive choices for what they want in mobile, video and broadband services. We look forward to welcoming DIRECTV's talented people to the AT&T family."
"This compelling and complementary combination will bring significant benefits to all consumers, shareholders and DIRECTV employees," said Mike White, president and CEO of DIRECTV. "U.S. consumers will have access to a more competitive bundle; shareholders will benefit from the enhanced value of the combined company; and employees will have the advantage of being part of a stronger, more competitive company, well positioned to meet the evolving video and broadband needs of the 21st century marketplace."
DIRECTV has premier content, particularly live sports programming. It has the exclusive pay TV rights to NFL SUNDAY TICKET that provides every out-of-market game, every Sunday afternoon, on TV, laptops and mobile devices. The new AT&T will be better positioned to develop unique content offerings for consumers through, among other initiatives, AT&T's joint venture with The Chernin Group. Today, DIRECTV's content ownership includes ROOT SPORTS Networks and minority stakes in the Game Show Network, MLB Network, NHL Network and the Sundance Channel.
DIRECTV will continue to be headquartered in El Segundo, California, after the deal closes.
Customer Benefits and Commitments, Upon Closing
Together, the companies will be a stronger competitive alternative to cable for consumers wanting a better bundle of top-quality broadband, video and mobile services, as well as a better customer experience and enhanced innovation. Consumers will also benefit from the combined companies' additional scale in video content distribution across its mobile, video and broadband networks. The combined company will continue to provide the world-class service and best video and entertainment experience for which DIRECTV is known.
With the benefits of the transaction, AT&T is able to commit to do the following, when the deal closes:
• 15 Million Customer Locations Get More High Speed Broadband Competition. AT&T will use the merger synergies to expand its plans to build and enhance high-speed broadband service to 15 million customer locations, mostly in rural areas where AT&T does not provide high-speed broadband service today, utilizing a combination of technologies including fiber to the premises and fixed wireless local loop capabilities. This new commitment, to be completed within four years after close, is on top of the fiber and Project VIP broadband expansion plans AT&T has already announced. Customers will be able to buy broadband service stand-alone or as part of a bundle with other AT&T services.
• Stand-Alone Broadband. For customers who only want a broadband service and may choose to consume video through an over-the-top (OTT) service like Netflix or Hulu, the combined company will offer stand-alone wireline broadband service at speeds of at least 6 Mbps (where feasible) in areas where AT&T offers wireline IP broadband service today at guaranteed prices for three years after closing.
• Nationwide Package Pricing on DIRECTV. DIRECTV's TV service will continue to be available on a stand-alone basis at nationwide package prices that are the same for all customers, no matter where they live, for at least three years after closing.
• Net Neutrality Commitment. Continued commitment for three years after closing to the FCC's Open Internet protections established in 2010, irrespective of whether the FCC re-establishes such protections for other industry participants following the DC Circuit Court of Appeals vacating those rules.
• Spectrum Auction. The transaction does not alter AT&T's plans to meaningfully participate in the FCC's planned spectrum auctions later this year and in 2015. AT&T intends to bid at least $9 billion in connection with the 2015 incentive auction provided there is sufficient spectrum available in the auction to provide AT&T a viable path to at least a 2×10 MHz nationwide spectrum footprint.